The seventh season of Nigerian Idol premieres today (Sunday, 6 February) at 7 pm on Africa Magic Showcase (DStv channel 151), Africa Magic Urban (DStv channel 153 and GOtv Supa channel 6) and Africa Magic Family (DStv channel 154 & GOtv channel 2).
The excitement continues on the Nigerian Idol Extra channel on DStv 297 and GOtv 29 with a special bonus content featuring a compilation of participants' auditions, which will be broadcast daily.
The reality TV singing competition organised by MultiChoice Nigeria will begin with a weekly show covering the auditions leading to theatre week before the live shows start in March.
Viewers should expect to experience talented youngsters, bellyaching laughs, emotional moments and candid advice from the judges throughout the audition episodes.
The show will end on 22 May 2022 with a grand finale to unveil a new winner after Kingdom Kroseide emerged winner of last year's edition.
Support Investigative Journalism and Mentorship
Courageous Journalism of Truth,Transparency and Development is in the DNA of Prime Business Africa; By donating as little as N1000 or $1 today, you are helping to keep credible journalism and life-changing information free for all.

Credibility and transparency is our DNA at Prime Business Africa'. We strongly believe in the role of media as a watchdog of the society that powerfully promotes accountability and transparency in government.
By contributing to Prime Business Africa, you are helping to sustain good journalism and making sure that it remains free to all.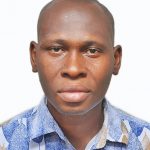 Izuchukwu Okosi is a Nigerian sports and entertainment journalist with two decades of experience in the media industry having begun his media journey in 2002 as an intern at Mundial Sports International (MSI) and Africa Independent Television (AIT), owners of Daar Communications Plc.
In October 2004, Okosi joined Complete Communications Limited, publishers of Complete Sports newspaper and Complete Football magazine as a reporter and later script writer for the Complete Sports studio.
He worked there for 13 years until October 2017.
Okosi also worked various times as Correspondent, Content creator and Editor at Sports Market International Magazine, Opera News, All Nigeria Soccer Media and Iconic Media Watch.
He also undertook freelance writing gigs for some local and international organizations.
Okosi is a member of the Actors Guild of Nigeria (AGN), Association of Movie Producers (AMP), Association of Voiceover Artistes of Nigeria (AVOA), Sports Writers Association of Nigeria (SWAN) and Nigeria Union of Journalists (NUJ).
He has been part of cast in some Nollywood movies and radio dramas including Blood Money 2, Scores To Settle, Dead End 2, Another Campus Tale and Battle Line.
Aside mainstream media and the entertainment industry, he has interests in scouting/unearthing of talents in the sports and creative sectors, exports business and property development.