The result of the presidential election set the stage for what is expected to be a fiercely contested governorship election in Lagos, the commercial capital of Africa's biggest economy.
The state, which, hitherto, was dominated by the All Progressives Congress (APC), was shaken by the ongoing political wave across the country. The ruling party lost significantly to the Labour Party in the February 25th Presidential and National Assembly elections.
Incumbent Governor Babajide Sanwo-Olu of the APC is seeking re-election but faces one of the strongest oppositions his party has seen since 1999.
His major rivals are Gbadebo Rhodes-Vivour of the Labour Party, whose presidential candidate, Peter Obi, defeated the APC's Bola Tinubu in Lagos – though the latter was in the final analysis declared the overall winner by INEC; Abdul-Azeez Adediran, popularly known as 'Jandor', of the People's Democratic Party (PDP); and Funsho Doherty, the candidate of the Action Democratic Party (ADC).
Each of these candidates comes with unique strengths and weaknesses;
BABAJIDE  SANWO-OLU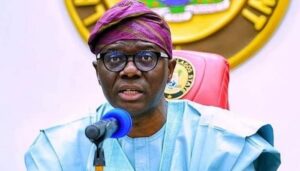 His greatest strength is, perhaps, incumbency having the liberty of campaigning with and showcasing what he has done in the last four years.  Sanwo-Olu was born on June 25, 1965, into a Christian family and he hails from Lagos State. He attended Government Demonstration School, Gbaja Surulere, before moving to Ijebu-Ife Grammar School, Ogun State to complete his secondary education.
He had his Tertiary education at the University of Lagos (UNILAG), where he bagged his first and Master's degrees, in the Department of Surveying.
From 1994 to 1997, he worked as a treasurer in Lead Merchant Bank and later proceeded to the United Bank of Africa, where he headed the foreign money market.
Sanwo-Olu began his political career in 2003, with an appointment as a special adviser on corporate matters to Femi Pedro, the then deputy governor of Lagos State.
He was later made the acting commissioner for economic planning and budget until 2007 when he was appointed as the commissioner for commerce and industry by then-governor Bola Tinubu.
After the general election of 2007, Sanwo-Olu was appointed commissioner for establishments, training and pensions by Governor Babatunde Fashola.
He was appointed as the managing director/CEO of the Lagos State Development and Property Corporation by Governor Akinwunmi Ambode in 2016.
Some of his notable public sector achievements include the supervision of the Bureau of Public Enterprises' privatisation projects. He set up and was the pioneer board chairman of the Lagos Security Trust Fund. The LAGBUS System and the Control & Command Centre in Alausa Ikeja were subsequently established under his directives.
On September 16, 2018, Sanwo-Olu formally declared his intention to run for the office of the governor of Lagos State under the platform of the APC and was sworn in as the 15th governor of the state on May 29, 2019.
GBAFEBO RHODES-VIVOUR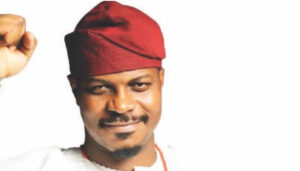 Considered the main opposition, Rhodes-Vivour of the Labour Party rides on the roughshod on the victory of his party's presidential candidate and the general mood of new possibilities. How far this takes him and his party on Saturday against the formidable incumbent in APC's  Sanwo-Olu is a matter for March 18 to decide.
Rhodes-Vivour was born on March 8, 1983, to Olawale and Nkechi Rhodes-Vivour. He is a great-great-grandson of William Allen Vivour, a great-grandson of Justice S.B Rhodes (the second indigenous judge appointed in Nigeria), a grandson to Justice A.R.W Rhodes-Vivour, and a nephew to Supreme Court Justice Bode Rhodes-Vivour.
He attended Chrisland primary and secondary schools up to JSS3 and then proceeded to Paris to attend Ecol Artive Berlin, where he completed his secondary education.
He has a bachelor's degree in Architecture from the University of Nottingham and a master's degree in the same field from the Massachusetts Institute of Technology (MIT).
He partook in the National Youth Service Corps programme in 2008 after his first master's degree and completed it in 2009. He later got a second master's degree in Research and Public Policy from UNILAG.
He worked at the architecture office of Franklin Ellis Architects in the United Kingdom before proceeding to MIT.
When he returned to Nigeria, he worked for some of the country's top architecture firms, including Patrick Waheed Consultants and Consultants Collaborative Partnership. He later established his own firm, Spatial Tectonics, and ventured into politics.
In 2007, he contested for the Ikeja Local Government Chairmanship position under the umbrella of the KOWA Party. He was the PDP senatorial candidate for Lagos West in the 2019 general election. Rhodes-Vivour emerged as the Labour Party's governorship candidate in August 2022 after decamping from the PDP.
Abdul-Azeez Adediran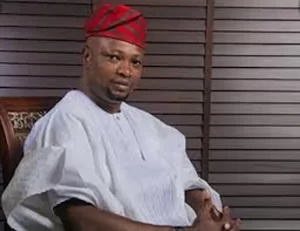 Popularly known as 'Jandor',  the PDP candidate faces an uphill task of breaking the jinx of his party's perpetual loss to the ruling APC in every election season, the outcomes of which PDP has always controverted.
He will also have to ride against the LP revolution in Lagos and an LP candidate who would have been his running mate but for his refusal to accept him. Jandor's choice of Funke Akindele, a celebrity actress was to clear the way to the people's hearts. Whether he has been able to achieve that is hard to tell, considering the massive negative campaign against him and his choice by loyalists of the ruling APC before turning their attention to the more formidable opposition in Rhodes-Vivour.
 'Jandor' was born on November 25, 1977. He had both his primary and secondary education in Lagos. He went further to The Polytechnic Ibadan. He also proceeded to Modul University, Vienna; the Prestigious Howard University School of Business, Washington DC, USA; and Oxford University, Oxford, United Kingdom.
He is a member of several professional bodies, including the Nigerian Institute of Public Relations; the Advertising Practitioners Council of Nigeria, the Nigeria Union of Journalists, and the Broadcasting Organisation of Nigeria.
He is the chairman and group CEO of Core Media Group, a conglomerate consisting of several other companies including CoreTvNews, a 24-hour digital terrestrial television station; chairman of Datanet Project Services, an oil installation and procurement services company; chairman of The Floral Consult; owner of Core-Bet, a casino and sports betting firm; and chairman/lead visioner of Jandor Foundation, a privately run non-governmental organisation solely established to empower and liberate the less-privileged, especially in Lagos.
He was the lead convener of the Lagos4Lagos movement, a faction of the APC in Lagos that eventually decamped to the PDP.
In 2022, he was declared as the governorship candidate for the 2023 election under the PDP.
He started out as a journalist covering business, entertainment, and politics, before finding a job in communications consultancy.
Funso Doherty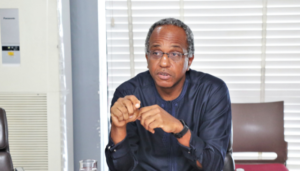 ADC's Doherty is familiar with the terrain, although he has not been able to make great showing in previous election seasons.
He was born in Lagos on June 16, 1968. He attended Corona School Victoria Island, Lagos, completing his primary education in 1979. He was admitted into King's College Lagos, and he later proceeded to UNILAG, where he studied Accounting, graduating with Second Class Upper Division Honours in 1990.
After completing NYSC in 1991, he joined the Lagos office of Arthur Andersen & Co. (now KPMG). He joined Asset & Resource Management Company, then a part of the Guaranty Trust Bank Group, at inception in 1994, where he specialised in investment management, becoming one of the pioneers of the mutual fund industry in Nigeria.
In 1999, he was admitted to Harvard Business School and commenced the MBA programme. He later joined the Investment Management Division of Goldman, Sachs & Co and PNC Advisors. He returned to Nigeria in 2005, to serve as the pioneer managing director/CEO of ARM Pension Managers. He moved on in 2011 and was engaged in private investing. Between 2014 and 2017 he partnered with the African Capital Alliance Group and served as managing director/CEO. He recently completed his tenure as managing director/CEO of PAL Pensions.
Support Investigative Journalism and Mentorship
Courageous Journalism of Truth,Transparency and Development is in the DNA of Prime Business Africa; By donating as little as N1000 or $1 today, you are helping to keep credible journalism and life-changing information free for all.