Residents of Kano State have taken to the streets to celebrate the victory of the New Nigeria Peoples Party (NNPP),  governorship candidate, Abba Kabir Yusuf, defying the dawn-to-dusk curfew declared by the state governor, Abdullahi Ganduje.
The state Commissioner for Information and Internal Affairs, Muhammad Garba, in a statement issued on Monday morning, said the decision was taken to avoid the breakdown of law and order in the state.
He explained that Governor Ganduje took the decision to prevent hoodlums from causing chaos in the state which is already tense.

However, the supporters of the NNPP governorship candidate in the election took to the streets to celebrate the victory.
has been declared the winner of the Kano state governorship election.
INEC's state Returning Officer, Professor Ahmad Doko Ibrahim, who announced the result in the early hours of Monday, 20th March 2023, said Yusuf polled 1,019,602 votes to defeat his closest rival,  Nasir Yusuf Gawuna, the candidate of the All Progressives Congress (APC), who polled – 890,705.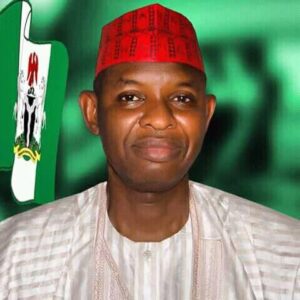 The residents reportedly chanted victory songs and wielded placards with various inscriptions as they paraded in motorcades on the streets.
Recall that the NNPP's presidential candidate in the 25th February election, Rabiu Musa Kwankwaso, also won in Kano State. Kwankwaso, a former governor of Kano, won in 38 of the 44 local government areas in the state with a total of 997,279, defeating his closest challenger, Bola Tinubu of the All Progressive Congress (APC), won in the remaining six local governments scoring 517,341 votes.
NNPP has by the victory clinched the governorship seat from the ruling APC. It is also the first state won by the party so far in the 2023 governorship election.