In hospitality services, there are key things people look out for – access to basic amenities that give comfort and security.
Unlike conventional hotels, Joy Apartments, located at No. 12 Nduka Osadebe Street, Ajao Estate, Lagos, offers hospitality services that give one the feeling of being at home.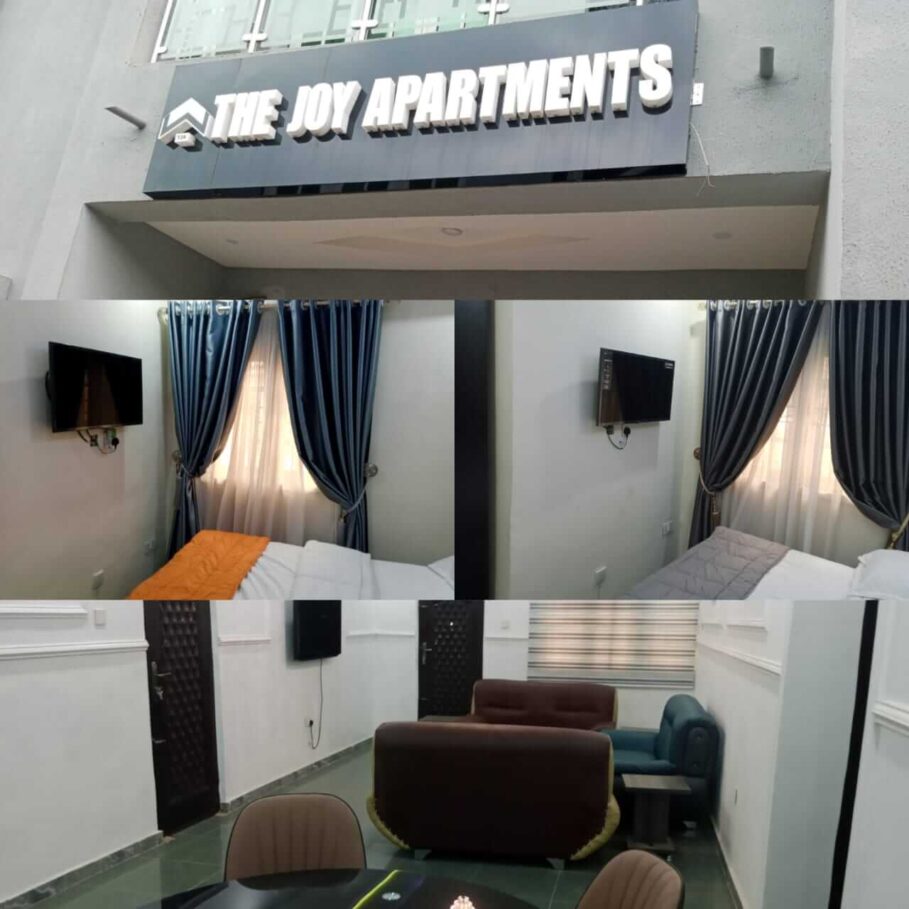 The facility which opened for business in January 2023, is a two-wing service apartment with three bedrooms each, bathrooms, fully kitted kitchens, and well-furnished sitting rooms for relaxation and receiving visitors with air-conditioning system.
The accommodation is structured like a suite, equally suitable for a family, either on transit or embarking on a vacation or for other purposes.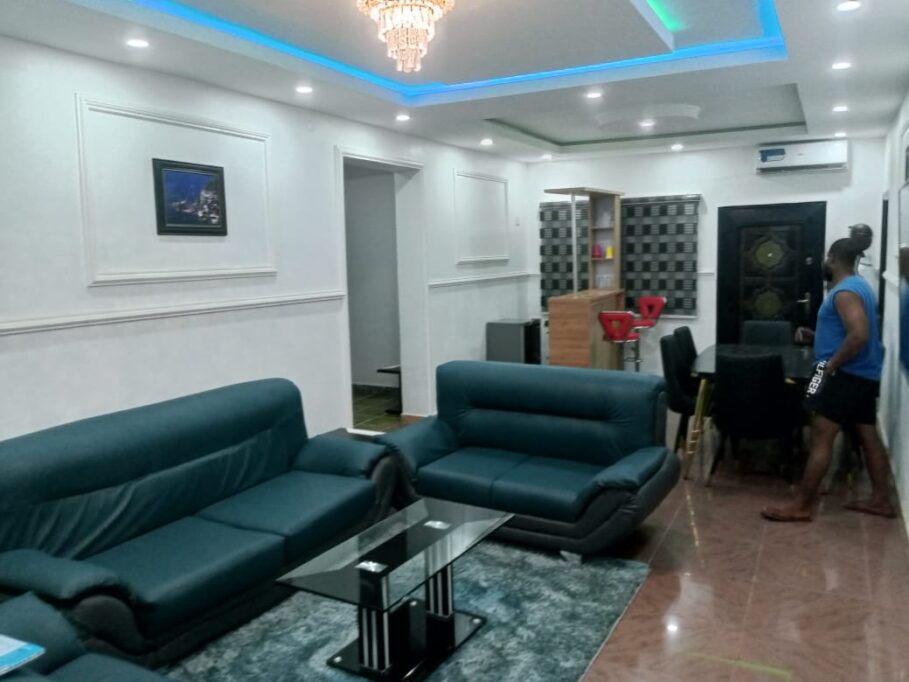 Talking about security, first of all, the neighbourhood where the facility is located has a good security arrangement as one passes through different security checkpoints for proper identification before getting to the final destination. The accommodation itself is well-fenced and installed with security cameras right from the gate and also security guards.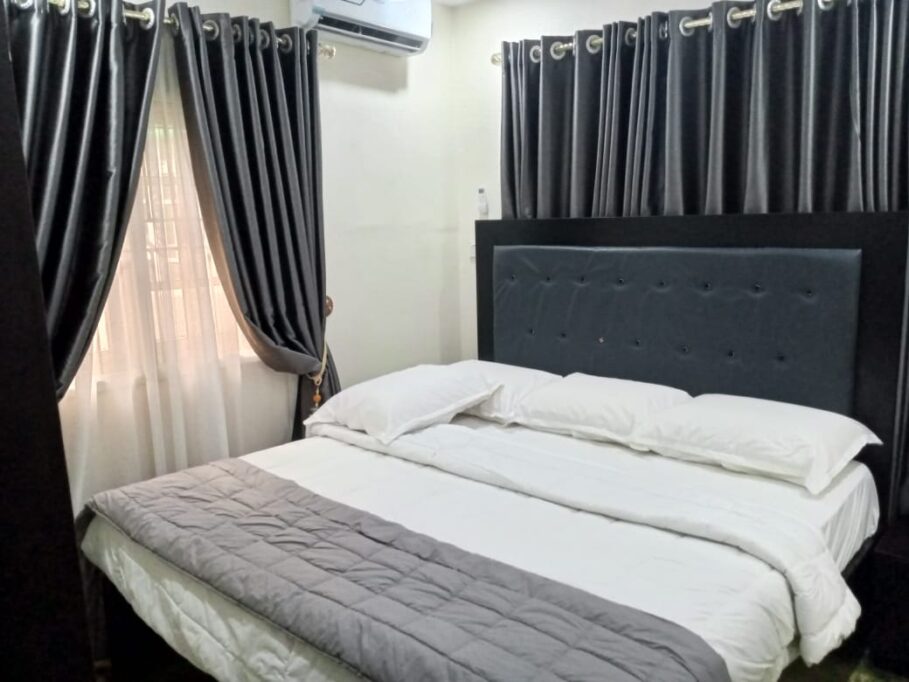 In an interview with Prime Business Africa, CEO of Joy Apartments, Mr. Eric Meggison, said the service facility was built in memory of his late wife, Mrs Joy Meggison, to immortailse her and what she was known for, which hospitality is part of.
"The Joy Apartments was officially opened for business in January this year. The inspiration behind opening Joy Apartments actually came about because of the loss of a loved one, which is my wife. Like the name connotes Joy, that was her name. So this facility was established as a kind of memorial," Meggison said.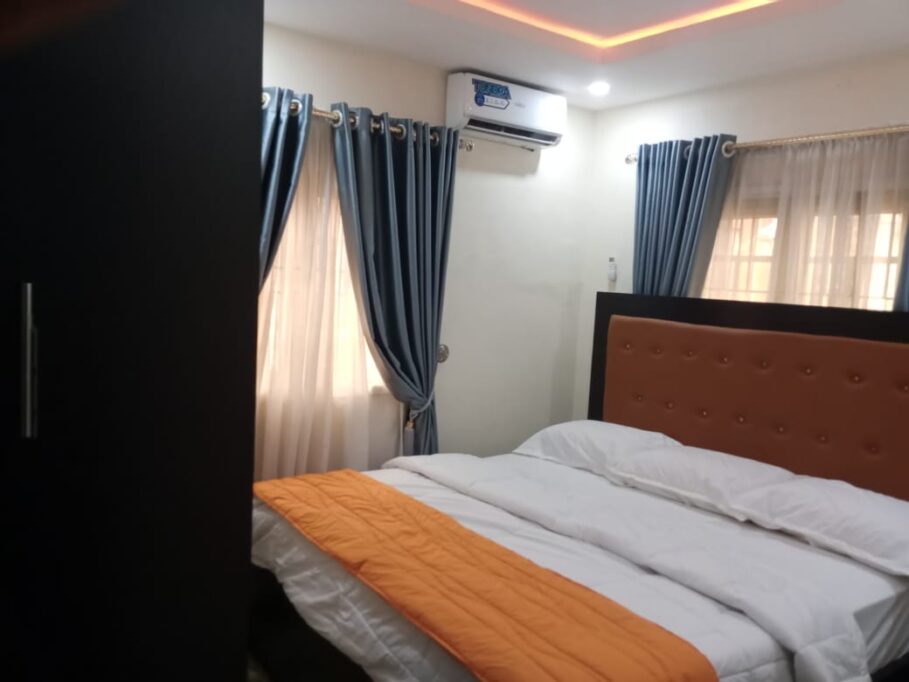 Meggison noted that the serenity of the environment where the facility is located is such that gives one a peaceful and rewarding experience.
The facility equally has an unlimited Wi-Fi service for internet connectivity and also an intercom for easy communication within the apartments.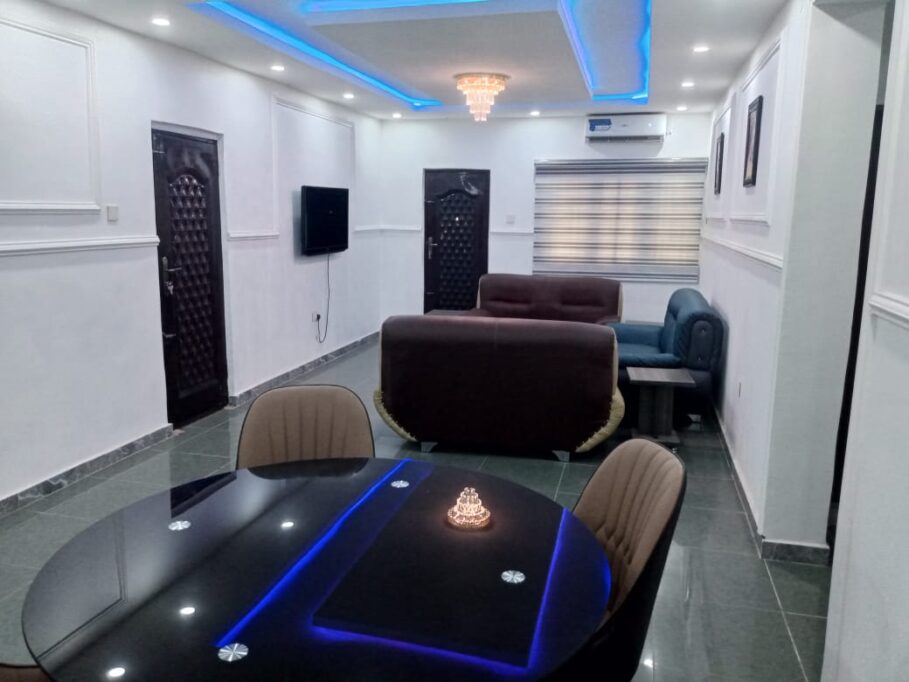 "The service apartment is made up of two wings – wing A and wing B. Each of the wings has three bedrooms with all facilities like a fully kitted kitchen air conditioning system. We have a closed circuit television; we have an intercom telephone system for easy communication within the apartments and of course, we have unlimited Wi-Fi service so that when people come and they want to reach their loved ones, they can easily have internet connections."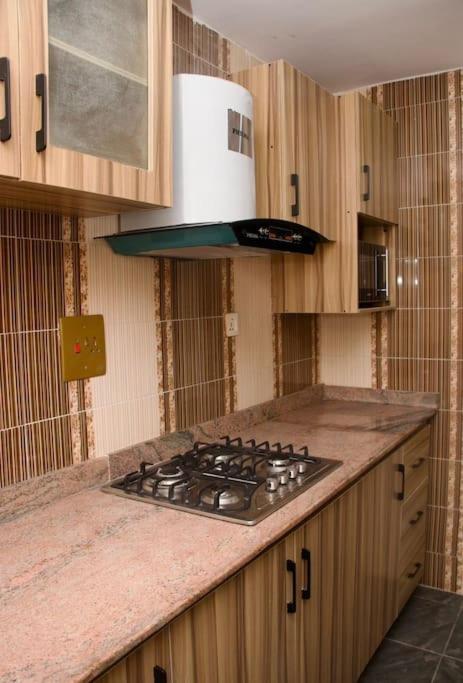 The service facility also has a garden where people can relax, have fresh air, and interact with nature during their stay. The garden is equally suitable for families with kids.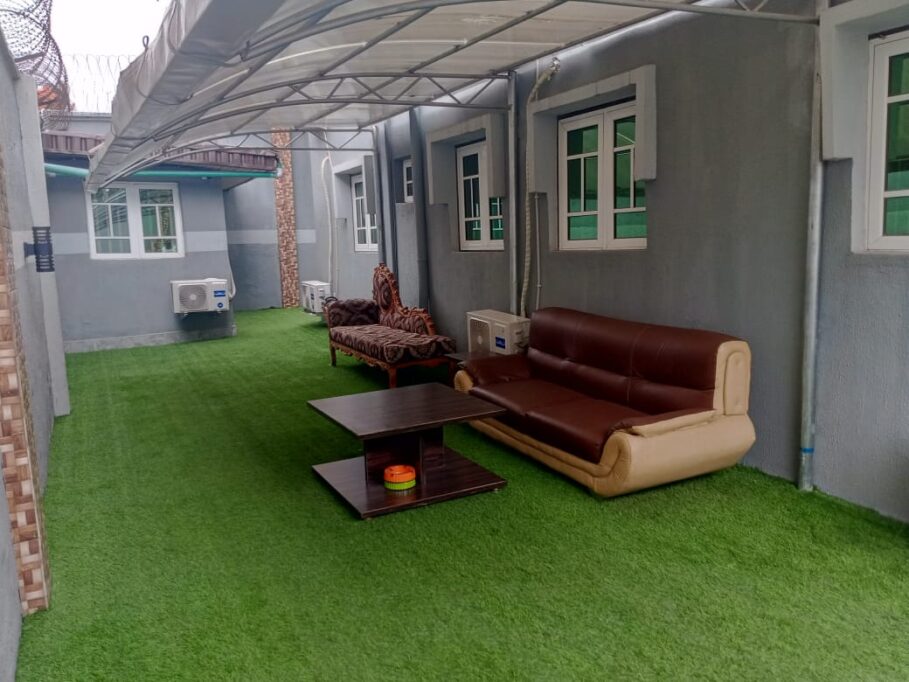 Aside from that, there is a standby brand new 45KVA generator as a backup to ensure a steady supply of electricity.
"With the arrangement here, I think anybody that comes into our facility is bound to testify that this place is like a home away from home because when you come in here, you get the best services," Meggison affirmed.
The CEO of Joy Apartment equally disclosed that they have car services for those who may need it during their stay in the facility.
Credibility and transparency is our DNA at Prime Business Africa'. We strongly believe in the role of media as a watchdog of the society that powerfully promotes accountability and transparency in government.
By contributing to Prime Business Africa, you are helping to sustain good journalism and making sure that it remains free to all.
Support Investigative Journalism and Mentorship
Courageous Journalism of Truth,Transparency and Development is in the DNA of Prime Business Africa; By donating as little as N1000 or $1 today, you are helping to keep credible journalism and life-changing information free for all.