Interior decoration is a beautiful job.
It is the art of and science of enhancing the interior of a building to achieve a healthier and more aesthetically pleasing environment for the people using the space.
An interior decorator is someone who plans, researches, coordinates, and manages such enhancement projects.
In the highbrow Lekki area of Lagos, there are several world class interior decorating companies you could engage for that exquisite piece of creative designs.
We look at 10 of such companies in this piece.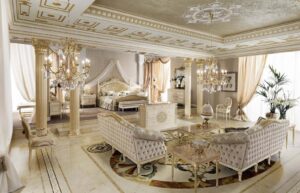 1. Modenese Luxury Interiors Lagos Studio
Modenese Luxury Interiors was first formed by an Italian family – the Modenese Family in 1818.
They have however had many franchises over the years and this is also the case in Nigeria.
Modenese Interiors design and manufacture luxury Italian designer furniture for top class residential villas and elegant residences.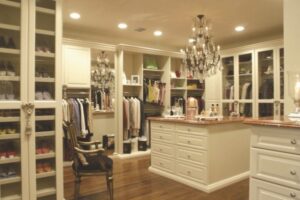 2. Or2graf-Lifestyle
Or2graf-Lifestyle is an Interior Decor and property finishing company.
They pride themselves as producing a unique touch of class, quality, warmth, value and expression of each of their clients.
Using decorative items or fixtures as a medium, Or2graf-Lifestyle have professional and quality expertise to meet the demands of their clients.
For that beautiful, functional interior decor that reflects exotic lifestyle, and set the desired mood in property finishing, Or2graf-Lifestyle is one of the best bets for your interior decor jobs.
3. Ausken International (Nigeria) Limited
This company has its corporate headquarters in the Agboju, Amuwo-Odofin area of Lagos but have its branches across the country.
The company, from our findings, do not have a running social media handle as at press time for further directories but have other outlets including in Lekki.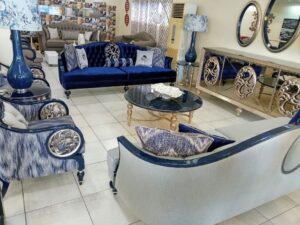 4. Leatherworld
Leatherworld is a leading interior design company in Lekki that offers high-end design and professional services in furniture and home assesories.
The company has a furniture showroom in Lekki and its business across the country.
They also manufacture goods and sells furniture that are usually patronized by the high and mighty in the city.
5. Flojo Furniture
Flojo Furniture is your one-stop for top-class furniture equipment and home decor to boot.
They are on the Island, Lekki to be specific, and offers great quality home and offices decor.
Flojo Furniture designs quality home and office accessories, fittings and interior designs.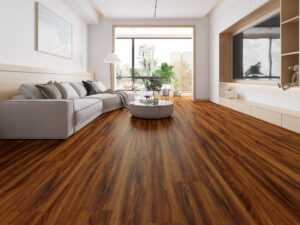 6. Winnyz Interior And Designs
Another topnotch interior decoration store offering the sales of furniture for home, kitchen, shops, office and bedroom of the highest class is Winnyz Interior and Designs.
They are based in Lekki, Lagos and are not overly concerned about the more expensive and high-end furniture fittings for the offices and homes of the rich.
Winnyz Interior And Designs are also a great bet for your kitchen needs.
7.  Yates Interiors
Furniture in Lekki, Design in Lekki, Curtain in Lekki, Furniture Design in Lekki
We have Interior Designs, Unique Home, Curtain Fabrics, Uphostery, Wallpapers, Furniture, in Yates.
8. Piper Interiors
Based in Lekki, specifically at 6, Ladipo Omotosho Cole, Piper Interiors offers office interiors, interior designs, home furniture, 3D and 2D space planning.
They are one of the biggest players in the industry and has a very good customer relationship that makes them either coming for more jobs or making referrals.
9.  Design Tactics Academy
Design Tactics Academy is an interior design and business school established in 2016. It is the training arm of the parent company Design tactics Ltd.
They are a team of seasoned professionals who train entrepreneurial management interns thereby arming the students with requisite knowledge and expertise to translate the skills acquired into successful design career.
They are basically grooming a breed of topnotch interior designers and focus driven entrepreneurs who will be forces to reckon with in the interior design industry.
                   
10. CC Interiors
CC Interiors is a design company that specializes in interior, graphics and art consultation for the hospitality, retail, commercial and residential industries; including but not limited to, luxury apartments, corporate offices, retail spaces, private homes, hotels, restaurants, salons, spas and design studios.
Credibility and transparency is our DNA at Prime Business Africa'. We strongly believe in the role of media as a watchdog of the society that powerfully promotes accountability and transparency in government.
By contributing to Prime Business Africa, you are helping to sustain good journalism and making sure that it remains free to all.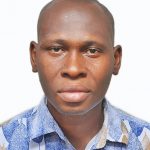 Izuchukwu Okosi is a Nigerian sports and entertainment journalist with two decades of experience in the media industry having begun his media journey in 2002 as an intern at Mundial Sports International (MSI) and Africa Independent Television (AIT), owners of Daar Communications Plc.
In October 2004, Okosi joined Complete Communications Limited, publishers of Complete Sports newspaper and Complete Football magazine as a reporter and later script writer for the Complete Sports studio.
He worked there for 13 years until October 2017.
Okosi also worked various times as Correspondent, Content creator and Editor at Sports Market International Magazine, Opera News, All Nigeria Soccer Media and Iconic Media Watch.
He also undertook freelance writing gigs for some local and international organizations.
Okosi is a member of the Actors Guild of Nigeria (AGN), Association of Movie Producers (AMP), Association of Voiceover Artistes of Nigeria (AVOA), Sports Writers Association of Nigeria (SWAN) and Nigeria Union of Journalists (NUJ).
He has been part of cast in some Nollywood movies and radio dramas including Blood Money 2, Scores To Settle, Dead End 2, Another Campus Tale and Battle Line.
Aside mainstream media and the entertainment industry, he has interests in scouting/unearthing of talents in the sports and creative sectors, exports business and property development.