THE Human Rights Writers Association of Nigeria (HURIWA) has cautioned the Federal Government against any move to proscribe Yoruba Nation as a terrorist group.
Reports indicate that the Federal Government is considering all options against Yoruba Nation separatist group including the proscription of the movement led by Prof. Banji Akintoye and Sunday Adeyemo also known as Sunday Igboho.
HURIWA warned against such move, adding that "groups such as Miyetti Allah Cattle Breeders Association which backs violent attacks of armed Fulani herdsmen on farming communities all across Nigeria; the armed Fulani militia that are active in the North West with terror activities such as armed hijacking and kidnapping of school children, invasion of Southern Kaduna Christian communities and destructions of Churches, have all not been classified as terrorist groups."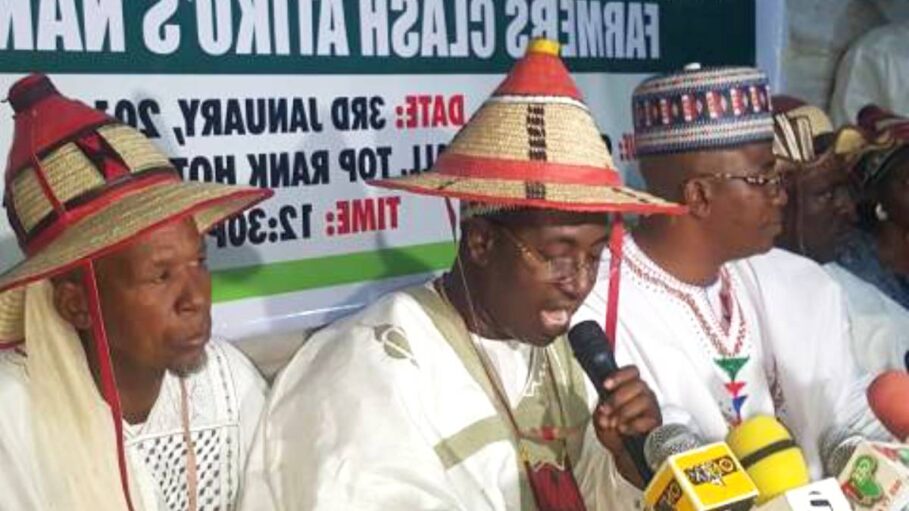 The group stressed that the Miyetti  Allah Cattle Breeders Association of Nigeria, had carried out attacks on communities in many states across the country.
According to HURIWA, Miyetti Allah has proven itself to be a terrorist group through the chairman of its North Central zone, Danladi Ciroma, who in a statement had supported attacks in Plateau State.
The group said in a statement by the National Coordinator, Comrade Emmanuel Onwubiko and the National Media Affairs Director, Miss Zainab Yusuf,  that from historical trajectory,  Miyetti Allah Cattle Breeders Association ought to have been declared a terrorist group by the Federal Government.
HURIWA described the Federal Government's move against the Indigenous People of Biafra and the Yoruba Nation group as unjust, given its failure to take any step against other groups.
Support Investigative Journalism and Mentorship