At a time when farmers and herders are clashing in parts of Africa over open livestock grazing and the impact on farmlands, elsewhere in Europe a new technology that enables fenceless grazing is being increasingly adopted.
Reports show that violent clashes between farmers and herders in parts of West and Central Africa have over the last decade become more frequent. These conflicts most times occur when herds of cattle in search of pastures stray into farmlands destroying crops, and the farmers angrily attack them to protect their crops.
The herders, as often observed, carry out reprisal attacks, leading to death and displacement of people mostly in rural communities. African Security Brief published in July 2021 by the African Center for Strategic Studies revealed that over 15,000 deaths linked to farmer-herder violence with half of them having occurred since 2018.
The report also indicated that the "surge in farmer-herder violence in Africa has been concentrated in Nigeria, along the central Mali and northern Burkina Faso corridor, and parts of Central Africa Republic (CAR)."
Most farmer-herder fatalities in the subregion during the last ten years have occurred in Nigeria. In a report of its findings in 2021, the Armed Conflict Location and Event Data Project (ACLED) revealed that Nigeria has lost no fewer than 8,343 persons to farmers-herders conflict since 2005. This is corroborated by a more recent report by Nextier on violent conflicts in Nigeria which says farmer-herder violence between 2015 and 2020, resulted in over 7,000 deaths in Benue State alone.
Apart from the direct impact on lives and livelihoods of those involved, the crises also threaten and disrupt agricultural and livestock production in the subregion.
In response to these challenges, many states in the country came up with anti-open grazing laws which prohibit open grazing of livestock in their territories. These laws also mandate that cattle be transported to markets via rail or trucks, instead of by foot to minimize chances of the destruction of farmlands and resultant disputations with farmers.
The issue has continued to generate tension as enforcement of the laws is viewed by pastoralists as inhibiting their rights and in places where there is none or lack of enforcement, the farming community members continue to count their loses and clash with herders.
READ ALSO: Livestock Industry Reforms Underway As Presidency Sets Up Committee
Amidst these challenge, there have been calls for stopping the prevailing open grazing of cattle for the adoption of ranching system, which is considered safer, healthier, modern and economically profitable.
President Bola Tinubu recently approved the establishment of a National Livestock Reform Committee, which made some recommendations on how to revitailise the sector and also end the age-long farmer-herder clashes.
Tinubu while receiving report of the National Conference on Livestock Reforms, stated that the Federal Government would "cover the cost of acquiring the land" for cattle ranches and general livestock development. The committee called for the establishment of the Ministry of Livestock to better implement their recommendations.
Virtual Fence for Cattle Ranches as Antidote
While the Tinubu government tinker with this and many more strategies recommended by the Livestock Reform Committee yet to be revealed, it is worth borrowing a leaf from modern ranching system currently being practised in parts of Europe which makes use of modern technology called "virtual fence" that keeps livestock within a specified ranching area.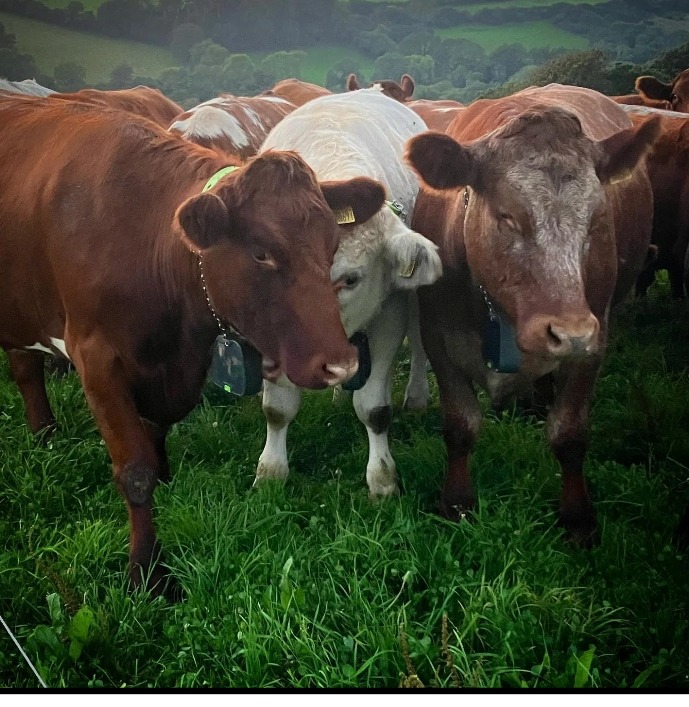 According to a BBC report, this technology was applied on a cattle ranch in an open land in Epping Forest near London. The report said the technology works through an app that connects with a solar-powered GPS trackers hung around the neck of cows. The tracker plays a tune when the cattle moves close to the invisible fenceline set in the map in the app. If they wander further down. they get a shock like an electric fence which makes them immediately turn back.
According to the report, the herder who monitors the movement of the cattle in the grazing area, can adjust the virtual fence to determine where they go. The idea is to stop the cattle from wandering across roads and straying into people's farmlands.
Instead of spending huge sums of money in building fences around a cattle ranch, this technology helps to save costs, said John Phillips, Landscape Manager at Epping Forest during an interview with BBC. He said: "fences are expensive, and they have to be replaced every 10 years and they stop people from being able to access it. From a landscape perspective, it (virtual fence) is more enjoyable to look at."
Another benefit of the technology is that the app alerts the ranger when there is a problem for quick response to welfare concerns. With the GPS tracker on the neck of the animals, it is easy to locate them.
The report added that virtual fences also make it easy to prevent areas from being overgrazed and help to manage sensitive habitats.
The technology has versions for different livestock such as sheep, cow, goat, etc. According to the report, each GPS tracker costs nearly $400.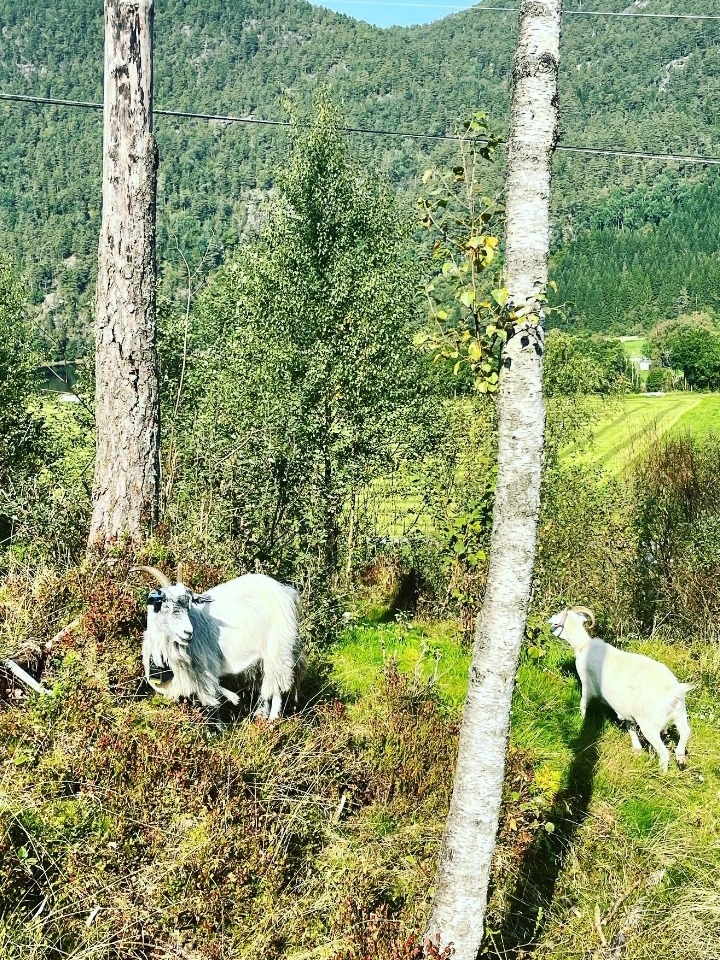 Conservationists and farmers alike are hailing the fenceless grazing as revolutionary, especially in beautiful, delicate, or rugged highland settings where fencing would be impossible, costly, or undesired, says Patrick Barkham who writes on Natural History for the UK The Guardian.
It has also been observed that the technology helps to prevent cows from grazing around water bodies to avoid polluting them.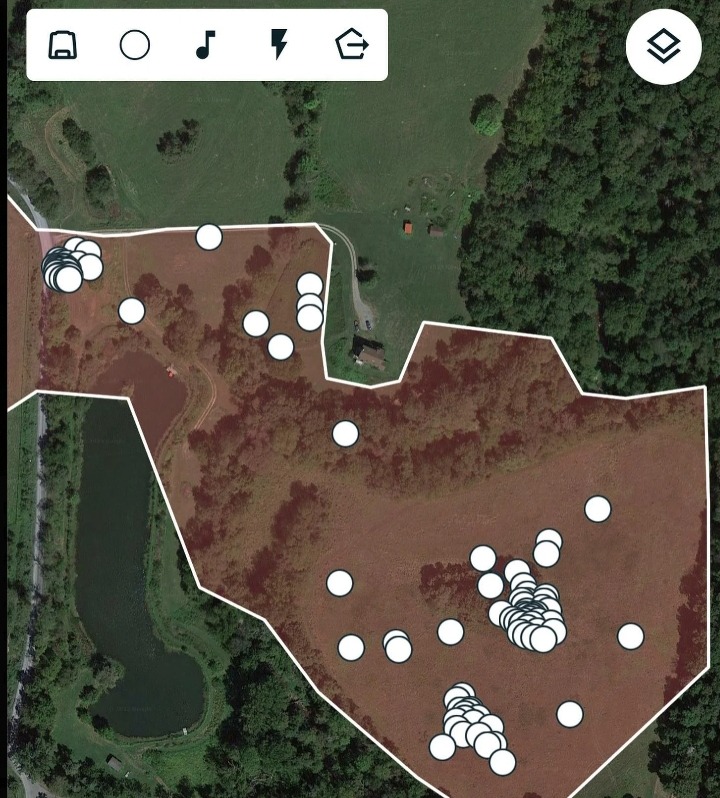 Origin of Fenceless Grazing System
The fenceless grazing system was designed by a Norwegian company called Nofence. Landowners grazing cows, sheep and goats in Norway, Spain, France, Germany, Belgium, Italy and Britain have reportedly adopted the solar-powered GPS collar.
Analysts are also of the view that the adoption of fenceless grazing system helps to reduce stress for cattle farmers as they could relax at home and monitor the animals with the app on their mobile devices.