A team from A Rocha, Ford Foundation and others will visit Ghana's Atewa Range Forest Reserve, a Globally Significant Biodiversity Area on June 5. The reserve is attracting interest because its vast natural resource base is under relentless assault from illegal lumbering, mining and farm encroachment.
It is to raise awareness and solidarity with the people of Ghana who are already protesting the illegal mining activities of Chinese firms. Once a planned bauxite mining by Chinese firm went into force, Atewa became deeply violated, especially as its bauxite reserves are a sacrifice to pay for the hydro-based infrastructure to be built by China's Sinohydro Company.
READ: Ghana Gets IMF Approval For $3 billion Loan Bailout
No doubt, Ghana as a nation will likely pay too much for the services of Sinohydro through difficult accounting for the quantity of raw materials extracted from its territories. Worse still, local communities, e.g., in Atewa, will pay much more in the environmental consequences of resource exploration such as destruction of farmlands, access to clean water and the dangers to the forest ecosystem. For this reason, civil society groups such as A Rocha have staged protests against the impending violation of their constitutional rights to life and dignity as well as the threat to the over 1100 plant species, including several endangered animals such as the white-collared mangabay, a primate facing extinction.
Like Ghana like Nigeria
Nigeria is one of the resource nations in Africa now attracting huge resource-related interests, especially from China. In truth, some development initiatives are associated with Chinese interests in developing countries, for instance the vast hydro infrastructure and rail tracks meant to be built in Ghana and Nigeria respectively. In Nigeria, many cheap, but substandard, Chinese products have meant that many poor people have access to basic home electronics and food supplies. However, the destabilizing and unethical behaviour of some Chinese firms have become a source of concern, especially bribery and illegal mining. For a decade now, lumbering for rosewood (Pterocarpus erinaceus) has done vast violence to Nigeria's forest reserves in Kogi, Ekiti, Ondo, Ogun, Taraba, Kaduna, Adamawa and Cross River. Truckloads of the timber are always seen trudging to ports for processing and export.
Unfortunately, what is rarely discussed is the potential for these illegal activities to further diminish the resource base of Nigeria, compromise the rights of local communities and stoke violent conflicts for resource control in the future. As one resource such as rosewood depletes, attention shifts to other resources. Many of Nigeria's conflict zones (Figure 1) have a high association with resources, e.g., farmer-herder conflicts spanning the entire southern and north central Nigeria as well as banditry and insurgency in the whole of northern Nigeria. These conflicts together have killed over 40,000 people over the past decade.
Due to interests in profits from illegal mining and resource exploration, conflicts often flare in local communities across Nigeria. The case of Zamfara, Kaduna, Katsina, Kebbi and Plateau States in Nigeria's north is a sore reminder to the ugly consequences of artisanal mining, where, despite government's subsisting ban on illegal (gold) mining, the scale of the rot and its attendant banditry is mindboggling. In Zamfara alone, over 5000 people have been killed in less than five years as a result of banditry, according to recent Editorial by  Lagos, Nigeria-based  Prime Business Africa, one of the continent's foremost online newspapers.
READ ALSO: Nigeria's Armed Conflicts Leave A Trail Of Land Mines
Powerful, Chinese-backed interests are often accused of bribing local and state officials in order to maintain control of mining fields. Banditry is said to be sponsored by the powerful mining interests, which also sponsor other criminal activities like cattle rustling to create the instability that fertilizes their business interests.
Aided by Corrupt Officials
Illegal lumbering and mining is set to worsen Nigeria's already weak legal system, poor policing and monitoring systems and corruption laden bureaucracies. Illegal mining is not only contributing to, but also worsening, the tendency of local and public officials to corruption. Lumbering in Nigeria's forests is banned (without a licence), yet the country reached a yearly average export of 242,203m3 of rosewood to China as of 2013. The haulage was worth almost half a billion dollars in illegal revenue. Some estimates show that at a point in 2015, 45% of total rose exports to China emanated from Nigeria, implying at least 30 containers (20 ft) of rosewood shipments from Nigerian to China per day.
Curiously, the lumbering activities, transportation of woods to the ports and their shipments are done with the full assistance of largely compromised local and public officials, especially political office holders and security operatives. The story is the same with the bribing of maritime officials who help Chinese interests to evade arrest for illegal fishing in Nigeria's waters. In 2017, a Chinese firm, Addax Petroleum, settled Swiss legal charges by paying $32 million following allegations that the company bribed officials to the tune of $100 million using middlemen. The firm also allegedly violated the Foreign Corrupt Practices Act by bribing Nigerian officials, leading to a $4 billion legal dispute with the Nigerian government.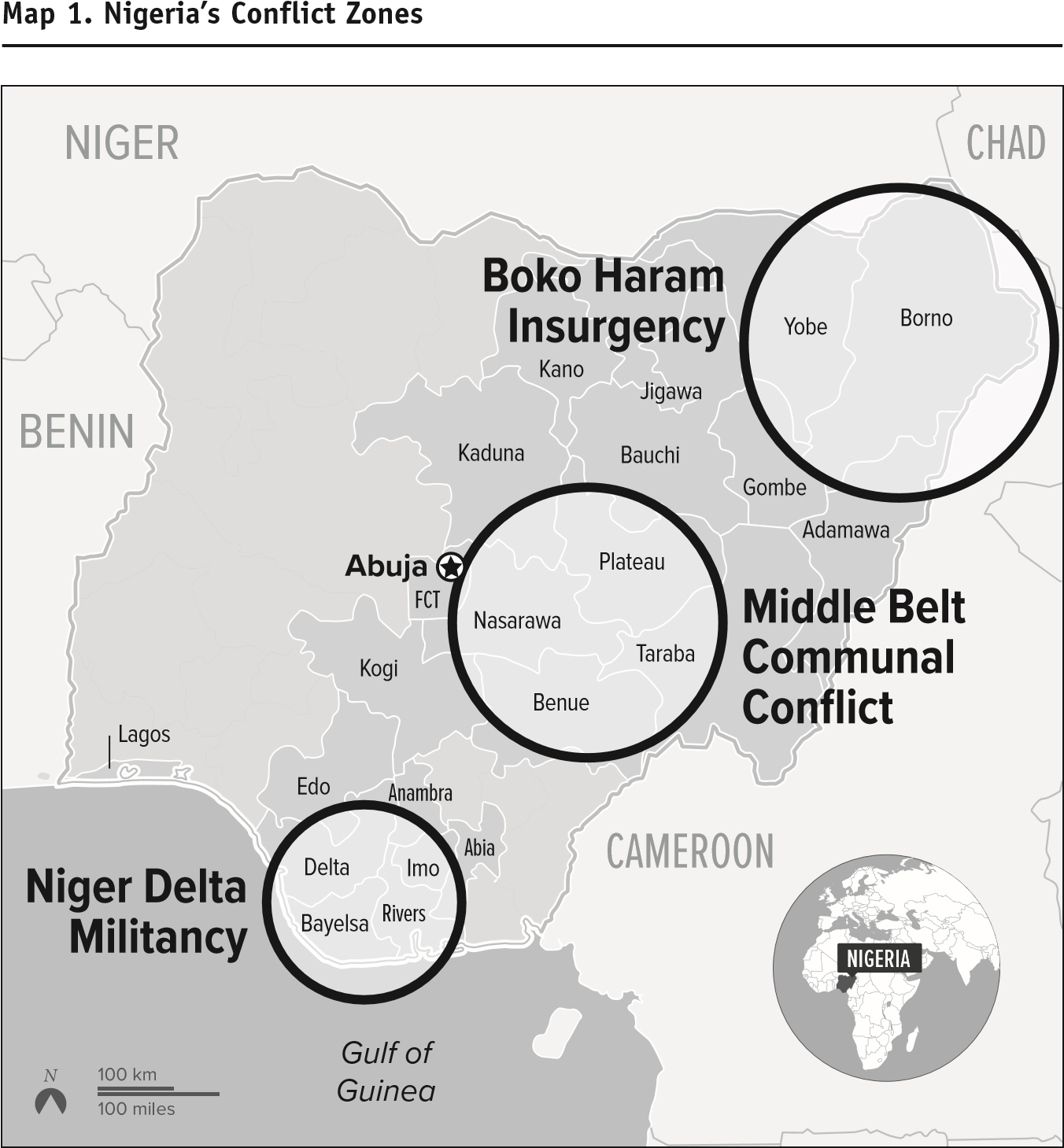 Figure 1: Conflict Areas in Nigeria (Source arras79/iStock)
Media Complicity
It is a matter of speculation whether the media are culprits in the cycle of illegality by framing communal conflicts solely as banditry and insurgency without highlighting the illegal mining link as a bedrock. The silence of the media on government complicity is also mindboggling. If not, how can illegal trade in gold by foreign multinational companies, with the support of powerful politicians and their cronies, go seemingly unnoticed by the media? By dint of the provisions of Section 1(1) of the Nigerian Minerals and Mining Act, 2007, the federal government has absolute ownership and control over natural resources and their exploration, yet gold mining goes on illegality without anyone batting an eyelid. In general, urgent steps should be taken to protect Nigeria's 445 forest reserves 29 game reserves, 12 strict nature reserves, 12 Ramsar sites, 7 national parks and one biosphere. It is on this pedestal that we commend organisations like Ford Foundation for its efforts in helping local communities to lead advocacy for their rights over the resources in their lands.
Dr Mbamalu is  a veteran journalist and  Publisher/Editor-in-Chief of www.primebusiness.africa
Credibility and transparency is our DNA at Prime Business Africa'. We strongly believe in the role of media as a watchdog of the society that powerfully promotes accountability and transparency in government.
By contributing to Prime Business Africa, you are helping to sustain good journalism and making sure that it remains free to all.