The Big Brother Naija show, has solidified its status as one of the most celebrated and influential show in Africa.With seven successful editions under its belt, this cultural phenomenon has left an indelible mark on the continent's entertainment landscape.
Through its extensive viewership, the show has given birth to a new generation of celebrities who, despite not claiming the coveted title, have carved their niche in the entertainment industry.
As we approach the grand finale of the BBNaija All Stars season on Sunday, October 1, 2023, where one of the six finalists will emerge as the ultimate winner of the 120 million Naira prize and other rewards, it's worth celebrating the contestant who didn't secure the winner's title but have gone on to make a significant impact in various fields.
Ebuka Obi-Uchendu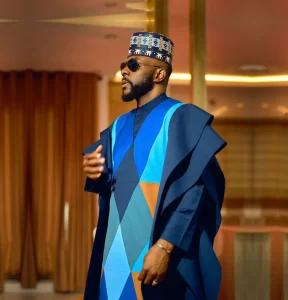 Ebuka Obi-Uchendu, an alumnus of the maiden edition of Big Brother Naija in 2006, may not have clinched the top prize, but he has risen to unprecedented heights in his career. Placing eighth in the competition did not deter him; instead, he used the platform to become one of Nigeria's most renowned TV show hosts.
Currently, he hosts the reality TV show, and his captivating presence has made him a household name. Beyond BBNaija, Ebuka also hosts "Rubbin' Minds" on Channels Television and "BlackBox" interviews. His influence transcends television, as he's considered a fashion icon, effortlessly blending style and charisma.
Gideon Okeke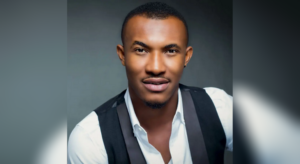 Another standout from the 2006 edition of Big Brother Nigeria is Gideon Okeke, a talented actor who didn't secure the winner's title but achieved success through sheer dedication. His journey began with a role in the popular television series, "Tinsel," which served as a launching pad for his acting and filmmaking career.
Gideon's impressive resume includes roles in South African TV series like "Jacobs Cross," leading roles in films like "Relentless" (2010) and "A Place in the Stars" (2014), and a noteworthy appearance in "93 Days" (2016), where he received an AMVCA nomination for his role in portraying Dr. Morris Ibeawuchi during the Nigerian Ebola crisis. He also graced the stage as a cast member in "Saro The Musical 2," showcasing his versatile talent in the world of entertainment.
READ ALSO:Top 10 Moments That Defined BBNaija All Stars 2023
Bisola Aiyeola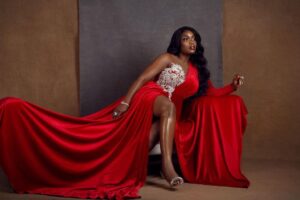 Bisola Aiyeola, the runner-up in season two of Big Brother Naija: See Gobe, may not have walked away with the top prize, but she has undoubtedly stolen the hearts of many with her multifaceted talent. Embracing her passion for music and acting, Bisola has gained prominence in the entertainment industry. She won the AMVCA Trailblazer Award at the 2018 Africa Magic Viewers Choice Award, a recognition that includes a car prize.
Her acting credits include roles in popular projects such as "Skinny Girl In Transit," "Picture Perfect," and "Sugar Rush," showcasing her versatility and captivating presence. As a sonorous singer, her hit songs, including "Controlla" and "Heartbroken," have also added to her growing appeal.
Tobi Bakre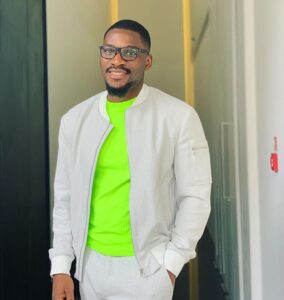 Tobi Bakre, who transitioned from the world of banking to fame through Big Brother Naija's "Double Wahala" edition in 2018, is a prime example of using the platform to launch a vibrant entertainment career. He's an actor, a published photographer, a model, a host, and one of Nigeria's most prominent brand influencers. Tobi's versatility shines through in roles in projects like "Jenifa's Diary," "Hustle," "Sugar Rush," "Brotherhood," and "Gangs Of Lagos."
READ ALSO:Cross Sets Record As First Ever Two-Time HOH BBNaija All Stars
Beyond acting, his engaging presence on Instagram has endeared him to fans, where he shares captivating poses, skits, and workout routines that have solidified his place in the hearts of a devoted audience.
Natacha Akide (Tacha)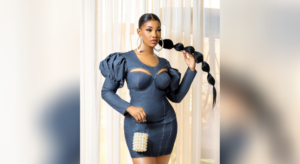 While Tacha was on her way to potentially winning the "Big Brother Naija Pepper Dem" edition, her journey took an unexpected turn when she was disqualified for causing physical harm to a fellow housemate. However, Tacha's magnetic personality and strong online presence have allowed her to maintain a dedicated fan base known as the "Titans."
These devoted supporters have kept her trending on Twitter, ensuring that she remains in the spotlight. Beyond her social media influence, Tacha has ventured into business, maintaining an Instagram account dedicated to her entrepreneurial pursuits.
Erica Nlewedim
Erica Nlewedim, despite facing disqualification in the Big Brother Naija Lockdown edition after receiving three strikes, has continued to thrive thanks to the unwavering support of her fanbase, known as the "Elites." This unshakable loyalty has propelled her to a place of constant trending on Twitter, where her fans fiercely defend her reputation. Before her entry into the BBNaija house, Erica was already on her path to stardom as an aspiring actress. The platform catapulted her into fame, and she has continued to make strides in her career.
She received the MBGN Miss Photogenic award in the Most Beautiful Girl in Nigeria pageant in 2014, and her acting journey began in 2015 with a lead role in "Secrets and Scandals." She also appeared in the TV series "Royal Castle" for three seasons and starred in the movie "Poka Messiah." After her eviction, her fans rallied around her, launching a successful GoFundMe campaign that collected over N6 million within 24 hours. Erica now serves as a brand ambassador for several well-known brands, including Star Radler.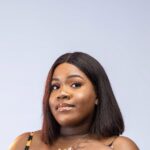 Somto is an Entertainment Reporter with a passion for uncovering the latest stories in the world of entertainment. As a dedicated journalist, Somto delivers in-depth reporting, exclusive interviews, and breaking news coverage.
She covers a wide range of topics, from celebrity interviews to industry trends and film reviews.
As an Entertainment Reporter for Prime Business Africa, She continues to provide comprehensive and insightful coverage of the entertainment industry, offering readers an insider's perspective on the latest developments and trends. She is a trusted source for breaking news, exclusive interviews, and thought-provoking analyses.
Somto is dedicated to providing valuable information and entertainment to her audience while upholding the highest standards of journalistic integrity.
Follow Somto on social media:
LinkedIn: Somtochukwu Bisina
#EntertainmentReporter #MediaProfessional #Journalism