As tension between Democratic Republic of Congo and Neighboring Rwanda continues to escalate, the government of DR Congo has given Vincent Karenga, Rwanda's Ambassador to the country 48 hours to leave.
Government spokesman, Patrick Muyaya, speaking on state TV said the decision was taken because of Kigali's support of the M23 rebels who currently have occupied towns in the province of North Kivu a city in DR Congo.
According to Mr. Muyaya, the decision is "in part, due to the persistence of Karenga's country to attack the DRC and to support the terrorist movements of the M23," he said.
The move by the government in DRC has been tagged "regrettable" by the government in Kigali.
"It is regrettable the Government of the DRC continues to scapegoat Rwanda to cover up and distract from their own governance and security failures," Kigali said.
This latest tension between the two countries is coming months after they both agreed to work together to fight the M23 rebels.
M23 was formed in 2012 by the Ethnic Tutsi to protect the interests of the Tutsis in DR Congo from another armed group called the Hutu.
After fighting for a year, a peace deal was reached in 2013 and part of the group was integrated into the military in DR Congo.
Fierce fighting by the rebel Tutsi started again in 2021 after they accused the government of failing to honour agreements reached.
The Congolese government said Rwanda was behind the resurgence of the Tutsi rebel group. Rwanda denied the allegation and countered that DR Congo is also working with the Forces for the Liberation of Rwanda (FDLR), a rival Hutu group that was involved in the 1994 genocide against the Tutsi ethnic group.
Recently, UN experts reported that it observed that Rwanda was in support of the M23's mission in DR Congo, a report that has been denied by the government in Rwanda.
The latest fighting has displaced at least 40,000 Congolese. The situation has made civilians in the affected areas in DR Congo turn against the UN peacekeeping mission in the country, accusing the officials of failing to secure them.
Support Investigative Journalism and Mentorship
Courageous Journalism of Truth,Transparency and Development is in the DNA of Prime Business Africa; By donating as little as N1000 or $1 today, you are helping to keep credible journalism and life-changing information free for all.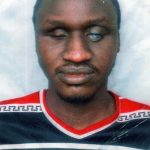 John Adoyi, PBA Journalism Mentee