For many decades now, Nigeria has been desperately trying to diversify its foreign exchange earnings through non-oil exports.
With crude oil accounting for over 90 percent of its foreign exchange earnings, the Nigerian economy goes into severe shocks and recessions each time the oil market is depressed. In the Second Republic, the Shehu Shagari administration launched a string of austerity measures to cut spending when oil price plummeted to $10 per barrel. As a result, the economy plunged into recession, which led to widespread shortages of essential food items, factory closures and job losses. The government was overthrown in a military putsch, but the problems did not go away. The military government of General Ibrahim Babangida implemented a fundamental restructuring of the economy known as Structural Adjustment Programme (SAP), which was largely recommended and supervised by the International Monetary Fund (IMF). It entailed massive devaluation of the currency and the launch of incentives to boost non-oil exports. A dedicated agency, the Nigerian Export Promotion Council (NEPC) and a specialized bank, Nigeria-Export-Import Bank (NEXIM), were established to design an array of incentives for non-oil exporters and provide funding for them. In addition, commercial banks were encouraged to establish Export Desks to support exporters of non-oil items. The results were impressive as non-oil exports increased dramatically over the following decades. Still, the problem was that the exports were made up of agricultural commodities like cashew and vegetables. But these products suffered high rejection in the international markets due to stringent conditions imposed by the receiving countries. However, Nigerian exporters have remained undaunted as non-oil exports' contributions to overall foreign exchange inflows continue to improve.

Enter Godwin Emefiele. Under him, the Central Bank of Nigeria (CBN), in collaboration with the Bankers' Committee, has launched a series of sectoral intervention programmes to stimulate economic growth. The CBN has realized that unfolding global economic development indicates that monetary policy was reaching its limit, and would need complementary help from other spheres of the economy to propel growth. In February 2022, the Bank unveiled a program to boost non-oil exports and reparation of their proceeds. Tagged: RT 200 Non-Oil Exports Proceeds Repatriation Programme (RT200 for short), the scheme aims to raise $200 billion in FX earnings from non-oil proceeds over the next three to five years. It would be implemented in close collaboration with the commercial banks.

At the core of this programme is a rebate scheme that is designed to incentivize non-oil exporters to repatriate their FX earnings and sell such earnings in the FX market. So, for every dollar repatriated and sold in the I&E (Investors and Exporters) Window to third parties, the exporter shall receive N65 and for every dollar repatriated and sold into the I&E for own use, the exporter receives N35. The idea is for the country to earn more stable and sustainable FX inflows in order to insulate the economy from shocks and FX shortages. We should recall that the economy has plunged into two recessions in the last eight years following the steep dives in oil prices.

Unlike other incentive schemes, RT 200 focuses mainly on exports of finished and semi-finished goods wholly partly processed or manufactured in Nigeria and export of goods and services (IT and creative businesses) that are permissible and excluded under existing export prohibition list. This means that Innoson vehicles, Dangote Urea fertilizer and many other goods manufactured in-country are eligible for this incentive. To assess the performance of this programme and evaluate the challenges it faces, the CBN convenes a summit of exporters, bankers and other stakeholders in the non-oil export ecosystem twice a year to review progress. The third of such summits took place last Tuesday in Lagos, and Gov. Emefiele was upbeat in his review. ''Available data shows that repatriation due to RT 200 increased by 40% from $3.0 billion in 2021 to $5.6 billion at the end of 2022. The momentum for 2023 is equally showing strong numbers and impressive prospects'', the governor announced. In the first quarter of 2023, a total of $1.7 billion was repatriated back into the Nigerian economy, while about $790 million was sold at the I&E window year-to-date. The balance of proceeds remains in the Export Domiciliary accounts of the exporters. However, such balances would not be eligible for rebate until they are sold into the economy.

But despite these successes, non-oil exports continue to face multifaceted challenges. Lazarus Angbazo, the chief executive of Infrastructure Corporation of Nigeria, dimensions those challenges to include weak logistics (shipping; customs; tracking, tracing; ports, roads, haulage infrastructure; etc). There is also the problem of poor electricity supply. The World Bank estimates that poor transportation infrastructure costs the country 2% in GDP loss, which is equivalent to $10 billion, and because of increased transportation costs, Nigerian goods are less competitive in the international markets. Delays in deliveries lead to missed delivery deadlines and lost sales. The government needs to invest $3 trillion over 30 years in transportation infrastructures to address this. Poor sanitation is also a challenge. The United Nations says poor sanitation costs the country $3 billion annually. It leads to quality issues, risks of damage/spoilage and reduced market value. Conversely, good sanitation will lead to significant demand for materials and labour worth $8 billion. Insufficient electricity is a well-known limiting factor in every sphere of our national and private life. Due to inadequate electrification, $29 billion is lost annually in Nigeria's economy, according to the World Bank. Broadband infrastructure is also crucial in driving non-oil exports as it improves market access and facilitates access to customers and off-takers. The Nigerian Communications Commission (NCC) states that the country requires a $5 billion investment for the 2020-2025 Broadband Plan.

Despite these problems, the CBN believes the country must continue to drive up non-oil exports and repatriation of proceeds. Says Emefiele: ''Countries all over the world are turning to export earnings and proceeds repatriation as a veritable means of bolstering foreign reserves, maintaining a robust balance of payments position and a stable source of foreign exchange inflows''. In some countries, the repatriation period ranges from less than six months from the exportation of the product and could result in prosecution if the proceeds are not repatriated on time. In Ghana, for example, export earnings must be repatriated to the country at least 40% of which must be converted to the domestic currency within 15 working days of repatriation. In India, the Foreign Exchange Regulation Act permits the realization and repatriation of export proceeds within nine months from the date of export. Many countries have these regulations to ensure effective export repatriation. Nigeria cannot be the odd man out. The CBN and the Bankers' Committee deserve a commendation for this new initiative.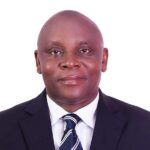 ETIM ETIM is a journalist, banker and author. He has been a member of the Editorial Board of The Guardian, a Regional Manager in Access Bank and is currently a Columnist in Prime Business Africa, The Cable and Businessday newspapers.
He is also the Chief Executive of Stein Meyer Communications, a major media consultancy and the author of the best-selling book, "Akwa Ibom Heroes: Inside Story of the Fight for Abrogation of Onshore-Offshore Oil Dichotomy" and co-author of another book, "Osinbajo Strides: Defining Moments of an Innovative Leader".