Grammy-winning artist Burna Boy, has once again etched his mark with an outstanding four nominations for the upcoming 2024 Grammy Awards.
In an outstanding achievement, Burna Boy's music has earned nominations across diverse categories. His single 'City Boy' is nominated for Best African Music Performance, 'Alone' secures a nod for Best Global Music Performance, and his album 'I Told Them' contends for the coveted Best Global Album category.
READ ALSO:2024 Grammy Awards: See All Nigerian Artists Nominated, Davido, Others
Adding to the accolades, Burna Boy receives a nomination for Best Melodic Rap Performance for 'Sittin' On Top Of The World' featuring 21 Savage.
In a historic moment, Burna Boy becomes the first Nigerian artist to amass four Grammy nominations in a single year. Furthermore, he achieves another milestone by being the inaugural African lead artist nominated outside the global categories, specifically for Best Melodic Rap Performance.
READ ALSO:'Delay Is Not Denial' – Davido Reacts To Three Grammy Nominations
These nominations bring Burna Boy's total Grammy nominations to an impressive 10, setting a new Nigerian record. Additionally, he clinches the title of the first African artist to secure five consecutive Grammy nominations, a remarkable streak spanning from 2019 to 2023.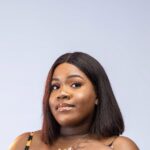 Somto is an Entertainment Reporter with a passion for uncovering the latest stories in the world of entertainment. As a dedicated journalist, Somto delivers in-depth reporting, exclusive interviews, and breaking news coverage.
She covers a wide range of topics, from celebrity interviews to industry trends and film reviews.
As an Entertainment Reporter for Prime Business Africa, She continues to provide comprehensive and insightful coverage of the entertainment industry, offering readers an insider's perspective on the latest developments and trends. She is a trusted source for breaking news, exclusive interviews, and thought-provoking analyses.
Somto is dedicated to providing valuable information and entertainment to her audience while upholding the highest standards of journalistic integrity.
Follow Somto on social media:
LinkedIn: Somtochukwu Bisina
#EntertainmentReporter #MediaProfessional #Journalism