For over a decade, Davido has been a leading force in the Nigerian music industry, contributing significantly to the global dissemination of Afrobeats. Now, in an outstanding achievement, Davido secured three nominations for the highly anticipated 2024 Grammy Awards.
His chart-topping single 'Unavailable,' featuring Musa Keys, earned him a nomination in the Best African Performance category.
Another nod comes in the form of the Best Global Music Performance category for his single 'Feel.' The pinnacle of this achievement is Davido's nomination for the Best Global Album category, a recognition of his record-breaking fourth album, 'Timeless.'
READ ALSO:2024 Grammy Awards: See All Nigerian Artists Nominated, Davido, Others
Expressing his excitement, Davido took to Twitter, exclaiming, "3 nominations at the Grammys!! Delay is not Denial!!" This tweet reflects not only his excitement but also the resilience that has characterized his journey to this significant milestone.
3 nominations at the Grammys!! Delay is not Denial!! 🏆🌎

— Davido (@davido) November 10, 2023
The year 2023 has undeniably been a remarkable chapter for Davido, marked by the monumental success of his 'Timeless' album, released on March 31, 2023. The album not only captivated audiences globally but also set multiple first-day and first-week African streaming records, reaffirming Davido's status as a bona fide global superstar.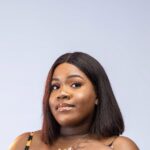 Somto is an Entertainment Reporter with a passion for uncovering the latest stories in the world of entertainment. As a dedicated journalist, Somto delivers in-depth reporting, exclusive interviews, and breaking news coverage.
She covers a wide range of topics, from celebrity interviews to industry trends and film reviews.
As an Entertainment Reporter for Prime Business Africa, She continues to provide comprehensive and insightful coverage of the entertainment industry, offering readers an insider's perspective on the latest developments and trends. She is a trusted source for breaking news, exclusive interviews, and thought-provoking analyses.
Somto is dedicated to providing valuable information and entertainment to her audience while upholding the highest standards of journalistic integrity.
Follow Somto on social media:
LinkedIn: Somtochukwu Bisina
#EntertainmentReporter #MediaProfessional #Journalism