In a significant move towards enhancing education and fostering community development, Accugas Limited, a subsidiary of Savannah Energy PLC, has signed a Memorandum of Understanding (MOU) with the Inoyo Toro Foundation to establish the Savannah Energy Education and Internship Training (SEE-IT) program in public secondary schools within Akwa Ibom and Cross River States.
The SEE-IT program encompasses various initiatives aimed at promoting education and fostering academic excellence.
These initiatives include awards for outstanding teachers in key subjects, mentorship recognition, commendations for exemplary school principals, the formation of environmental awareness clubs, an annual quiz competition, and the provision of full scholarships and internship opportunities for deserving students.
READ ALSO: President Tinubu's Economic Diplomacy Triumphs at G-20 Summit
Nkoyo Etuk, the Regional Manager for the South East and Head of Stakeholder Relations at Savannah Energy expressed the company's commitment to education and community development, stating, "Education is an important part of Savannah's corporate social responsibility and integral to our purpose, to meaningfully contribute to the economic development of our host communities and the countries in which we operate through the development of projects that will make a material difference.
"The SEE-IT program is expected to enhance access to education and improve the quality of education in both Akwa Ibom and Cross Rivers states. We look forward to working with the Inoyo Toro Foundation and to seeing the results of this exciting partnership."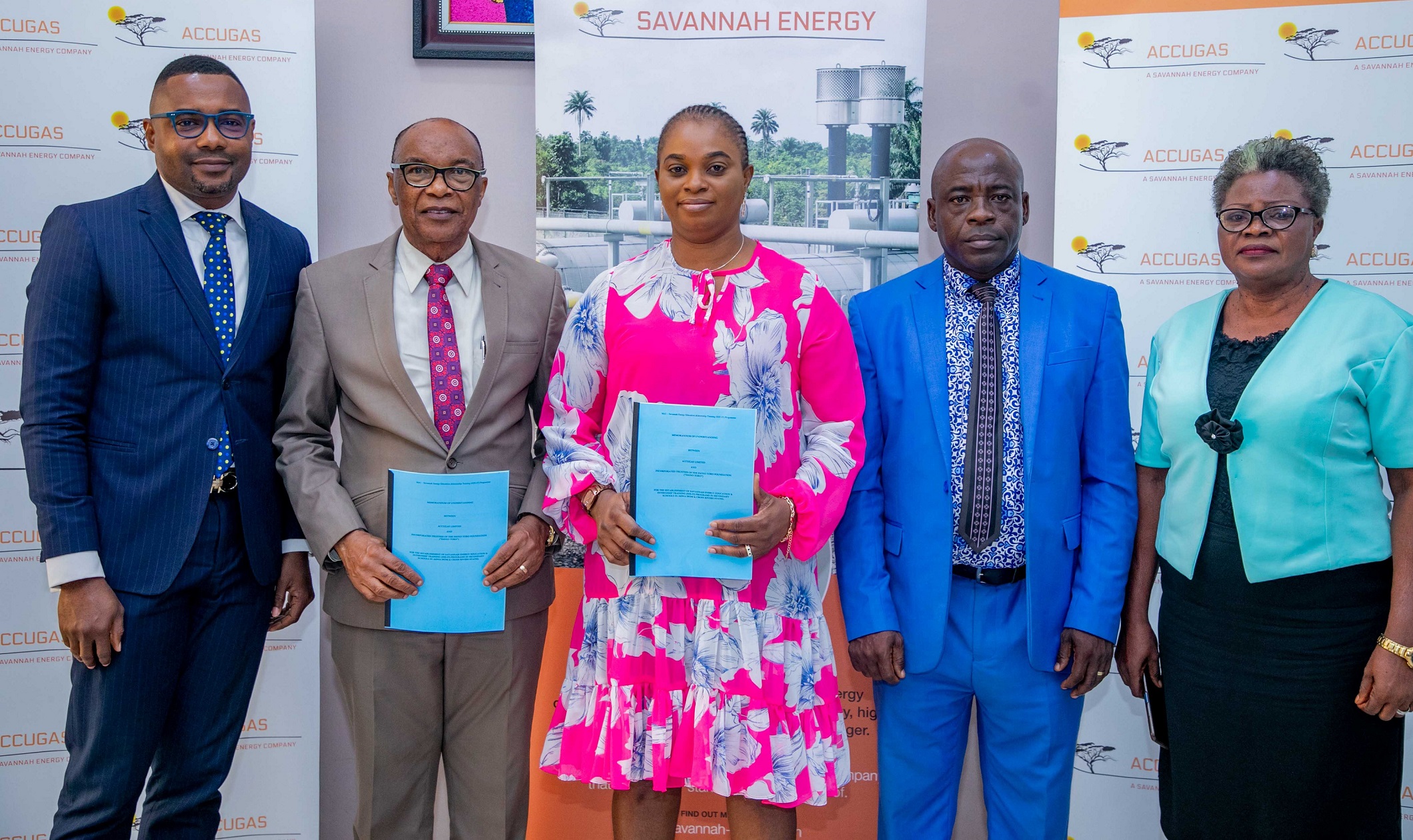 Professor Enobong Joshua, Chairman of the Screening Committee at the Inoyo Toro Foundation, expressed his enthusiasm for the collaboration, emphasizing its potential to revamp the education landscape in Akwa Ibom State.
He stated, "The Inoyo Toro Foundation is pleased to collaborate with Savannah on this program. We have a long-standing relationship with Savannah, which we believe will be further strengthened by this ground-breaking initiative in education."
"The SEE-IT program comes at a time when we need to move Akwa Ibom State's education architecture forward and re-organize it. We are optimistic that the program will support the state government's education development agenda."
The partnership between Accugas Limited and the Inoyo Toro Foundation reflects a shared commitment to the advancement of education and the empowerment of students and teachers in Akwa Ibom and Cross River States.
This initiative is expected to have a positive and lasting impact on the educational landscape, ultimately benefiting the communities served by these public secondary schools.
Credibility and transparency is our DNA at Prime Business Africa'. We strongly believe in the role of media as a watchdog of the society that powerfully promotes accountability and transparency in government.
By contributing to Prime Business Africa, you are helping to sustain good journalism and making sure that it remains free to all.
Support Investigative Journalism and Mentorship
Courageous Journalism of Truth,Transparency and Development is in the DNA of Prime Business Africa; By donating as little as N1000 or $1 today, you are helping to keep credible journalism and life-changing information free for all.