In the midst of the bustling sidelines of the G-20 Summit, President Bola Ahmed Tinubu emerged as a proactive advocate for Nigeria's economic growth, engaging in high-stakes discussions with leaders from Germany, South Korea, and India.
President Tinubu's meeting with the Chief Executive Officer of Germany, Olaf Scholz, was marked by a commitment to aligning economic perspectives between the two nations.
President Tinubu emphasized the importance of creating an environment conducive to attracting large-scale manufacturers like Volkswagen to invest in Nigeria.
"It is not, for us, only a matter of designing the financial architecture for an expanded economic partnership. It is also about the practicality of aligning the perspectives of your large-scale manufacturers, such as Volkswagen and others, with the reality of the new incentives my government is putting in place for them to come and prosper across multiple value chains and sectors inside of our country," President Tinubu implored.
READ ALSO: G20 And Nigeria's Search For Respect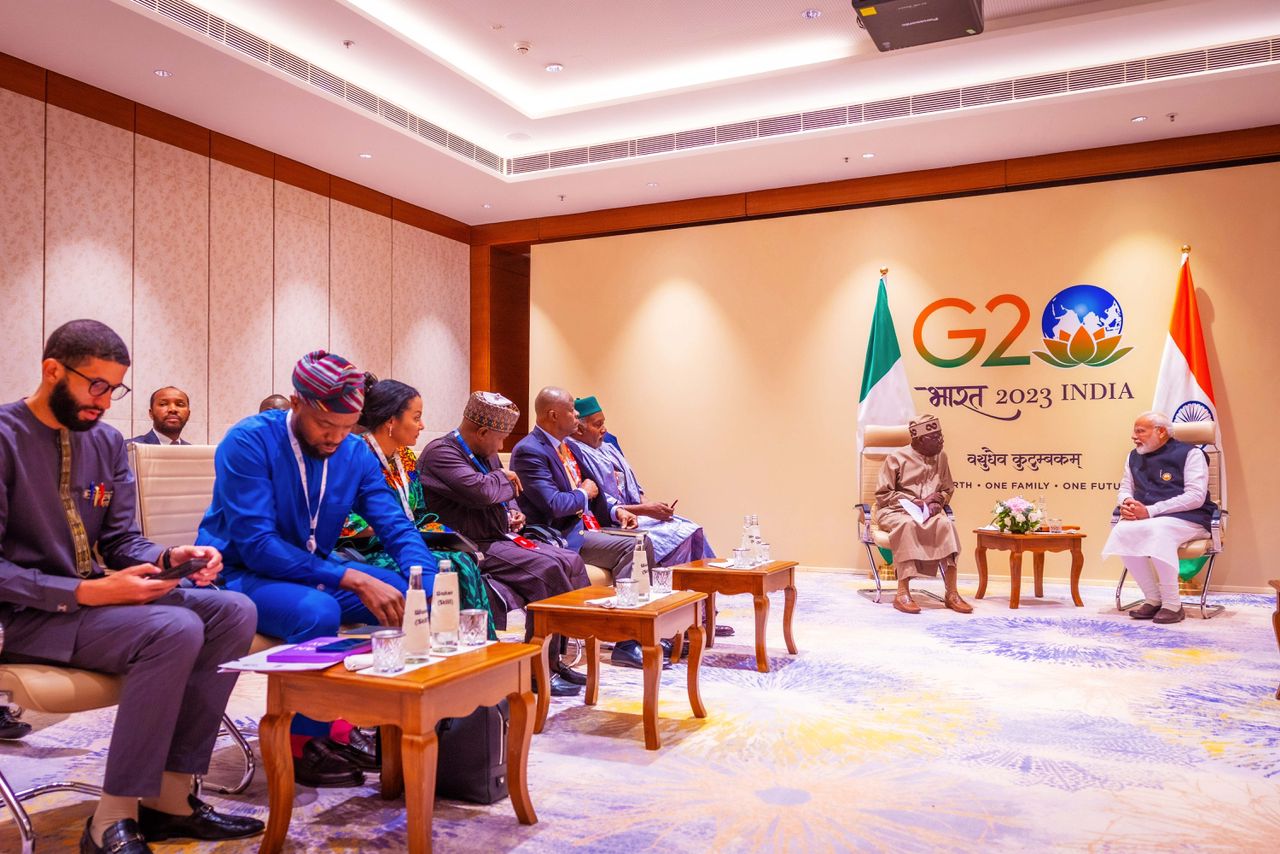 Chancellor Scholz reciprocated with enthusiasm, expressing his desire to visit Nigeria in October to advance these initiatives, acknowledging Nigeria's unique market and its business-friendly reforms.
Moving on to South Korea, President Tinubu's leadership in upholding democratic norms earned him praise from President Yoon Suk Yeol. However, President Tinubu swiftly transitioned the conversation to economic cooperation, proposing an enhanced South Korean presence in Nigeria's local manufacturing sector.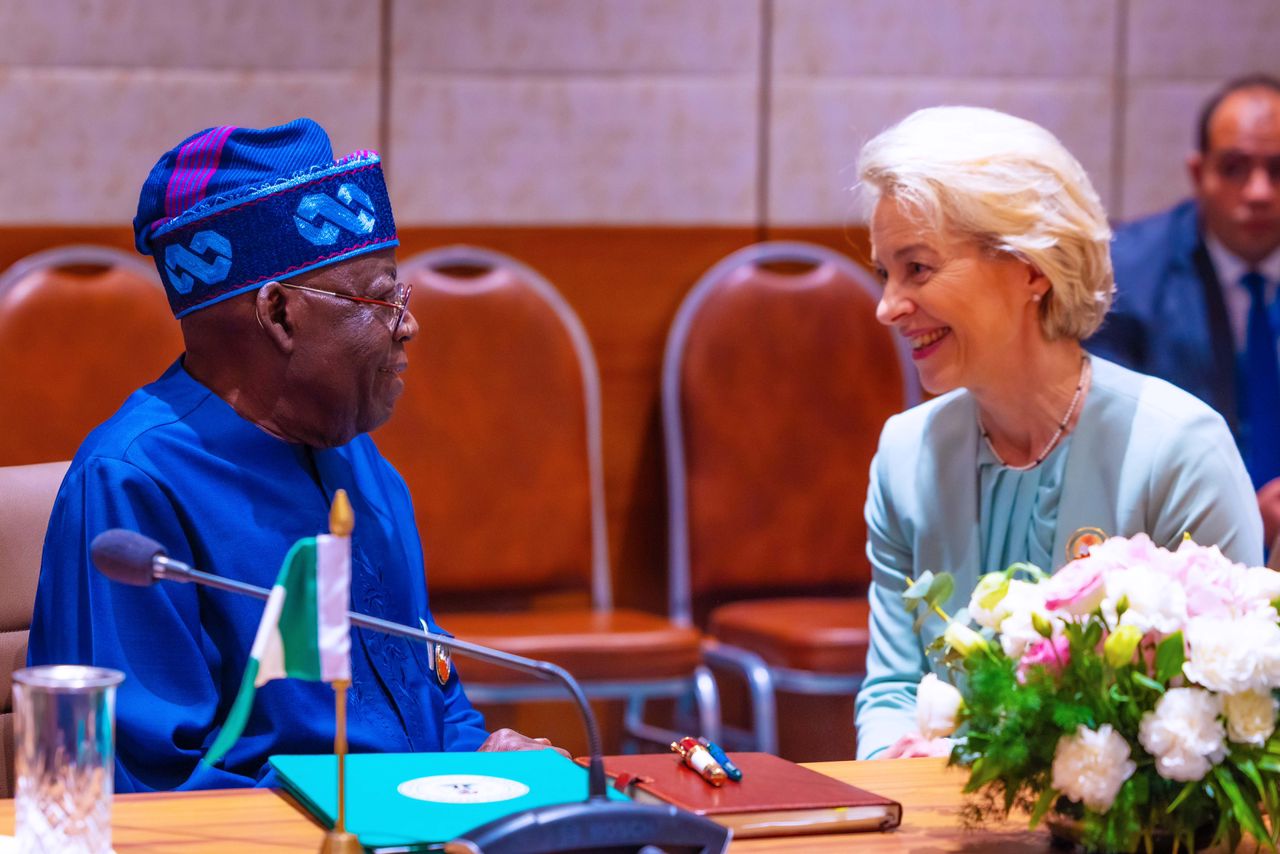 "We will leave nothing hanging. We will finalize what we agree to and we will execute. We will work point by point with you to secure rapidly implementable MoUs across sectors of partnership that will involve the active presence of your biggest firms, not just in terms of Nigerian consumption, but in local Nigerian production, from telecommunications to technology, and oil & gas," President Tinubu affirmed.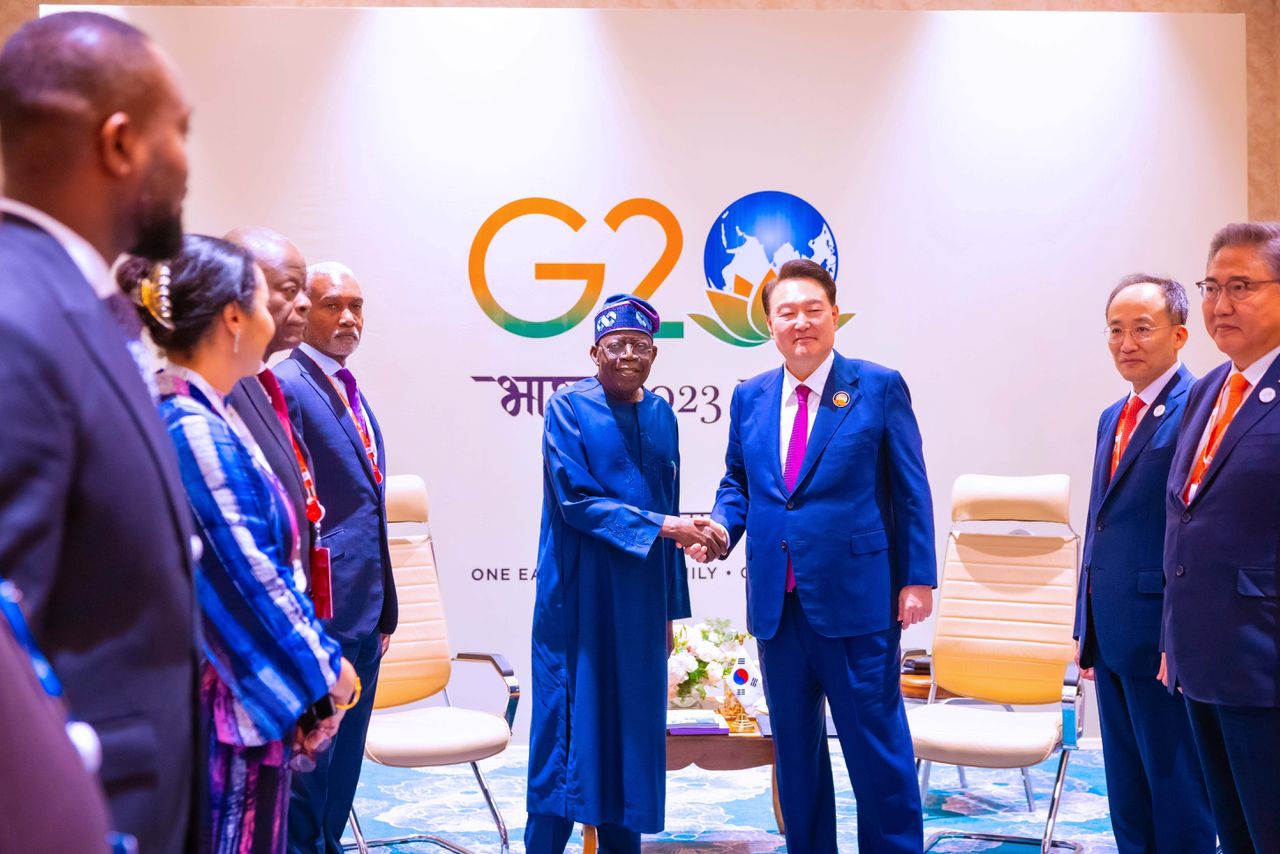 President Yoon Suk Yeol agreed, emphasizing South Korea's interest in Nigeria's education, technology, and energy sectors and pledging to mobilize his business community to leverage Nigeria's incentives for local industry.
President Tinubu concluded his formal discussions at the G-20 with Indian Prime Minister Narendra Modi, highlighting opportunities for collaboration in agricultural development and the advancement of ICT innovation and FinTech growth in Africa.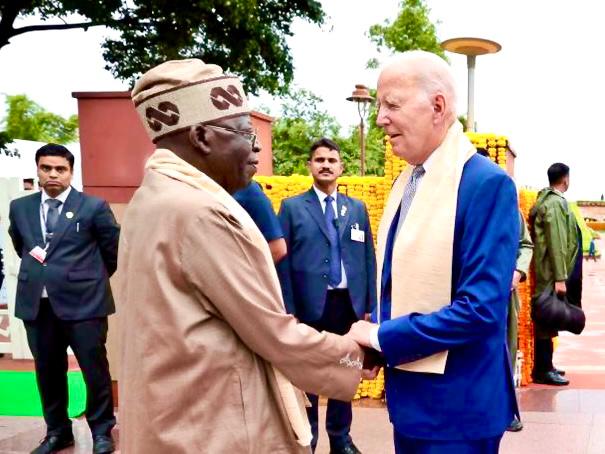 "Our teams must now stay close in touch to detail our priority areas of upscaled cooperation with respect to agriculture, defense industries capacity building, and even FinTech growth. I see your commitment. We believe there are immense prospects for Nigeria in the UPI (Unified Payments Interface), and we will ensure that we come together and make progress on these fronts very rapidly," Prime Minister Modi concluded.
In addition to these pivotal meetings, President Tinubu engaged in substantive, informal exchanges of views with U.S. President Joe R. Biden, European Commission President Ursula von der Leyen, and World Bank President Ajay Banga, showcasing Nigeria's active role in shaping the future of global economic cooperation.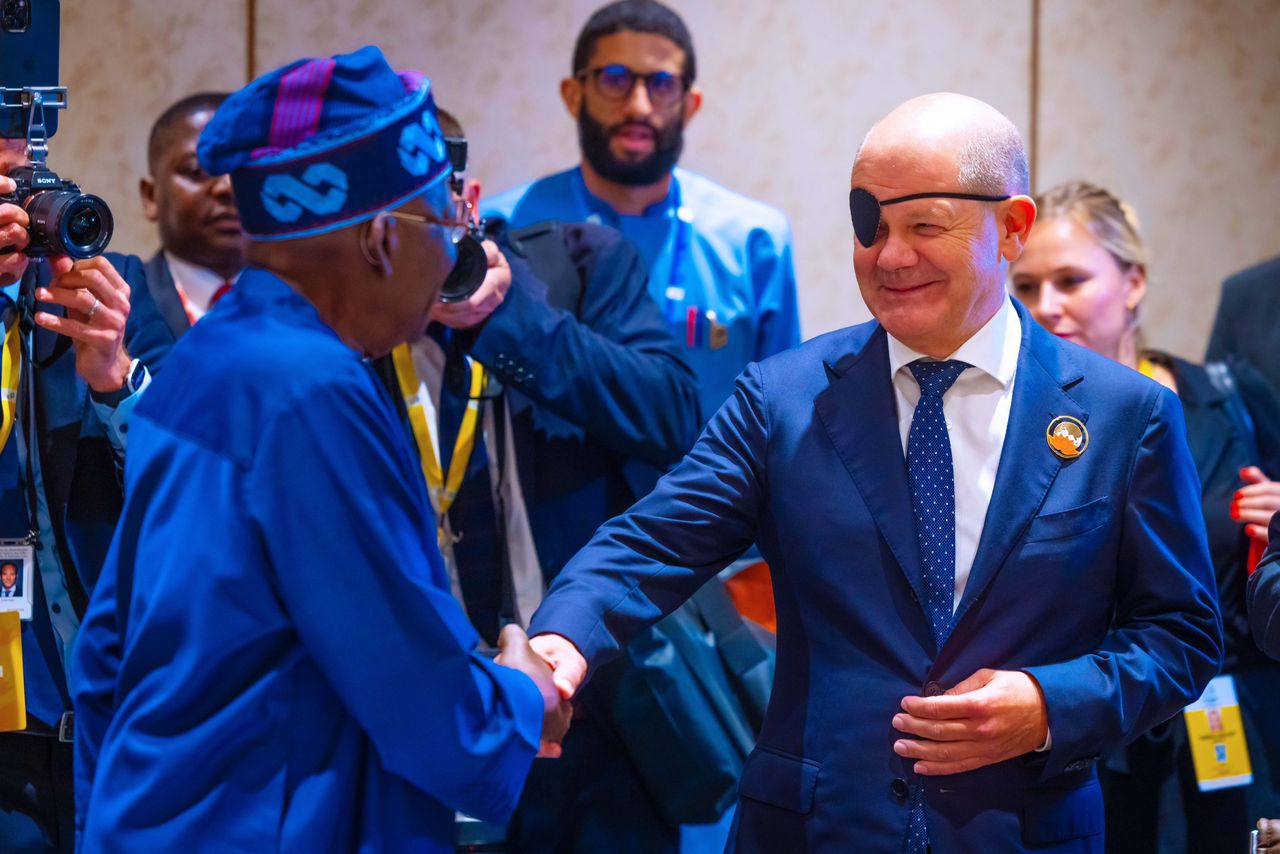 As President Tinubu champions economic diplomacy on the world stage, Nigeria is poised to forge new partnerships and drive economic growth on multiple fronts.
Support Investigative Journalism and Mentorship
Courageous Journalism of Truth,Transparency and Development is in the DNA of Prime Business Africa; By donating as little as N1000 or $1 today, you are helping to keep credible journalism and life-changing information free for all.