A human capital organisation, Development Spec Academy has called on political parties participating in the 2023 general elections in Nigeria to reduce the cost of nomination forms by over 95 per cent.
The organisation said that would give citizens with genuine interests in political leadership who do not have deep pockets the opportunity to join the race and seek elective positions.
This was a position advocated during a Roundtable on National Issues organized by Development Specs Academy at Nigerian Army Resource Centre (NARC), Abuja.
They said the cost of forms for contesting political offices is too high, elitist, and seems designed exclusively for individuals with high financial footing.
The group equally urged the Independent National Electoral Commission (INEC) to step up its public enlightenment and political education programmes so as to have active citizenship engagement in the electoral process as electoral apathy seems to be on the increase especially, among the youth in the country.
Commenting on the security challenges facing the country, the group said the Nigerian government should pay greater attention to the results of military operations and the condition of the security forces, rather than the cost of security infrastructure and newly procured hardware.
The organisation also urged the government to reopen public schools currently on strike and promote vocational skills training and innovative entrepreneurship to create more job opportunities for the youths who are gradually drifting into criminalities, and increase productivity which would boost the country's economy.
The group also noted with concern the negative impact of fake news dissemination, and called for "a new approach to national conversations, sociopolitical education, and citizen engagement."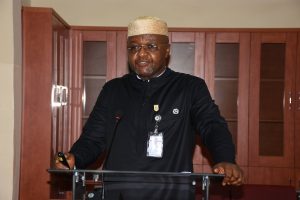 Executive director of the group, Dr. Okey Ikechukwu, a communication expert, said the goal of the roundtable is to drive informed discussions about national issues and proffer solutions while maintaining a non-partisan manner in line with Chatam House rules.