Despite pockets of success recorded in Nigeria's digital ecosystem, some infrastructural challenges like power supply persist. To tackle this, the Executive Vice Chairman and Chief Executive Officer, Nigerian Communications Commission (NCC), Prof. Umar Danbatta has expressed the need for telecommunication companies to massively invest in renewable energy sources to boost power supply in driving their installations.
The NCC boss gave this hint while chatting with journalists on the sidelines of a Breakfast Interactive Session by the Minister of Communications and Digital Economy, Dr. Isa Ali Pantami, with tech entrepreneurs in Lagos.
The session afforded experts operating digital tech firms the opportunity to raise concerns on issues affecting growth of the sector especially startups in order to foster better understanding of what the ecosystem requires.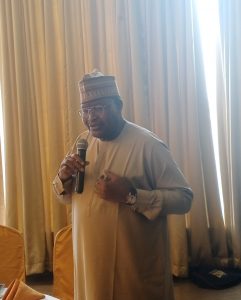 Danbatta said, "One of the infrastructure challenges of the digital sector is power. We are encouraging various entities, especially the telecommunications companies in the country, to look for alternative sources of power to rely on such as renewable energy sources that would drive their installations.
"There has been an increase in the number of Mobile Network Operators (MNOs) that have started using alternative sources of energy like solar in order to drive their installations."
Another challenge raised by the tech experts was issue of data cost, as they noted how it affects access to services in the online space. Responding to that, the NCC CEO said the cost of data has reduced since 2018, and has today further gone lower than it was estimated to cost by 2025, adding that data cost is no longer an issue.
He rather, stated that what needs to be done is to put in place infrastructure that would help in widespread utilization of data especially in the hinterlands where it is still inadequate.
"The cost of data has reduced since 2018. The cost of 1 GB today is N288. This was determined through empirical data gotten from Mobile Network Operators (MNOs) and Internet Service Providers (IPS). Data is cheap now and can be cheaper if we can move the massive capacity of data to the hinterlands.
"To do that, we need to put in place the necessary infrastructure that would increase access and affordability. NCC has the position of licensing infrastructure companies for all the digital services in the country and has so far provided licences for so many of them. The idea is to ensure that there are adequate broadband infrastructure all over the country."