In the ever-evolving world of cinema, the Nigerian film industry, better known as Nollywood, has been making waves both locally and internationally.
One of the intriguing aspects of Nollywood's success is its box office earnings, where movies still rake in impressive amounts despite the relatively low average cinema ticket price of N4,500.
This raises a question: how is it possible for a movie to make N33million in just one week, and what are the standards used to calculate box office values?
To unravel this mystery, it's essential to consider several factors that contribute to the seemingly miraculous success of Nigerian films at the box office.
First and foremost, it's important to note that the movie industry in Nigeria is massive and boasts of a vast and passionate audience. The country's population is over 200 million, and cinema culture is deeply ingrained in the Nigerian society.
This large and enthusiastic audience contributes significantly to box office earnings. A single screening of a popular movie in a well-attended cinema can bring in a considerable sum, even with the relatively low ticket price.
Another key factor is the frequency of film releases. Nollywood is known for its prolific production output, with numerous movies being released each week.
This constant flow of fresh content keeps audiences engaged and encourages them to visit cinemas regularly, boosting overall box office earnings.
Moreover, the N33million figure might not solely comprise ticket sales. The box office calculations in Nigeria often include additional revenue streams like merchandise sales, sponsorship deals, and in-cinema advertising.
These supplementary income sources can significantly contribute to a film's total earnings, allowing it to surpass the initial ticket price.
Furthermore, box office values can also be influenced by factors such as the number of screens a movie is shown on, the duration of its screening, the movie's popularity and marketing efforts.
READ MORE:How Inflation Raised Prices Of Cinema Tickets In Nigeria
Movies that are widely promoted, have a broad release, and generate significant buzz tend to perform better at the box office.
However, it bears pointing out that calculating box office values in Nigeria, as in other countries, is primarily based on ticket sales. The number of tickets sold and the ticket prices are core components in determining a movie's box office performance.
The difference lies in the supplementary income sources and the extensive fan base that can turn a seemingly modest ticket price into substantial earnings.
In summary, the Nigerian film industry's ability to generate N33million or more in box office earnings within a week can be attributed to the country's large population, its entrenched cinema culture, the frequency of film releases, and additional revenue streams beyond ticket sales.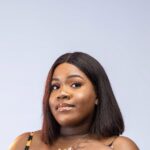 Somto is an Entertainment Reporter with a passion for uncovering the latest stories in the world of entertainment. As a dedicated journalist, Somto delivers in-depth reporting, exclusive interviews, and breaking news coverage.
She covers a wide range of topics, from celebrity interviews to industry trends and film reviews.
As an Entertainment Reporter for Prime Business Africa, She continues to provide comprehensive and insightful coverage of the entertainment industry, offering readers an insider's perspective on the latest developments and trends. She is a trusted source for breaking news, exclusive interviews, and thought-provoking analyses.
Somto is dedicated to providing valuable information and entertainment to her audience while upholding the highest standards of journalistic integrity.
Follow Somto on social media:
LinkedIn: Somtochukwu Bisina
#EntertainmentReporter #MediaProfessional #Journalism