The quest for a President of Igbo extraction may remain a mirage due to mitigating factors bordering on equity and the political mindset of the Southeastern politicians, an analyst said in a controversial logic.
this opinion was espoused by Public Policy analyst and Author, Magnus Onyibe, himself an Igbo,  who was guest on Arise News' The Morning Show on Friday morning monitored by Prime Business Africa.
Onyibe who recently published a book, "Becoming President of Nigeria: A Citizens Guide," spoke extensively on the topic.
"If we want to be equitable, since the election in 1999 and since the end of of the Nigeria/Biafra war, the Igbos have been feeling alienated. They are like the step child who is not wanted in the family.
"They were conquered and General Yakubu Gowon who was the Head-of-State then came with the policy of of 'No victor, no vanquished' but unfortunately that hasn't been the case.
"And the policy of the Three R's – Reconciliation, Rehabilitation and Reconstruction didn't take place.
"So, the people have been like outsiders and this has gone on for a long time and they are thinking that they are latching their hopes on the rotation principles thinking that okay, it has gone to the South West, it's now in the North and then it will come to them naturally. But that's not the case now.
"Everybody is going for it. It's like a coin tossed up and everybody in the North, East, West and South are jostling for it and this has been the issue and a lot of people like Pa Ayo Adesanya who is a noble man has said that this thing should go to these people (Igbo).
"But in politics, equity hardly counts; and that's the challenge.
On why many Igbo presidential aspirants have sprung up, especially with each South eastern state producing one candidate, Onyibe said
"This is so because the Igbos are very republican. That's why it's said in the east that 'Igbo enwero eze' meaning: "The Igbos don't have kings."
"Everybody is king on his own small kingdom and this happened in 1999 during the time of Alex Ekwueme (former vice president in the 2nd republic).
"Ekwueme had been zeroed on by the PDP as the presidential candidate but as soon as he left the venue and went home a, d told the that the Igbos should rally behind him, all sorts of people from Igboland started declaring their interests.
"That's why the person who became president use the Igbo people to whittle down his votes during the delegstes' conference in Jos. So it's in the nature of the Igbos to be republican in nature.
"The Igbos don't have a rallying figure like Dim Chukwuemeka Odumegwu Ojukwu who will address the people and they fall in line. There's no such figure in the east right now, " Onyibe reiterated.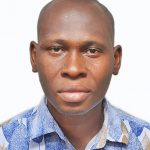 Izuchukwu Okosi is a Nigerian sports and entertainment journalist with two decades of experience in the media industry having begun his media journey in 2002 as an intern at Mundial Sports International (MSI) and Africa Independent Television (AIT), owners of Daar Communications Plc.
In October 2004, Okosi joined Complete Communications Limited, publishers of Complete Sports newspaper and Complete Football magazine as a reporter and later script writer for the Complete Sports studio.
He worked there for 13 years until October 2017.
Okosi also worked various times as Correspondent, Content creator and Editor at Sports Market International Magazine, Opera News, All Nigeria Soccer Media and Iconic Media Watch.
He also undertook freelance writing gigs for some local and international organizations.
Okosi is a member of the Actors Guild of Nigeria (AGN), Association of Movie Producers (AMP), Association of Voiceover Artistes of Nigeria (AVOA), Sports Writers Association of Nigeria (SWAN) and Nigeria Union of Journalists (NUJ).
He has been part of cast in some Nollywood movies and radio dramas including Blood Money 2, Scores To Settle, Dead End 2, Another Campus Tale and Battle Line.
Aside mainstream media and the entertainment industry, he has interests in scouting/unearthing of talents in the sports and creative sectors, exports business and property development.