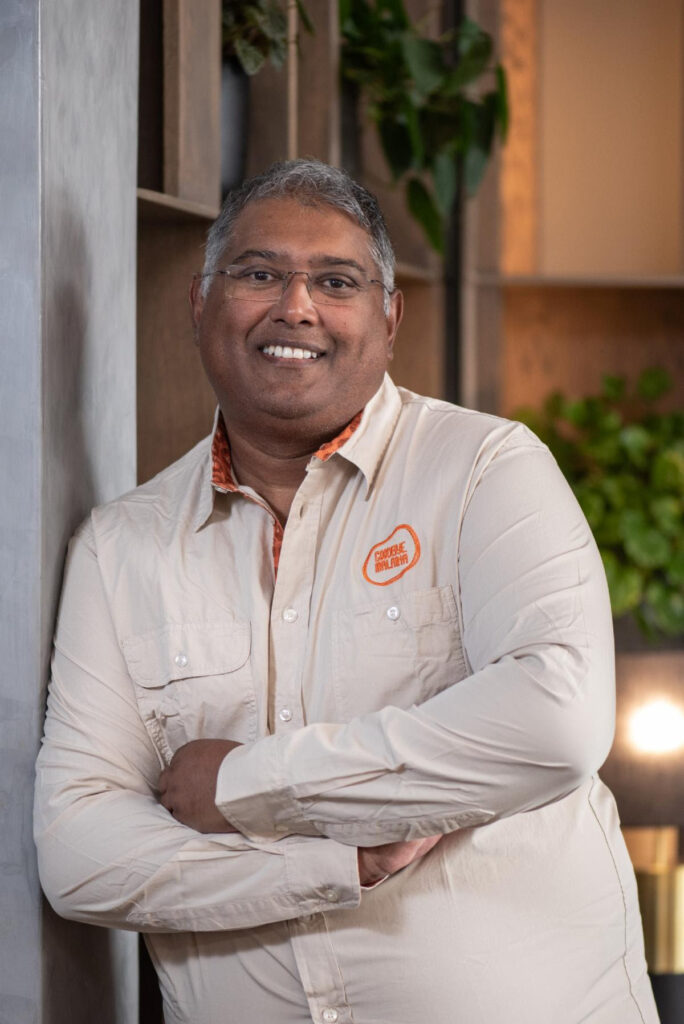 JOHANNESBURG, South Africa, 24 April , 2023 -/African Media Agency(AMA)/- According to the latest World Health Organization (WHO) data, 2022 saw nearly a quarter of a billion cases of malaria worldwide with four African countries, namely Nigeria (26.6%), the Democratic Republic of Congo (12.3%), Uganda (5.1%) and Mozambique (4.1%), accounting for nearly half of all malaria cases globally.
With World Malaria Day on 25 April, Vitality Health International, an innovative health insurer that rewards healthy living for employees in the rest of Africa (and owned by Discovery Group), has announced a partnership with social benefit organisation, Goodbye Malaria, to reduce the high incidence of malaria, a disease that is still taking an unrelenting toll on human health in Africa.
"Malaria remains the most prevalent disease in Africa with a major impact on the lives and livelihoods of the most vulnerable with $12 billion lost in productivity every year," says Emma Knox, CEO of Vitality Health International: Africa. "Vitality Health International's health insurance offering is aimed at positively impacting people's health outcomes while improving and protecting their lives. By partnering with Goodbye Malaria, we are taking a significant step towards achieving this goal. We believe that by working together, we can reduce the negative impact of malaria and save many lives on the continent."
The partnership between Vitality Health International and Goodbye Malaria underpins this year's World Malaria Day theme: time to deliver zero malaria: invest, innovate, and implement – with a key focus on how we can leverage the strengths of Vitality Health International to deliver zero malaria.
This partnership, with a focus on Africa, will have a strategic focus in the fight against malaria with the aim to potentially eradicate this deadly, yet preventable, disease in years to come.
Speaking about the partnership Sherwin Charles, the co-founder and CEO of Goodbye Malaria said, "We are honoured to collaborate with Vitality Health International in our mission to eliminate malaria. Over the past 10 years, Goodbye Malaria has made a significant impact in efforts to bring an end to this devastating disease. In partnership with Vitality Health International, we can further amplify our efforts, reach more people in need and together, accelerate us in getting to zero. Making malaria part of our history, once and for all."
Emerging biological risks threaten to reduce the effectiveness of existing tools. Maintaining malaria programmes, scaling up the latest innovations and reaching everyone living at risk are the main objectives of this partnership.
A number of the countries in which Vitality Health International operates have a high incidence of malaria such as Kenya, Nigeria, Democratic Republic of the Congo, Zambia and Mozambique. The Goodbye Malaria partnership will have a focused implementation on the African continent.
Over recent decades there has been progress in combating malaria and although there has been a reduction of incidence in the last ten years, malaria progress had plateaued in 2017. The sudden spike in Malaria incidence may be attributed to climate change extending rainy and humid seasons which provide ideal breeding conditions for malaria mosquitos.
Vitality Health International provides comprehensive coverage for all Malaria cases for employer groups in the rest of Africa. This is coupled with comprehensive mental health benefits to support those who suffer mental health illness as a result of a Malaria infection.
Vitality Health International and Goodbye Malaria are cementing their strategy to work with countries and turn the tide against malaria
Malaria is preventable and treatable but continues to affect millions of people worldwide. This new partnership will significantly bolster recent efforts which have produced one of the most robust pipelines of malaria interventions across Africa in decades.
In Southern Africa alone, over the last 10 years, Goodbye Malaria has committed R270 million (around $15 million) to the fight against malaria in Mozambique, South Africa and Eswatini (known as the MOSASWA region). Africa continues to carry a disproportionately high share of the global malaria burden. According to the 2022 WHO World Malaria report the region had 95% (234 million) of malaria cases and 96% (593 000) of malaria deaths. Eighty percent (80%) of these annual deaths are sadly those of children under the age of five.
Goodbye Malaria has already made significant strides in the fight against malaria. Last year alone, they impacted the lives of over 4.2 million people in the MOSASWA region through their multi-vector malaria control campaign, including indoor residual spray campaigns across 22 districts in Southern Mozambique as well as 8 mobile surveillance units that operate on the borders of South Africa.
Vitality Health International's Emma Knox adds, "There is no reason why Malaria – a disease that is completely treatable and preventable – should continue to take millions of lives, especially children on our continent. Malaria has been eradicated in other parts of the world and it should be eradicated in Africa in our lifetime. We look forward to sharing further news soon to provide concrete actionable steps that we will be taking together with Goodbye Malaria to make a real difference in the prevention, treatment, and ultimately the eradication of malaria."
The United Nations Department of Economic and Social Affairs, Population Division (2022), published a Summary of Results in which they estimate that one-fifth of the world's population will reside in Africa by 2050, which makes this year's World Malaria Day theme: time to deliver zero malaria: invest, innovate, and implement, even more important.
Distributed by African Media Agency (AMA) on behalf of Goodbye Malaria.
About Goodbye Malaria
Goodbye Malaria – a social benefit organisation – is an African-run initiative with the goal of eliminating malaria, a preventable disease that still kills a child every 1 minute. Founded by concerned African entrepreneurs including Robbie Brozin (Co-Founder of Nando's), Goodbye Malaria believes our generation can create innovative solutions that ultimately change the way the world sees Africa. The initiative facilitates public-private partnerships, bringing together the private sector, the governments of Mozambique, Eswatini and South Africa as well as The Global Fund whilst supporting and catalysing on-the-ground malaria elimination programmes.
About Vitality Health International
Since launching in January 2022, Vitality Health International has been gaining momentum in bringing health insurance that rewards healthy living to employer groups in the rest of Africa.
Vitality Health International, developed specifically for the African market, focuses on prevention through screening, as well as mental and physical wellness as key differentiators.
Vitality Health International is a pan African health insurer. Its parent company, Discovery, pioneered the Vitality Shared-value Insurance model in South Africa. Today, Discovery operates in 40 markets, impacting the lives of more than 30 million people globally.
Shared-value health insurance leverages the best of Discovery's experience in designing and managing shared-value health insurance across the globe to make people healthier and enhance and protect their lives. This innovative and digitally-enabled offering also incentivises healthy behaviours through partnerships with the likes of Vodacom, Safaricom, MTN, UNICEF, Uber, Uber Eats and Jumia – our exciting new cross-continental rewards partners.
Vitality Health International is operating in five markets in Africa – the Democratic Republic of Congo, Kenya, Nigeria, Zambia and as of September 2022, Mozambique.
For media enquiries contact:
Gugu Mthimkhulu
Email: gugu@africacommunicationsgroup.com
Tel: 078 117 3940
Source : African Media Agency (AMA)