The United States Department of Agriculture's Foreign Agricultural Service (FAS), marks its 70th anniversary today, March 10.
Counselor for Agricultural Affairs at US Mission Nigeria, Gerald Smith said, "the Foreign Agricultural Services has played crucial role in linking US-Nigeria agricultural system and created vital opportunities for exchange.
Smith said: "for 70 years, FAS has had an unwavering belief in linking US agriculture to the world. As we celebrate the 70th anniversary, I am reminded of the crucial role FAS has played in linking US- Nigeria agricultural systems."
In 2021, FAS Lagos collaborated with Ikun Dairy Farm in Ekiti State to import US Jersey cattle into Nigeria.  Ikun Dairy Farm is a joint venture between Promasidor Nigeria Limited and Ekiti State Government.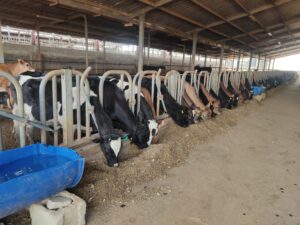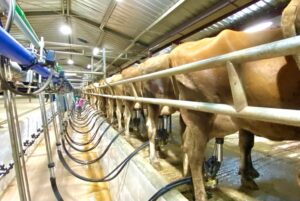 Smith explained that the successful cattle shipment was as a result of the strong partnership between FAS and multiple Nigerian agricultural stakeholders.
In 2022, FAS supported 16 Nigerian Fellows under the auspices of the Cochran Fellowship Program, focusing on dairy and beef cattle development, and consolidated shipping. Over the past 10 years, the Cochran Program has provided short-term US-based training opportunities for agricultural professionals across Nigeria.
FAS which is based out of the US Consulate General in Lagos is the overseas arm of the US Department of Agriculture.  It offers a variety of services to American and Nigerian agribusiness companies, government and non-government entities involved in agricultural trade and development.  Through a variety of programs, the service helps developing countries strengthen sustainable agricultural practices by providing capacity building opportunities.