Prime Business Africa reports that Dr Jeofrey Kibuule — the inventor called Steve Job of Africa — is set to marry Nigeria's Nneka Uzoh in San Francisco, United States today, Saturday, July 24, 2021.
Dr. Kibuule, 31, made headlines in the tech world after Apple launched the Apple Watch Series 6.
Prime Business Africa will live-stream the special wedding billed to take place in San Francisco at exactly 2.30 Californian time (10.30 Pm in Nigeria).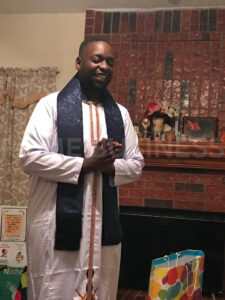 Reports said Dr. Kibuule was among the brains behind the blood oxygen app, having been working in Silicon Valley in the last five years.
According to Apple, the measurements taken with the blood oxygen app should be only "for general fitness and wellness purposes."
Kibuule is said to have found his hearthrob Nneka Uzoh in the United States, where both currently live. Nneka Uzoh hails from Ojoto, the headquarters of Idemili South Local Government Area of Anambra State, Nigeria.
The acclaimed investor had visited Ojoto shortly before the COVID-19 pandemic struck the country in early 2020 — obviously in fulfilment of the Ojoto traditional rites for the marriage.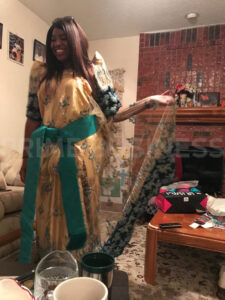 Nneka Uzoh's parents hail from Ire Village in Ojoto. She is the Senior Vice President of the US-based Aligned Climate Capital and Director of Energy Innovation at Elemental Excelerator, where she uses her unique skill set in connecting disparate data sets to tell a story and create inventive solutions to address issues.
Jeoffrey Kibuule recently disclosed his intention to tie the nuptial cord with Nneka Uzoh, daughter of Emeka Uzoh, Nigerian US-based serial investor severally recognised and documented by the United States for his seriial inventions in Science and Technology over a 40-year period.
With his passion for medicine and texhnology, Dr Kibuule while still in medical school at just age 23, developed Pocket Lab Values, a lab reference app that helps to increase the chances of accuracy in diagnoses.
Apple's newly-released Apple Watch Series 6 comes with a special feature — a blood oxygen saturation monitor. The new blood oxygen app enables users to monitor and measure the oxygen level of their blood-on-demand directly from the wrist. This provides users with insights into their general wellness.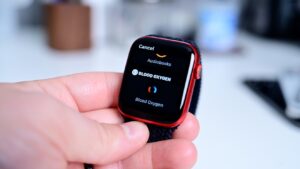 new feature is considered very timely considering that COVID-19 patients do have low blood oxygen levels.
A statement that Apple posted on its website reads: "During a blood oxygen measurement, the back crystal [under the wrist watch] shines red and green LEDs and infrared light onto your wrist.
"Photodiodes then measure the amount of light reflected back. Advanced algorithms use this data to calculate the colour of your blood. The colour determines your blood oxygen level — bright red blood has more oxygen, while dark red blood has less."