Real Madrid made a stunning comeback in the round of 16 thriller against Paris Saint-Germain on Wednesday night with a 3-1 win to advance to the quarterfinals 3-2 on aggregate.
Karim Benzema scored a memorable hat-trick in the second half in what is arguably the most entertaining Champions League clash in recent memory.
PSG had won the first leg 1-0 and held a 2-0 aggregate lead with 30 minutes left to play after the hero of the first leg and Real Madrid target Kylian Mbappe put the Paris billionaires ahead.
The match completely turned in the 61st minute when PSG goalkeeper Gianluigi Donnarumma misplaced a pass intended for Marquinhos. The errant pass was intercepted by Vinicius Junior in PSG's box and set up an easy goal for Karim Benzema.
The error from Donnarumma still left PSG with a 2-1 aggregate lead that only needed to be protected for 30 minutes. With Neymar, Lionel Messi, and Mbappe spearheading PSG's attack, Real's desperate last-ditch attack left them vulnerable to leak a goal on the counter. Instead, PSG capitulated under the weight of the moment, while Karim Benzema rose to the occasion.
Real needed 15 minutes to level the score. A probing through ball from Luka Modric to Vinicius put PSG's defense on their heels. Vinicius held up the attack and found Modric at the top of the box, who played Benzema in on goal. Benzema's strike deflected off of a diving Marquinhos and gave Donnarumma no chance to make a save.
PSG's complete collapse came a few kicks later. Off of the kickoff, PSG were disposed of at mid-field and allowed Vinicius to be played in on goal.
Marquinhos was able to gain position on Vinicius, but instead of clearing the ball, he attempted to play a pass. His errant pass went right in the path of a charging Karim Benzema, who slotted the ball past Donnarumma to give Real a 3-2 aggregate lead.
The complete collapse is reminiscent of PSG's debacle in the 2017 Champions League round of 16. PSG beat Barcelona 4-0 at home in the first leg, before losing 6-1 in the second leg. Neymar and Messi, current members of PSG, were on the Barcelona team that led the comeback.
Credibility and transparency is our DNA at Prime Business Africa'. We strongly believe in the role of media as a watchdog of the society that powerfully promotes accountability and transparency in government.
By contributing to Prime Business Africa, you are helping to sustain good journalism and making sure that it remains free to all.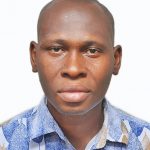 Izuchukwu Okosi is a Nigerian sports and entertainment journalist with two decades of experience in the media industry having begun his media journey in 2002 as an intern at Mundial Sports International (MSI) and Africa Independent Television (AIT), owners of Daar Communications Plc.
In October 2004, Okosi joined Complete Communications Limited, publishers of Complete Sports newspaper and Complete Football magazine as a reporter and later script writer for the Complete Sports studio.
He worked there for 13 years until October 2017.
Okosi also worked various times as Correspondent, Content creator and Editor at Sports Market International Magazine, Opera News, All Nigeria Soccer Media and Iconic Media Watch.
He also undertook freelance writing gigs for some local and international organizations.
Okosi is a member of the Actors Guild of Nigeria (AGN), Association of Movie Producers (AMP), Association of Voiceover Artistes of Nigeria (AVOA), Sports Writers Association of Nigeria (SWAN) and Nigeria Union of Journalists (NUJ).
He has been part of cast in some Nollywood movies and radio dramas including Blood Money 2, Scores To Settle, Dead End 2, Another Campus Tale and Battle Line.
Aside mainstream media and the entertainment industry, he has interests in scouting/unearthing of talents in the sports and creative sectors, exports business and property development.