South African comedian and TV show host, Trevor Noah, will be the host of the 2023 Grammy Awards, the third time he will be hosting one of the biggest music awards.
 He previously hosted the 2021 Grammys and the 2022 Grammys.
"I don't think it's normal to host it once, so I don't have a great frame of reference for this," he told Billboard, which first announced the news.
"It is thrilling. For me, it's a cheat code because I'm a fan of almost all the people who are there."
This comes after the award-winning 38-year-old South Africa native exited his gig of seven years as host of The Daily Show.
The 2023 Grammys are set to air live on February 5 from Los Angeles' Crypto Arena with a number of Nigerian and African entertainment media outlets gearing to have their correspondents in attendance at the glamorous event.
READ ALSO: Afrobeats Category Debuts In Grammy Awards
Noah will be reunited with some of his Daily Show writers to come up with material for his hosting duties.
Trevor told the Hollywood Reporter recently that their working relationship will continue.
"Some of us work on the Grammys together, some of us work on other shows that I'm producing,' he told the outlet.
"It's almost like that moment in soccer. As a soccer player, you'll play for your club and then you'll play for the national team and there was always a moment where a player would retire from the national team.
"They'd say, "I'm no longer going to play at the international level, but I'll still play for my club."
"And it's always sad because they won't be on the national team, but they're still playing and they're still playing with many of the players they know."
Several artistes of African descent have won awards at the Grammy awards in the past editions.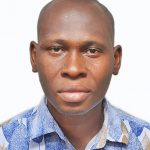 Izuchukwu Okosi is a Nigerian sports and entertainment journalist with two decades of experience in the media industry having begun his media journey in 2002 as an intern at Mundial Sports International (MSI) and Africa Independent Television (AIT), owners of Daar Communications Plc.
In October 2004, Okosi joined Complete Communications Limited, publishers of Complete Sports newspaper and Complete Football magazine as a reporter and later script writer for the Complete Sports studio.
He worked there for 13 years until October 2017.
Okosi also worked various times as Correspondent, Content creator and Editor at Sports Market International Magazine, Opera News, All Nigeria Soccer Media and Iconic Media Watch.
He also undertook freelance writing gigs for some local and international organizations.
Okosi is a member of the Actors Guild of Nigeria (AGN), Association of Movie Producers (AMP), Association of Voiceover Artistes of Nigeria (AVOA), Sports Writers Association of Nigeria (SWAN) and Nigeria Union of Journalists (NUJ).
He has been part of cast in some Nollywood movies and radio dramas including Blood Money 2, Scores To Settle, Dead End 2, Another Campus Tale and Battle Line.
Aside mainstream media and the entertainment industry, he has interests in scouting/unearthing of talents in the sports and creative sectors, exports business and property development.