President Bola Tinubu on Sunday emerged as the new chairman of the Authority of Heads of State and Government of the Economic Community of West African States (ECOWAS). With this, he becomes the second Nigerian president in four years to occupy the position. Former President Muhammadu Buhari was ECOWAS chairman between 2018 and 2019.
The office, which lasts for one year on a rotational basis, is not an executive one. Rather, it confers on the chairman a strategic role in conflict resolution and advocacy. No doubt, the West African sub region needs loads of conflict resolution strategies, because every country in the 15-member body has serious political and economic problems. While receiving handover documents in an acceptance speech, Tinubu himself acknowledged that peace and stability in West Africa were under threat.
The population of the 15 countries of West Africa stands at 432,834,418, with a GDP of $2.091 trillion, despite having Nigeria, Africa's largest economy. The seven main countries of Western Europe have a population of 198,092,431, with just three of them (UK, $2.44 trillion; Germany, $3.40 and France, $2.61) amassing a GDP of $8.45 trillion.   Tinubu has promised to get it right for ECOWAS, and this is a mammoth task.
READ ALSO: Tinubu Emerges ECOWAS Chairman
Mali is in the throes of an armed conflict, military coups and an expanding political violence that have caused a severe humanitarian disaster. Chad and Niger have been hotspots of armed violence and growing insurgency caused by Boko Haram and the Islamic State West Africa. In Senegal, a flourishing democracy, preceded by Africa's longest running conflict, is under threat with an equally long-running incumbent-opposition standoff between President Macky Sall and Ousmane Sonko. Sall has just renounced an undisguised third term ambition against constitutional term limits, which has caused street protests since 2021 and the deaths of over 40 people. Since 2020, Burkina Faso, Mali, Guinea Bissau and The Gambia have had either successful or foiled coups.
READ ALSO: Banks' Unfair Deal With Manufacturers
Sierra Leone, like Nigeria, just came off a bitterly contested and rejected presidential election results, with both countries embracing record inflation and vicious poverty. In 2022, Benin and Togo had their own fair share of armed violence, which was a spillover of insurgencies from neighbouring countries, where jihadists and armed groups operate. Even the otherwise stable Ghana needed a $3 billion loan from the IMF to deal with the worst inflation in 21 years. Ghana inflation struck 40% in 2022, with the president, Nana Akufo-Addo, warning that West Africa may soon be engulfed with violence.
Rise Of Private Armies
One of the new sources of violence is the rise in number of private armies as experienced in Mali and other countries with ties to Russia such as Burkina Faso. Russia's new incursions into Africa have revived the Cold War era feelings and the attendant proxy wars and tensions since 2016. The sub region is also battling dire cases of human rights abuses, with women and children in need of urgent help. High maternal mortality, underrepresentation of women in politics, domestic and gender-based violence (GBV) plague West Africa, with over 40% of women as victims of GBV.
Nigeria is currently battling one of its worst experiences in ethnic, communal and religious strife. The UNDP reports that since 2009, insurgency has claimed the lives of almost 350,000 people in north-eastern Nigeria alone. Within the same period, over 75000 lives were lost to religious violence, according to a non-governmental organization, Intersociety.
Over 100 people have been killed in violence since Tinubu's one month in office. Critics have since alleged that he has yet to make important comments about the smooth transition of violence and killings from the Buhari era to his own presidency. The manner of elections and selections of the officers of the 10th National Assembly also led to strong criticisms. Tinubu was seen to have had a strong influence in the elections of the officials, (e.g. the senate president and House speaker) which made it look much like a selection process.
There have been public outcries since last week against a bill in the House of Representatives, which seeks to bring all non-governmental and civil society organisations under the direct control and influence of the federal government. The bill was dropped in 2017 after widespread attacks. Critics say that the bill, if a law, would give government extraordinary powers to control the formation, policies, finances and conducts of civil society groups (including churches and mosques), effectively limiting basic freedoms, which is the bedrock of democracy.
More home-made charity needed
Nigeria's inflation has gone to a tragic 22%. Unemployment is at 33%, and nearly 65% or 130 million Nigerians live in abject poverty of less than $1.9 a day. The country was among five other West African countries submerged in 2022 by deadly floods powered by climate change. The country now needs ambitious plans to tackle climate change as rain patterns and other risk factors such as deforestation continue to worsen. The floods destroyed over 2000 homes, and caused the deaths of over 600 people, with 1.3 million displaced. Large swaths of farmlands were also submerged in Nigeria and Chad, causing serious food shortages, which were made worse by the Ukraine-Russia war.
Indeed, Tinubu's new position is an opportunity to provide leadership. For him to prove that the ECOWAS chairmanship is not merely a publicity stunt and a scratch at legitimacy, he must seize the occasion to lead West Africa in the right direction, beginning from Nigeria.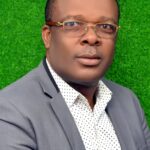 Dr. Marcel Mbamalu is a communication scholar, journalist and entrepreneur. He holds a Ph.D in Mass Communication from the University of Nigeria, Nsukka and is the Chief Executive Officer Newstide Publications, the publishers of Prime Business Africa.
A seasoned journalist, he horned his journalism skills at The Guardian Newspaper, rising to the position of News Editor at the flagship of the Nigerian press. He has garnered multidisciplinary experience in marketing communication, public relations and media research, helping clients to deliver bespoke campaigns within Nigeria and across Africa.
He has built an expansive network in the media and has served as a media trainer for World Health Organisation (WHO) at various times in Northeast Nigeria. He has attended numerous media trainings, including the Bloomberg Financial Journalism Training and Reuters/AfDB training on Effective Coverage of Infrastructural Development of Africa.
A versatile media expert, he won the Jefferson Fellowship in 2023 as the sole Africa representative on the program. Dr Mbamalu was part of a global media team that covered the 2020 United State's Presidential election. As Africa's sole representative in the 2023 Jefferson Fellowships, Dr Mbamalu was selected to tour the United States and Asia (Japan and Hong Kong) as part of a 12-man global team of journalists on a travel grant to report on inclusion, income gaps and migration issues between the US and Asia.