National Spokesman of the Labour Party, Tanko Yinusa, has stated that the administration of President Bola Ahmed Tinubu has made what he called "catastrophic mistakes" with their policies ahead of Nigeria's independence day anniversary.
Nigeria will be marking 63 years of its independence from British rule and this year's celebration is the first under the leadership of the Tinubu administration.
Responding to a question by Arise News on Friday, Dr Yinusa, who also spoke on the Imo State politics warned that Nigerians are being taken for granted whose yearnings for a better governance through the Labour Party was not fulfilled.
"With the issue of this government coming to October 1 (Independence day), this government is suffering from the issue of legitimacy and they are making catastrophic mistakes (in policies). It shows that they are ill-prepared.
"We have a President that we are challenging for his legitimacy. Even as we speak, our president is pleading and begging that his (academic) result which is supposed to be open, should not be disclosed, and I find it very demeaning to Nigerians.
Speaking on whether the verdict of the Election Petition Tribunal that restated Tinubu's victory in the February 25 presidential election will dampen the spirit of the Labour Party supporters, Yinusa believes that it will not be the case.
"With regards to the question you asked about the spirit being dampened, not at all.
"What the judgement or ruling has done is that it has 'exhumed' the inner mind of the Nigerian youth. There is a danger looming ahead because majority of the ruling has been seen to be one-sided because of the interest of those in position of power.
"My fear is that we cannot to legalise illegality deceitfully with a level of disdain," Yinusa stressed.
The Tinubu administration has made far-reaching decisions since its assumption of office on May 29 this year but the issue of fuel subsidy and the exchange rate has continued to dominate public discourse.
Support Investigative Journalism and Mentorship
Courageous Journalism of Truth,Transparency and Development is in the DNA of Prime Business Africa; By donating as little as N1000 or $1 today, you are helping to keep credible journalism and life-changing information free for all.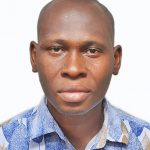 Izuchukwu Okosi is a Nigerian sports and entertainment journalist with two decades of experience in the media industry having begun his media journey in 2002 as an intern at Mundial Sports International (MSI) and Africa Independent Television (AIT), owners of Daar Communications Plc.
In October 2004, Okosi joined Complete Communications Limited, publishers of Complete Sports newspaper and Complete Football magazine as a reporter and later script writer for the Complete Sports studio.
He worked there for 13 years until October 2017.
Okosi also worked various times as Correspondent, Content creator and Editor at Sports Market International Magazine, Opera News, All Nigeria Soccer Media and Iconic Media Watch.
He also undertook freelance writing gigs for some local and international organizations.
Okosi is a member of the Actors Guild of Nigeria (AGN), Association of Movie Producers (AMP), Association of Voiceover Artistes of Nigeria (AVOA), Sports Writers Association of Nigeria (SWAN) and Nigeria Union of Journalists (NUJ).
He has been part of cast in some Nollywood movies and radio dramas including Blood Money 2, Scores To Settle, Dead End 2, Another Campus Tale and Battle Line.
Aside mainstream media and the entertainment industry, he has interests in scouting/unearthing of talents in the sports and creative sectors, exports business and property development.