By Dr. Obinna Ebirim, Senior Advocacy Officer at Niyel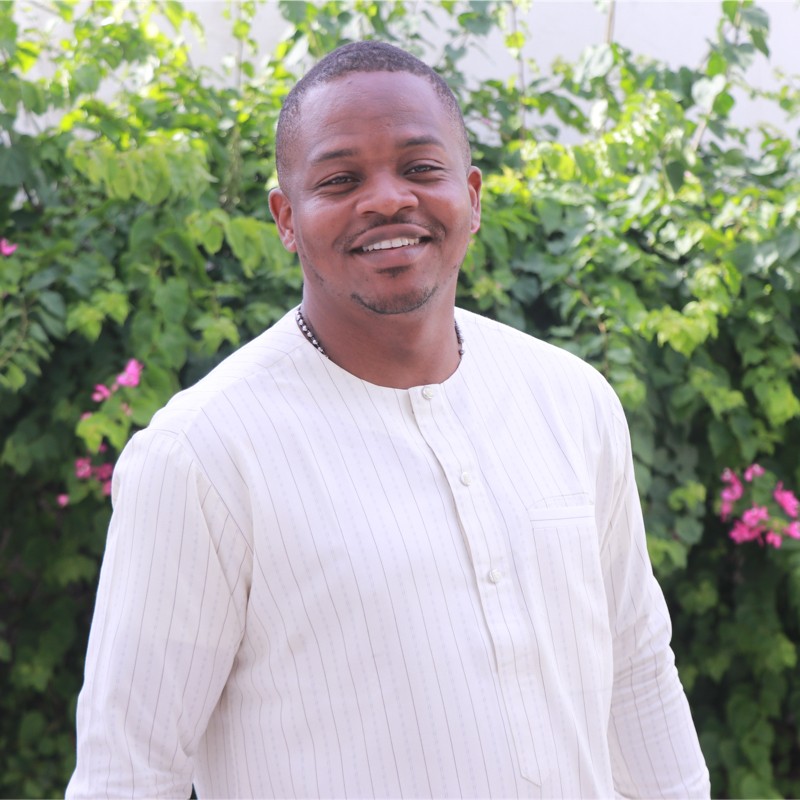 DAKAR, Senegal, 24 April 2023 -/African Media Agency (AMA)/- A world where everyone, everywhere, at every age, fully benefits from vaccines for good health and well-being.This is the Immunisation Agenda 2030 (IA2030) vision over the next decade (2021 – 2030). IA2030 positions immunisation as an integral asset, and investment in the future for the enjoyment of the best achievable physical, social and mental well-being, to create a healthier, safer and more prosperous world.
The WHO-UNICEF Estimates of National Immunisation Coverage (WUENIC) was the first to reflect the recent major global disruptions to vaccinations due to COVID-19 and other factors. The statistics were reflective of the lack of confidence in vaccines that played out through misinformation, vaccine hesitancy and a general distrust of vaccination exercises. In 2021, the number of children worldwide who missed routine immunisation increased by 2 million compared to the previous year, and a staggering 6 million more children who missed out on routine immunisation in 2019. The data collected by the World Health Organization (WHO) in Africa also showed a decline in immunisation coverage rates for various essential vaccinations between 2019 and 2020, with rates falling below the target of vaccination coverage set at both the African regional and global levels.
Building confidence in vaccines in Africa is an essential step in the process. It requires a multifaceted approach that involves not only providing accurate information, involving communities and influencers, as well as fostering partnerships but also strengthening healthcare systems and supply chains. At Niyel, we are taking active steps to increase education and drive awareness through empowered influencers and CSOs – ultimately positively impacting vaccination rates, protecting people against preventable diseases, and saving lives.
The risks of not catching up
The IA2030 provides a sustainable strategic framework to inspire and align the activities of stakeholders within the communities, nationally, regionally and globally, as well as a vision that ensures that the benefits of vaccines extend to everyone everywhere.
The benefits of vaccines are enormous, including health and non-health benefits. Vaccines save lives by preventing diseases and deaths in individuals and disease outbreaks in communities. These diseases also result in negative educational, economic and social consequences for individuals, families and communities.
The recent repercussions include diphtheria, cholera and measles outbreaks across various African countries; deepening a critical need to work towards raising demand for vaccines, ensuring adequate supplies (including supporting local and regional vaccine manufacturing) and strengthening primary healthcare to deliver immunisation programs.
Overcoming Obstacles to Catch Up
Building confidence in vaccines is critical to increasing vaccination rates and ensuring people are protected against diseases. However, vaccine hesitancy and misinformation have been significant challenges that have led to low vaccination rates and the resurgence of preventable diseases. Through the Safe and Secure: Achieving Immunity Together campaign (previously known as Power Up Health and Immunisation), Niyel is working to build confidence at every level. Our aim is to:
Provide accurate information: This includes information about the safety and efficacy of vaccines, as well as the benefits of vaccination. By engaging governments, civil society organisations and healthcare actors, we execute campaigns and media activations that emphasise the importance of vaccination and address common misconceptions about vaccines in a relatable manner.
Involve influencers and communities: Engaging communities in the decision-making process is essential. To build confidence, community leaders, the traditional and new media, and other influential individuals need to be involved in promoting immunisation and dispelling myths and misconceptions. Community-based health workers also play a critical role in promoting vaccination and addressing concerns. The data collated from the various engagements have informed subsequent activities around the issues and nuanced them to each community and region.
Foster partnerships: Building partnerships between governments, health organisations, civil society organisations, and other stakeholders helps to deploy solutions at scale. By working together, stakeholders can develop comprehensive immunisation strategies and ensure that vaccines are delivered to those who need them, and on schedule.
At the core of our ethos at Niyel, we care about the well-being of Africa, Africans, and the world. We remain committed to encouraging people to get involved in changing the negative prevailing African narrative, including the misinformation about vaccines in Africa, by providing the right tools to understand, influence and change harmful practices, and policies.
For more information, visit www.niyel.net or Niyel on Facebook and Instagram for regular updates.
Distributed by African Media Agencyon behalf of Niyel.
About Niyel
Founded in 2008, Niyel is an international advocacy and campaigning firm based in Dakar, Senegal. It works to promote public policies that are conducive to the development of all people, and to influence practices to ensure that as citizens, individuals, and communities, we understand the social, political, and cultural issues that affect our daily lives.
Media Contact
Anne Letissia Konan
letissia@africanmediaagency.com
Source : African Media Agency (AMA)