In 2017, a physician of Nigerian origin, Dr. Oluyinka Olutoye, achieved a rare surgical feat when he successfully operated on an unborn baby in a Texas hospital. The paediatric surgeon led a medical team that successfully extracted the foetus from the mother's womb to remove a tumour. After the surgery, they restored the foetus to the mother's womb. The mother's pregnancy continued and she delivered the baby after 36 weeks. The talented doctor has been celebrated globally for his unique achievement. Dr. Olutoye received his medical degree at Ife in 1988 but has since relocated to the United States where he has received further training and has been practicing with cutting-edge technology.
Across the world, Nigerians are using modern technology to do great things in their various fields – in medicine; banking; engineering; aviation; law; business and many others. Although many of these high-achieving Nigerians obtained their first degrees in-country, their subsequent exposure to foreign education and sophisticated technology overseas account for the feats they have recorded in their careers. In addition to Dr. Olutoye, many other Nigerian physicians in the US like Elvis Peterside, professor of Neonatology at the University of Pennsylvania and Dr. Walter Udoeyop, a specialist in internal medicine, in Tennessee and Dr. Joshua Odumah, another internal medicine specialist in London, are making us proud.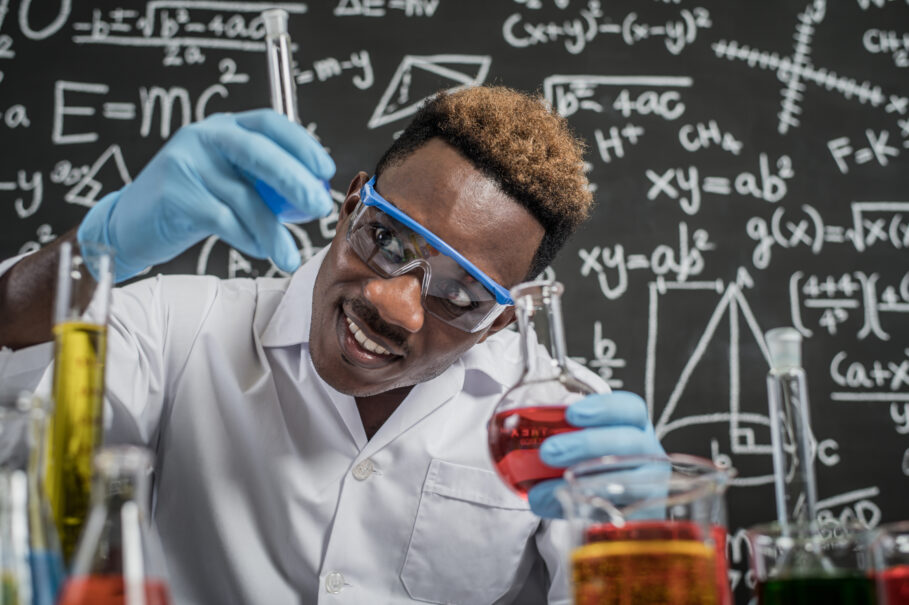 In business; banking; law and even sports, Nigerians are playing in the big league on the international stage. I will mention a few. Adebayo Ogunlesi, a native of Sagamu, Ogun State, is an investment banker who owns five airports in the UK, three of which he bought within six years. He is currently the Chairman and Managing Partner at the private equity firm, Global Infrastructure Partners (GIP), New York – a company that manages a portfolio of combined annual revenue of over $46 billion and investments of $51 billion for its investors. Adebayo Adeleke is a seasoned U.S. Army veteran and creator of the Unfettered podcast, a platform that captures the various achievements of other Nigerians. Funmi Badejo is one of the attorneys selected for the White House Counsel's Office by President Joe Biden. Esther Agbaje is a successful attorney who recently defeated a strong opponent to become a member of the Minnesota House of Representatives. Chinyelu Onwurah is a member of the UK's Labour Party who served as a shadow minister for Industrial Policy between 2016 and 2010.
There are thousands of other Nigerians excelling in various fields overseas, including over 800 of them working at senior levels in the major tech companies – Meta; Google; Alphabet; Amazon and others – across the globe. The common denominator among them all is that they studied in foreign countries; and herein lies the major problem of Nigerian universities. The inability of our universities to produce global high flyers who can compete on the world stage is a major challenge militating against our advancement.
In an earlier piece, I analyzed the various problems plaguing our tertiary institutions and explained what the government and private sectors can do to help. I should add here that the absence of technological infrastructure; antiquated curriculum and absence of collaborations with renowned foreign universities and research centres for the training of faculty members and internships for students are some of the major reasons preventing our universities from producing global achievers. While foreign students are taught by very good professors and are exposed to the best laboratories; engineering equipment; tools; modern medical science; libraries; books and journals, Nigerian students are still grappling with poorly equipped and staffed institutions. Undoubtedly, graduates of Nigerian institutions are therefore at a disadvantage to their contemporaries who study abroad, and in this knowledge-based global economy, that is a major handicap.
Let me acknowledge, however, that there are a few Nigerian global icons who have emerged from our universities and they are excelling at the top of their chosen fields. I acknowledge their expertise, industry and excellence. I will focus on a few of them at a later date. But suffice it to state that a university system that graduates over 100,000 people every year, should produce more than a handful stars. We therefore have to invest more in cutting-edge technological infrastructure in our universities, revamp our curriculum and expose our lecturers and students through fellowships and internships to training overseas. We need a university system that has well-developed linkage programmes with the Ivy League overseas. Our graduates ought not be job seekers, but job creators. We need their expertise to manage our healthcare; education; agriculture; banking and other important sectors of the economy.
This piece is not in any way meant to denigrate our universities, of which I am a proud product. I am grateful to my professors and the education they gave me. But the point in this piece is that a lot has happened since I left university. While Nigerians are breaking barriers in technology; academia; business and entertainment overseas because of foreign training and exposure they've received, we need to see graduates of our universities replicate similar performances back home. In this increasingly competitive and knowledge economy, the unskilled will most likely fall by the wayside.
Credibility and transparency is our DNA at Prime Business Africa'. We strongly believe in the role of media as a watchdog of the society that powerfully promotes accountability and transparency in government.
By contributing to Prime Business Africa, you are helping to sustain good journalism and making sure that it remains free to all.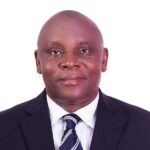 ETIM ETIM is a journalist, banker and author. He has been a member of the Editorial Board of The Guardian, a Regional Manager in Access Bank and is currently a Columnist in Prime Business Africa, The Cable and Businessday newspapers.
He is also the Chief Executive of Stein Meyer Communications, a major media consultancy and the author of the best-selling book, "Akwa Ibom Heroes: Inside Story of the Fight for Abrogation of Onshore-Offshore Oil Dichotomy" and co-author of another book, "Osinbajo Strides: Defining Moments of an Innovative Leader".