CEO/MD of Sparkles Events, Chief Mrs Amaka Ezechiedo, has pledged to empower five diligent and hard working youths of Ojoto, a town in Idemili South Local Government Area of Anambra State.
Chief Mrs Ezechiedo, a popular event manager in the state, made the promise during the Ojoto Akanasato Youth Conference.
The conference tagged, "Role of youths in leadership and politics", held at the Afor Hall, Ojoto, was to enlighten youths of the town on principles of good leadership for effective development.
Mrs Ezechiedo said she would support serious-minded youths operating businesses that need assistance to scale up.
Explaining her motive behind the proposed empowerment, the entrepreneur said young people are vibrant and have energy and talents that need to be developed and channelled to positive ventures for the benefit of society.
She stressed the need for youths to shun the act of indulging in illicit drugs, cultism and thuggery, noting that they are vices that predispose them to other higher vices that end up wasting their lives.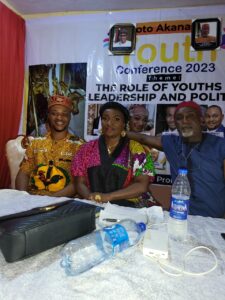 Speaking during the event, the traditional ruler of the town, His Royal Highness (HRH), Igwe Gerald Obunadike Mbamalu, represented by Chief Romeo Anyisia, commended youths for organising the event which turned out to be a "remarkable one."
Support Investigative Journalism and Mentorship
Courageous Journalism of Truth,Transparency and Development is in the DNA of Prime Business Africa; By donating as little as N1000 or $1 today, you are helping to keep credible journalism and life-changing information free for all.