Some residents of Sokoto believed to be Muslims on Saturday evening destroyed a Catholic church believed to be shepherded by Rev Father Matthew Kukah and a building of the Evangelical Church Winning All, ECWA ostensibly due to the arrests of those suspected to be behind the death of Deborah Samuel for allegedly 'insulting' prophet Mohammed.
Reverend Kukah who was said to have been rescued by the church members at the time of the attack is out of town
Meanwhile, the Sokoto State Governor, Aminu Tambuwal, has imposed a 24-hour curfew to curtail the riot.
The late Deborah condemned the use of the group Whatsapp platform meant for academic purpose by the students of Shehu Shagari College of Education in place of religious posts.
The school was consequently closed down and a 24-hpur curfew imposed by the state Governor, Aminu Tambawal and the barbaric act condemned by the world at large including the British Government.
Support Investigative Journalism and Mentorship
Courageous Journalism of Truth,Transparency and Development is in the DNA of Prime Business Africa; By donating as little as N1000 or $1 today, you are helping to keep credible journalism and life-changing information free for all.

Credibility and transparency is our DNA at Prime Business Africa'. We strongly believe in the role of media as a watchdog of the society that powerfully promotes accountability and transparency in government.
By contributing to Prime Business Africa, you are helping to sustain good journalism and making sure that it remains free to all.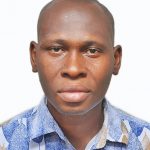 Izuchukwu Okosi is a Nigerian sports and entertainment journalist with two decades of experience in the media industry having begun his media journey in 2002 as an intern at Mundial Sports International (MSI) and Africa Independent Television (AIT), owners of Daar Communications Plc.
In October 2004, Okosi joined Complete Communications Limited, publishers of Complete Sports newspaper and Complete Football magazine as a reporter and later script writer for the Complete Sports studio.
He worked there for 13 years until October 2017.
Okosi also worked various times as Correspondent, Content creator and Editor at Sports Market International Magazine, Opera News, All Nigeria Soccer Media and Iconic Media Watch.
He also undertook freelance writing gigs for some local and international organizations.
Okosi is a member of the Actors Guild of Nigeria (AGN), Association of Movie Producers (AMP), Association of Voiceover Artistes of Nigeria (AVOA), Sports Writers Association of Nigeria (SWAN) and Nigeria Union of Journalists (NUJ).
He has been part of cast in some Nollywood movies and radio dramas including Blood Money 2, Scores To Settle, Dead End 2, Another Campus Tale and Battle Line.
Aside mainstream media and the entertainment industry, he has interests in scouting/unearthing of talents in the sports and creative sectors, exports business and property development.