By Elijah Akuma and Caleb Ifeanyi Onah
Roads and markets in Enugu State were deserted on Monday, 21 August 2023 as residents ignored the directives of the state governor to open businesses on Mondays, apparently in fear of being attacked by non-state actors, reports Prime Business Africa.
The sit-at-home order in the South East has gradually become a norm that even the governor himself is finding it difficult to change.
Governor Peter Mbah had upon assumption of office, passed an executive order, banning Monday's sit-at-home being enforced by a faction of the Indigenous People of Biafra (IPOB) across Southeast states in protest against the continued detention of the IPOB leader, Mazi Nnamdi Kanu.
The Enugu Governor's sit-at-home ban had subsequently met stiff resistance as residents, for fear of being attacked, refused to open businesses Mondays, a situation that led to the locking of traders' shops by the state government in the capital city last month.
Prime Business Africa correspondents went around on Monday to monitor the level of compliance by the residents in Nsukka and Enugu metropolis.
Aziba Celestine, a rice dealer in Nsukka town expressed sadness about the unnecessary hardship people face in the South East as a result of sit-at-home, adding that it has led to huge economic losses since it started.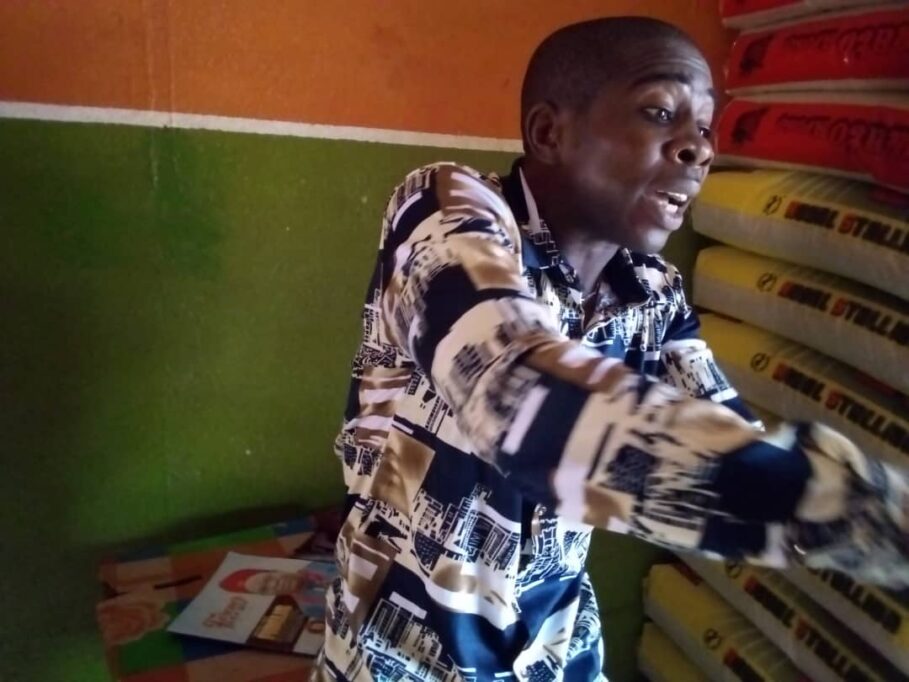 In his words: "The lockdown has killed many businesses and we are contributors to this menace."
He, therefore, called on all aggrieved parties to embrace dialogue and help to relieve this untold hardship in the South East.
Chioma Ugwu, a cloth seller in Nsukka lamented about how the sit-at-home order has affected her business.
On why people are not still opening their shops on Mondays despite the governor's order, Mrs Ugwu said: "People are afraid of the unknown gunmen; the governor has given the order for people to open their businesses, but there are no security operatives anywhere to protect them."
She enjoined the government to do something about the situation so as to help ameliorate the rate of sufferings people face as a result of the sit-at-home order.
Bike riders were not left out, as they complained about the adverse effect of the sit-at-home order in Nsukka and how it has affected their business.
Another okada rider, Ogbu Kenneth, however, praised the governor for his action, saying it is a laudable effort towards protecting lives and property and restoring economic activities on Mondays.
He claimed that the governor has security operatives everywhere but advised that the government should extend their efforts to Churches by urging clergymen to encourage their members to start opening their businesses on Mondays and as well beef up the security network.
Enugu Timber  Site Closed
Prime Business Africa also observed that shops at the Timber site in Enugu were also closed.
Speaking to Prime Business Africa correspondent in an interview, Miss Ogochukwu Edeh, a tailor whose shop is located at the site, said the directive by the government is a wrong move.
Miss Edeh said: "The sit-at-home has been on for a while, and using force to compel people to stop won't work. It will take a gradual process for people to comply."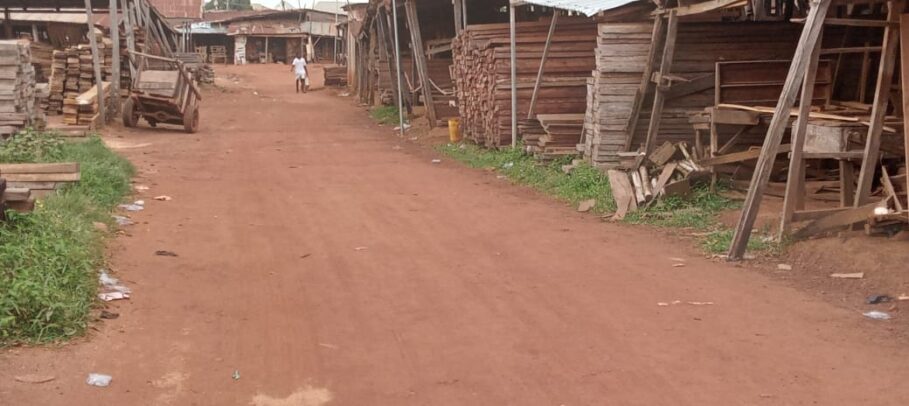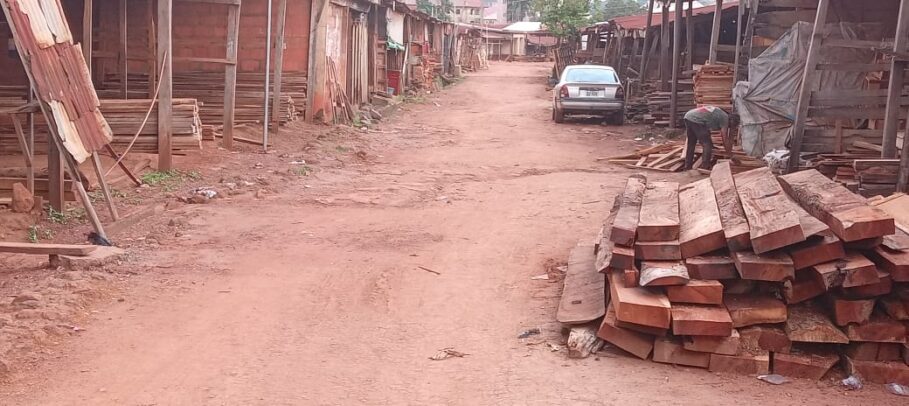 When asked if the release of Mazi Nnamdi Kanu will help stop the sit-at-home she responded in affirmation.
She said that the sit-at-home has taken a great toll on her ability to deliver optimally to the demands of her clients.
In an interview with another shop owner and carpenter at the site, Mr Chigozie, he said: "The governor should, first of all, understand the root cause of the challenge before taking steps."
He advised that the proper step to take by the governor should be to work towards convening a meeting of all southeast states governors with the president of the nation, to intimate him of the need for the Federal Government to release Nnamdi Kanu.
The artisan claimed that the sit-at-home no longer affects him as he has over time, adjusted and adapted to the situation.
He added that many, unlike him, do not come out on Mondays due to either their loyalty and respect for the Biafran cause or the fear of being attacked by unknown gunmen.
An artisan, Mr Chinedu, who also spoke to Prime Business Africa, said he comes out because of the responsibility to feed his children and the necessity to survive at all costs.
He observed that Igbo marginalisation and tribal discrimination have played a big role in the recent state of things in Enugu and the entire Southeast. "There should be equal rights and justice," he added.
Like others, he advised the Enugu governor to liaise with the presidency for the release of MNK for peace to reign in the South East.
A resident who pleaded anonymity also affirmed that the release of Nnamdi Kanu will restore peace in the South East.
A grocery shop owner, who didn't want to be named, said people have gotten used to the sit-at-home and can hardly stop it.
"They have gotten used to it and they love it. They add it to their days of rest.
"Majority do not come out due to fear and I believe the governor's action is what he thinks is best."
She, however, believes that the release of Nnamdi Kanu might not really stop the sit-at-home but that granting his request for an independent state of Biafra will.
Steve, a security operative with the Anti-cult Unit in Nsukka opined that it is quite understandable that people still fear coming out on Mondays. He said: "Well, people are still afraid; they have families too and would not want to endanger them since no one knows when the bandits will strike."
He enjoined citizens to be civil and cooperate with security agencies by giving relevant information that will aid their service.
He further lamented that the level of mobilisation of security operatives is poor as the current workforce is not sufficient to withstand the well-equipped unknown gunmen they combat.