Colombian music sensation, Shakira set social media alight late Thursday night with the release of her latest hit song, in which she took a, sly dig at her ex-partner Gerard Pique, the retired Barcelona defender.
The song BZRP Music Session #53 was listened to 34 million times and generated an avalanche of comments.
The 45-year-old music star whose relationship with former Manchester United star, Pique, began in 2010 during the World Cup in South Africa where she performed in the opening ceremony (and theme song) took no prisoners as she launched into a tirade against her former partner, 35, even taking a pop at his 23-year-old new girlfriend, Clara Chia.
"Lots of gym work, but work your mind as well," she sings.
"You swapped a Ferrari for a (Renault) Twingo, a Rolex for a Casio," she continues.
"I wouldn't go back to you, even if you cried or begged me… I was out of your league and that's why you are with someone like you."
READ ALSO: Shakira's Fans Boo Pique At Barcelona's 'El Clasico' Friendly Against Real Madrid 
The track's release was accompanied by a publicity campaign that included an airplane flying over the Argentine seaside resort Mar de Plata, dragging a banner containing a line from the song: "A she-wolf like me is not for someone like you."
There were a deluge of reactions to the song when it began trending on social media, where Shakira has tens of millions of followers.
It is the third song she has dedicated to the couple's separation, which was announced in June 2022.
The couple was together for more than a decade and have two sons: Milan, nine, and Sasha, seven.
They never married and Shakira did not share her estimated US$300 million (S$397 million) fortune with Pique.
He retired in November after a glory-laden 18-year football career, earning enough to invest in several multi-million euro business projects.
Shakira had wanted to resettle with her two children in Miami but has been ordered to stand trial in Spain for tax fraud.
Prosecutors have requested an eight-year sentence and fine of 24 million euros (S$34 million) for evading 14.5 million euros worth of taxes between 2012 and 2014.
Pique was himself convicted of tax fraud in 2016 and later ordered to pay the tax office 2.1 million euros.
"You left me with the press at the door and a debt to the treasury, you thought you hurt me and you made me tougher, women don't cry any more, they bill," sang Shakira, who denies all the allegations against her.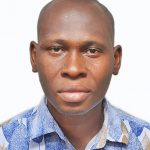 Izuchukwu Okosi is a Nigerian sports and entertainment journalist with two decades of experience in the media industry having begun his media journey in 2002 as an intern at Mundial Sports International (MSI) and Africa Independent Television (AIT), owners of Daar Communications Plc.
In October 2004, Okosi joined Complete Communications Limited, publishers of Complete Sports newspaper and Complete Football magazine as a reporter and later script writer for the Complete Sports studio.
He worked there for 13 years until October 2017.
Okosi also worked various times as Correspondent, Content creator and Editor at Sports Market International Magazine, Opera News, All Nigeria Soccer Media and Iconic Media Watch.
He also undertook freelance writing gigs for some local and international organizations.
Okosi is a member of the Actors Guild of Nigeria (AGN), Association of Movie Producers (AMP), Association of Voiceover Artistes of Nigeria (AVOA), Sports Writers Association of Nigeria (SWAN) and Nigeria Union of Journalists (NUJ).
He has been part of cast in some Nollywood movies and radio dramas including Blood Money 2, Scores To Settle, Dead End 2, Another Campus Tale and Battle Line.
Aside mainstream media and the entertainment industry, he has interests in scouting/unearthing of talents in the sports and creative sectors, exports business and property development.