The Football Transfer window is called the Crazy season for a reason and Saudi Arabia football clubs, flushed with enormous financial resources, are conducting eyewatering transfers that raises more questions about their motives.
Deals hitherto not expected to ever materialize could happen either for the good or otherwise of a player, coach and team(s).
There have been a few leagues around the world – not in Europe – that have flattered to deceive with a couple of player signings who are mostly considered to be in the twilight of their careers.
The league in Japan welcomed Barcelona great, Andreas Iniesta, his partner in the midfield pivot whilst at the Blaugrana and current coach of Barcelona, Xavi Hernandez had a stint in Doha.
Santi Cazorla also took his supreme talent to Doha before his recent signing for boyhood Spanish club, Real Oviedo for FREE.
Before all these forays into the middle east, the China Super League threatened to be one the new mecca of football stars.
Stars like Oscar (Brazil) and Obafemi Martins (Nigeria) to name but a few went for the huge money on offer and made a kill.
In fact some football faithful lambasted Oscar for making the move to China when he was still at the peak of his career at Chelsea.
However Oscar was quick to point out that the biggest trophy he would win as a player was to take care of his family and not someday tell his children why he refused to embrace riches for a piece of silverware.
Now, the Saudi Pro League has became the haven since the signing of Cristiano Ronaldo. Many global superstars of the game are being attracted by the clubs who are financed by the Saudi's Public Investment Fund.
In just over three months, the number of players (and the qualities) that has ditched European football for the big bags has been staggering.
Al Ittihad have vowed to return for Mohamed Salah in the coming transfer windows after their £150m offer for the Egyptian was turned down by Liverpool.
A couple of heavyweight boxing fights have been held in Riyadh and Jeddah while Formula 1 races have also taken place in the Gulf.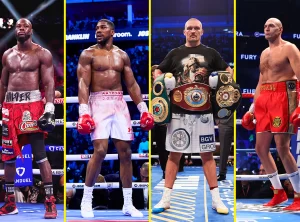 The Amnesty International has called the efforts by the Saudi Arabian government to make the country a tourist destination for Sports athletes as a 'Sports Washing' in order to turn away the eyes of the world in their human rights infringements.
An overwiew of the Amnesty International's report in Saudi Arabia read in part:
"Thousands of residents were subjected to forced evictions in the coastal city of Jeddah.
"Migrant workers continued to be abused and exploited under the sponsorship system and thousands were arbitrarily detained in inhumane conditions, tortured and otherwise ill-treated, and involuntarily returned to their home country as part of a nationwide crackdown on undocumented migrants."
On 6 November 2022, in the capital Riyadh, Saudi Arabia and the European Union (EU) held their second human rights dialogue that centered on human rights violations.
The EU raised concerns regarding the steep increase in executions as well as issues related to freedom of assembly and association and the use of travel bans.
The Saudi Arabia-led coalition in the long-running armed conflict in Yemen continued to be implicated in war crimes and other serious violations of international law.
With the underlying issues that clearly define the apparent lack of respect for the rule of law and horrifying tales of immigrants in Saudi Arabia, sports is clearly considered by the human rights watch as a bait to lure the rest of the world into accepting the turn of events as a thing of the past or the new norm for wealthy nations on how they relate with migrants.
The general idea of bringing the best sporting talents over to the Gulf is considered as a enlightenment campaign as the country hopes to host the FIFA World Cup in a few years time.
Perhaps beyond trying to achieve sporting excellence and showing that spending stupendous amounts of money on athletes is not a big issue is the need to actively be part of the wider efforts to bring political stability and enhancement of economic development especially in the third world countries.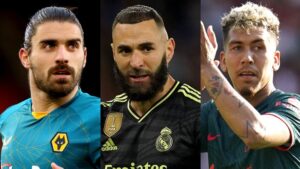 Saudi Arabia could invest in areas like technology, which will be benefitial to a large number of workforce that suffered degrading worklife.
Dateline on deals done by Saudi Arabian clubs
June 6 — Karim Benzema, FW: Real Madrid to Al Ittihad (Free transfer
June 21 — N'Golo Kante, MF: Chelsea to Al Ittihad (Free transfer)
June 24 — Ruben Neves, MF: Wolverhampton Wanderers to Al Hilal (€55m, $60m)
June 25 — Kalidou Koulibaly, DF: Chelsea to Al Hilal (£17m, $21.61m)
June 28 — Edouard Mendy, GK: Chelsea to Al Ahli (£16m, $21m)
July 3 — Steven Gerrard, coach, to Al Ettifaq
July 3 — Marcelo Brozovic, MF: Inter Milan to Al Nassr (€18m, $20m)
July 3 — Jota, FW: Celtic to Al Ittihad (£25m, $31.7m)
July 4 — Roberto Firmino, FW: Liverpool to Al Ahli (Free transfer
July 12 — Sergej Milinkovic-Savic, MF: Lazio to Al Hilal (€40m, $44m)
July 18 — Seko Fofana, MF: Lens to Al Nassr (€25m, $28m)
July 23 — Alex Telles, DF: Manchester United to Al Nassr (€4m, $4.4m)
July 26 — Malcom, FW: Zenit St Petersburg to Al Hilal (€60m, $66m)
July 28 — Riyad Mahrez, FW: Manchester City to Al Ahli (€35m, $39m)
July 30 — Allan Saint-Maximin, FW: Newcastle United to Al Ahli (undisclosed fee)
July 31 — Fabinho, MF: Liverpool to Al Ittihad (£40m, $51.33m)
Aug. 1 — Sadio Mane, FW: Bayern Munich to Al Nassr (£24m, $30m)
Aug. 9 — Franck Kessie, DF: Barcelona to Al Ahli (€12m, $13m)
Aug. 15 Neymar, FW: PSG to Al Hilal (€90m, $98.6m)
Aug. 17 — Yassine Bounou, GK: Sevilla to Al Hilal (€21m, $22.8m)
Aug. 19 — Aleksandar Mitrovic, FW: Fulham to Al Hilal (£46m, $58.6m)
Aug. 23 — Otavio, MF: Porto to Al Nassr (€60m, $65m)
Aug. 21 – Gabri Veiga, FW: Celta Vigo to Al Ahli (€40m)
Deals currently being disccused with European clubs
Paul Pogba, MF: Juventus to Al Ahli
Mohamed Salah, MF: Liverpool to Al Ittihad
Rejected deals (Saudi Arabian offers turned down by players, coaches)
Hakim Ziyech, MF: Chelsea to Al Nassr
Saul, MF: Atletico Madrid to Al Nassr
Kylian Mbappe, FW: PSG to Al Hilal
Lionel Messi, FW: PSG to Al Hilal
Romelu Lukaku, FW: Chelsea to Al Hilal
Jose Mourinho, coach: AS Roma to Al Ahli
Son Heung-Min, FW: Tottenham Hotspur to Al Ittihad
Luka Modric, MF: Real Madrid to Al Hilal
Jamie Vardy, FW: Leicester City to Al Khaleej
Pedro, FW: Flamengo to Al Hilal
Wilfried Zaha, FW: Crystal Palace to Al Nassr
Marco Silva, coach: Fulham to Al Ahli
Support Investigative Journalism and Mentorship
Courageous Journalism of Truth,Transparency and Development is in the DNA of Prime Business Africa; By donating as little as N1000 or $1 today, you are helping to keep credible journalism and life-changing information free for all.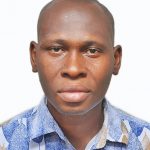 Izuchukwu Okosi is a Nigerian sports and entertainment journalist with two decades of experience in the media industry having begun his media journey in 2002 as an intern at Mundial Sports International (MSI) and Africa Independent Television (AIT), owners of Daar Communications Plc.
In October 2004, Okosi joined Complete Communications Limited, publishers of Complete Sports newspaper and Complete Football magazine as a reporter and later script writer for the Complete Sports studio.
He worked there for 13 years until October 2017.
Okosi also worked various times as Correspondent, Content creator and Editor at Sports Market International Magazine, Opera News, All Nigeria Soccer Media and Iconic Media Watch.
He also undertook freelance writing gigs for some local and international organizations.
Okosi is a member of the Actors Guild of Nigeria (AGN), Association of Movie Producers (AMP), Association of Voiceover Artistes of Nigeria (AVOA), Sports Writers Association of Nigeria (SWAN) and Nigeria Union of Journalists (NUJ).
He has been part of cast in some Nollywood movies and radio dramas including Blood Money 2, Scores To Settle, Dead End 2, Another Campus Tale and Battle Line.
Aside mainstream media and the entertainment industry, he has interests in scouting/unearthing of talents in the sports and creative sectors, exports business and property development.