As Muslim faithful prepare for this year's Sallah celebrations, traders and consumers are lamenting over a surge in price of ram and other livestock in the market.
While traders are complaining because they are not able to make sales as expected, consumers are also lamenting that their budgets have fallen short due to high cost of commodities.
Muslims slaughter rams and other animals to mark Eid-ul-Adha or the Feast of Sacrifice, which is celebrated by Islamic faithful all over the world every year. It honours the willingness of Ibrahim to sacrifice his son Ismail as an act of obedience to God's command.
Just like Muslims in every other corner of the world, Nigerian Muslims are well known to be among those who kill rams, goats, or cows to mark this unique celebration.
To monitor how preparations for this year's Sallah celebration is building up, Prime Business Africa's Blessing Okesola went to one "Kara" market along Ogijo-Sagamu old road in Ikorodu area of Lagos to conduct survey on the current prices of Rams, Goats and Cows in the market.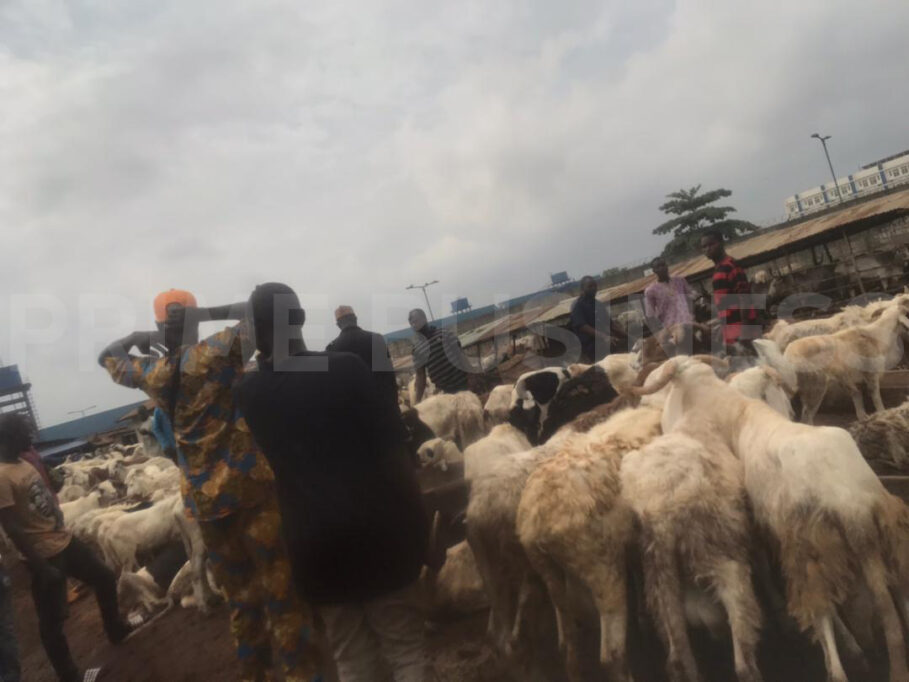 Daniel Yakubu, a ram seller in Kara market, said that prices of rams, cows and goats have significantly increased this year.
According to Yakubu, "the smallest goat you find in the market now goes for the sum of N25,000, unlike 2019 and 2020 when buyers come to the market to buy goats between N8,000 to N15,000 depending on their size".
He also said that prices of rams have increased astronomically. "We now sell rams for prices between N100,000 to N250,000, and neither the seller nor the buyer is comfortable with these prices."
Yakubu said that the increment on the prices of rams is not their fault, partly blaming it on the insecurity in the North.  "In this country, there is no security, if you go to the north; you will know that there is nothing like security. People in this western part should be thankful".
He bitterly complained that the increase in price has made it difficult for customers to stay in the market because when they hear the price, they just walk away.
"Today is a day to Sallah and we still have over 1,000 unsold rams. Patronage this year is too low compared to 2019 and 2020. In fact, 2018 was far better than 2019 to 2021," Yakubu said.
He also lamented that the cost feeding the animals is very high. "A bag of food for these animals which we buy for N2,500 is now N10,000. Part of the reasons for the price hike could be the problem between herdsmen and farmers in Nigeria", Yakubu said.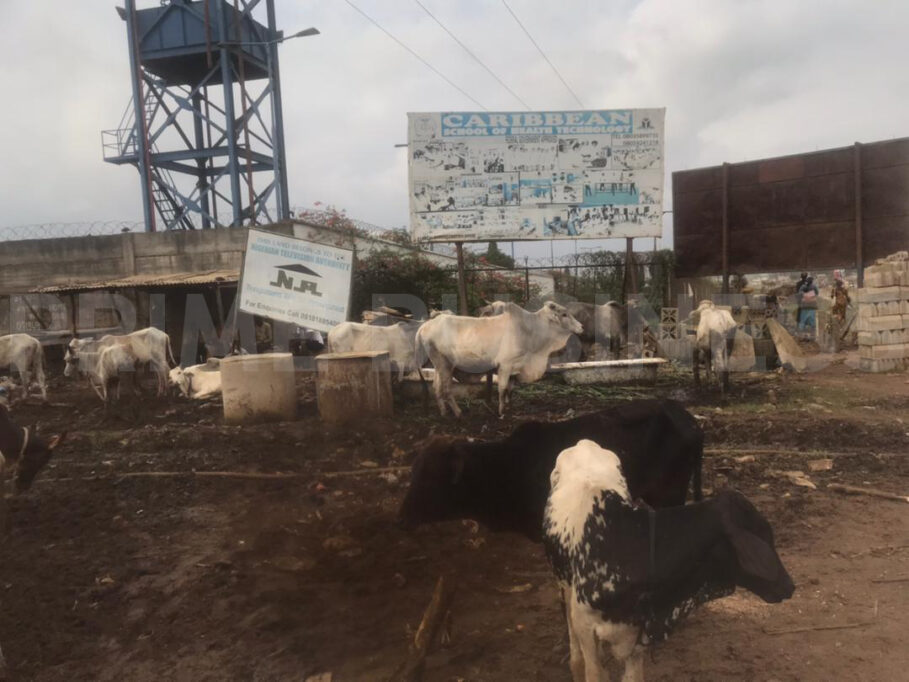 Tunde Ariyo, another trader who sells livestock inside the market also spoke to Prime Business Africa and said "This year is heartbreaking for me, my pain is beyond expression, rams that we sold for N50,000 last year, is now N120,000 to N150, 000. Cows that we buy for N80,000 before, and sell for between N120,000 and N150,000, we now buy those same cows for between N160,000 and  N170,000, and customers will come and price them for N120,000 which doesn't pay us. We buy these cows, leave them for 2-3 months before we are able to sell them, that is not how business works or thrive. The government is not helping with anything and things are getting worse daily".
"If a ram of 60,000 last year is now 150,000 or more, what will next year be like? We would be getting to     N200,000 and N300,000. We can't say we are tired, but we have to survive, we have to feed our families, but in all honesty, we are tired."
Ariyo said that goods are on ground, but there is nobody to buy them because they are too expensive and that people go out of the market the same way they came in.
He then appealed to the government to help the poor and average people have a better life.  "Let it not be the government of the rich alone, let the government favor our existence not regarding who is rich and who is poor,"Ariyo said.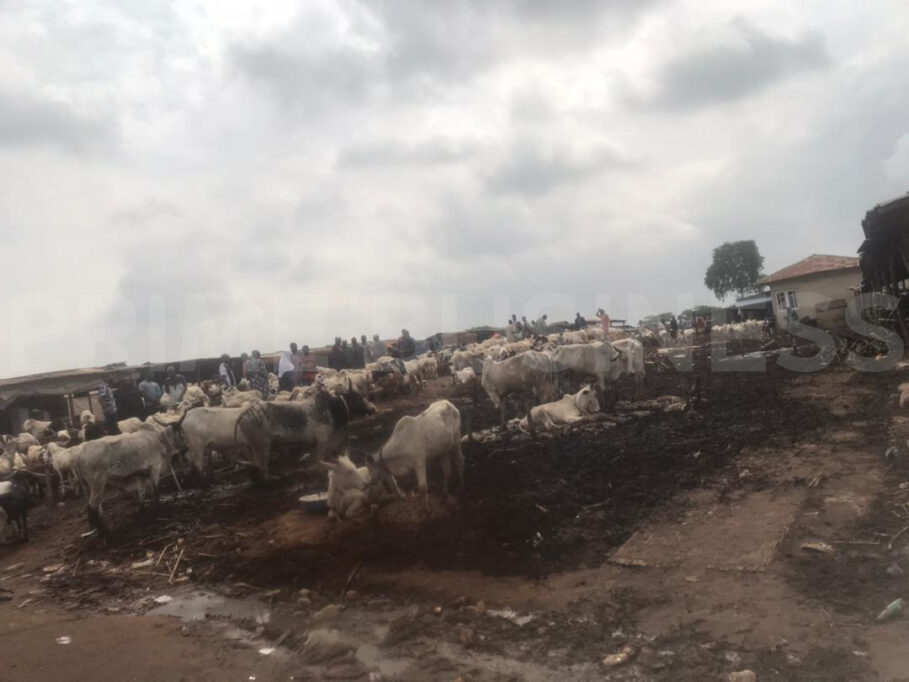 Also speaking to our correspondent, a buyer who identified herself as Mrs Owolabi Janet said "the price of ram is alarming, I have been in the market for over 2 hours and the prices are not encouraging. The prices are not something that you can even negotiate. There are many rams in the market and there are few people coming in to buy".
"During sallah last year, let's even put it in consideration that there was COVID-19 outbreak, the prices of ram now is 3 times of what we bought then, imagine the same size of ram I bought last year was 50,000 now getting here today, they are saying 250,000 and the last price the sellers are offering is 150,000. I have not gotten anything for over 2 hours",she said.
While some blame insecurity for the high cost of ram, Mrs Owolabi, however, does not agree. "I don't believe insecurity is the main reason for this price hike, because if insecurity is a major problem, how then are they able to bring plenty rams into this market?
Meanwhile, in Abuja, some traders and buyers are also lamenting the high cost of food stuff, ram and other items.
In some markets in Abuja on Monday, most respondents were bothered by the high price of goods and services.
Price checks for ram is N80,000 for small ram and big ones cost N150,000, last year small ram went for N45,000 to N80,000 and big ones cost from N80,000 to N150,00.
The price of local rice still remains between N24,000 to N26,000.
Before this festive season onion was sold for N600 per basket but now sold for N1, 300, pepper was N2, 200 now N2, 800 and tomato was N2, 500 now N3,000 per basket.
Mr Ahmed Umaru, a civil servant said: " I will not be able to kill ram this year because the price is very high and I have other bills to pay, I will buy cow meat this period."
Umaru urged the government to look into the matter as it's a national problem.
" How can the food we produce be this expensive."
A trader, Mallam Ibrahim Tanko, also lamented the high price of goods and services, saying "but it's not our fault. We sell according to how we buy."
Tanko said some of the reasons for the high price was due to the high rate of transportation and insecurity among other factors.
Another buyer, Mrs Ella Ibe, said that everything was available in the market but at high prices.
"I will buy what I will use for some days and return after the festive season. We are appealing to the government to look into the insecurity on the farms, transportation, good roads among others, to make it easy for sellers and buyers," Ibe said.