Premier League side Everton on Friday suffered a huge blow in their 2023-2024 campaign as they have been docked with an immediate 10-point deduction after being found to have breached the Premier League's profit and sustainability rules.
The punishment is the biggest sporting sanction in the competition's history and leaves Everton 19th in the table on a new total of four points from their previous 14.
The club in a statement noted that it was "both shocked and disappointed" by the "wholly disproportionate and unjust" ruling.
Everton have said they intend to appeal against the decision.
The Premier League referred Everton to an independent commission in March but did not reveal the specifics of the club's alleged breach.
Everton posted financial losses for the fifth successive year in March after reporting a £44.7m deficit in 2021-22.
Premier League clubs are permitted to lose £105m over a three-year period and Everton admitted to being in breach of the profit and sustainability rules (PSR) for the period ending 2021-22.
Following a five-day hearing in October, the commission found in favour of the Premier League that Everton's losses during that period amounted to £124.5m.
In the statement, Everton said: "The club does not recognise the finding that it failed to act with the utmost good faith and it does not understand this to have been an allegation made by the Premier League during the course of proceedings.
"Both the harshness and severity of the sanction imposed by the commission are neither a fair nor a reasonable reflection of the evidence submitted.
"The club will also monitor with great interest the decisions made in any other cases concerning the Premier League's profit and sustainability rules."
The points deduction comes at a time of significant uncertainty at Everton.
In September, owner Farhad Moshiri agreed to sell his 94% stake in the club to American investment fund 777 Partners.
The takeover is going through the regulatory processes and, before this ruling, sources said it was on course to be completed by next month.
Support Investigative Journalism and Mentorship
Courageous Journalism of Truth,Transparency and Development is in the DNA of Prime Business Africa; By donating as little as N1000 or $1 today, you are helping to keep credible journalism and life-changing information free for all.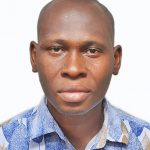 Izuchukwu Okosi is a Nigerian sports and entertainment journalist with two decades of experience in the media industry having begun his media journey in 2002 as an intern at Mundial Sports International (MSI) and Africa Independent Television (AIT), owners of Daar Communications Plc.
In October 2004, Okosi joined Complete Communications Limited, publishers of Complete Sports newspaper and Complete Football magazine as a reporter and later script writer for the Complete Sports studio.
He worked there for 13 years until October 2017.
Okosi also worked various times as Correspondent, Content creator and Editor at Sports Market International Magazine, Opera News, All Nigeria Soccer Media and Iconic Media Watch.
He also undertook freelance writing gigs for some local and international organizations.
Okosi is a member of the Actors Guild of Nigeria (AGN), Association of Movie Producers (AMP), Association of Voiceover Artistes of Nigeria (AVOA), Sports Writers Association of Nigeria (SWAN) and Nigeria Union of Journalists (NUJ).
He has been part of cast in some Nollywood movies and radio dramas including Blood Money 2, Scores To Settle, Dead End 2, Another Campus Tale and Battle Line.
Aside mainstream media and the entertainment industry, he has interests in scouting/unearthing of talents in the sports and creative sectors, exports business and property development.