The Ukrainian Premier League originally billed to restart today (Friday, February 25) has been paused for a minimum of 30 days after Russia president Vladimir Putin launched a full-scale invasion of Ukraine.
A Ukrainian military plane crashed on Thursday killing 14 passengers on board.
The league has been on winter break but the league body confirmed via their official website that the start has been delayed after the introduction of martial law overnight by Ukraine president Volodymyr Zelenskyy.
Russia's hard stance on Ukraine which saw missiles and bombs fired, tanks rolling across the border from Belarus, troops parachuting down on eastern regions and explosions seen across the country which have been condemned by many world leaders.
'Hundreds' of Ukrainian troops were killed in early clashes, Kiev said, as the fight came to them on all fronts at a moment's notice.
Cruise missiles, guided bombs and GRAD rockets reportedly took out targets from east to west – aimed at airfields, military bases, ammo dumps, and command posts after Vladimir Putin gave orders for his forces to attack Ukraine.
Support Investigative Journalism and Mentorship
Credibility and transparency is our DNA at Prime Business Africa'. We strongly believe in the role of media as a watchdog of the society that powerfully promotes accountability and transparency in government.
By contributing to Prime Business Africa, you are helping to sustain good journalism and making sure that it remains free to all.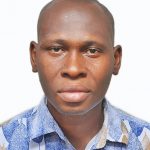 Izuchukwu Okosi is a Nigerian sports and entertainment journalist with two decades of experience in the media industry having begun his media journey in 2002 as an intern at Mundial Sports International (MSI) and Africa Independent Television (AIT), owners of Daar Communications Plc.
In October 2004, Okosi joined Complete Communications Limited, publishers of Complete Sports newspaper and Complete Football magazine as a reporter and later script writer for the Complete Sports studio.
He worked there for 13 years until October 2017.
Okosi also worked various times as Correspondent, Content creator and Editor at Sports Market International Magazine, Opera News, All Nigeria Soccer Media and Iconic Media Watch.
He also undertook freelance writing gigs for some local and international organizations.
Okosi is a member of the Actors Guild of Nigeria (AGN), Association of Movie Producers (AMP), Association of Voiceover Artistes of Nigeria (AVOA), Sports Writers Association of Nigeria (SWAN) and Nigeria Union of Journalists (NUJ).
He has been part of cast in some Nollywood movies and radio dramas including Blood Money 2, Scores To Settle, Dead End 2, Another Campus Tale and Battle Line.
Aside mainstream media and the entertainment industry, he has interests in scouting/unearthing of talents in the sports and creative sectors, exports business and property development.