The Lagos State Police Command has announced the conclusion of the autopsy conducted on the late Ilerioluwa Aloba, widely known as Mohbad. This revelation was confirmed by the State Police Public Relations Officer, Benjamin Hundeyin.
Hundeyin said: "Autopsy has been concluded. Awaiting results." This update comes amid growing public interest and speculation surrounding the tragic passing of the popular singer.
Earlier inquiries regarding arrests made by the police in connection with Mohbad's death were met with a lack of information.
READ ALSO: Mohbad's Death: What Happens After A Body Is Exhumed For Autopsy
However, Hundeyin did confirm that a nurse is currently in police custody, suggesting that the investigation is indeed progressing.
The urgency of the situation is underscored by the directive issued by the acting Inspector-General of Police, Olukayode Egbetokun, to the Lagos State Commissioner of Police, Idowu Owohynwa.
This directive, conveyed during a discussion at the Police Airwing Hangar, Murtala Muhammed Airport, Ikeja, instructed the Commissioner to launch a swift and comprehensive investigation into the circumstances surrounding Mohbad's untimely demise.
The Nigeria Police Force has appealed to family members and close associates possessing valuable information about the case to cooperate with the Lagos State Police Command. Their cooperation is vital to ensure that justice is served, and the full truth behind the tragedy is uncovered.
As the investigation continues to unfold, the public remains eager for answers, and the authorities are committed to ensuring transparency and accountability in the quest for justice for Mohbad. Further details will be provided as the investigation progresses.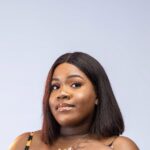 Somto is an Entertainment Reporter with a passion for uncovering the latest stories in the world of entertainment. As a dedicated journalist, Somto delivers in-depth reporting, exclusive interviews, and breaking news coverage.
She covers a wide range of topics, from celebrity interviews to industry trends and film reviews.
As an Entertainment Reporter for Prime Business Africa, She continues to provide comprehensive and insightful coverage of the entertainment industry, offering readers an insider's perspective on the latest developments and trends. She is a trusted source for breaking news, exclusive interviews, and thought-provoking analyses.
Somto is dedicated to providing valuable information and entertainment to her audience while upholding the highest standards of journalistic integrity.
Follow Somto on social media:
LinkedIn: Somtochukwu Bisina
#EntertainmentReporter #MediaProfessional #Journalism