In the realm of global oil production, Nigeria stands at a critical juncture, striving to align its output with OPEC quotas while charting a course toward robust economic growth.
According to data released by the Nigeria Upstream Petroleum Regulatory Commission (NUPRC), the country's oil outputs for January, February, and March were 1,266,659 bpd; 1,292,240 bpd; and 1,266,737 bpd respectively. Nigeria's crude oil output however rose to an all-time high of 1.35 million barrels per day in September 2023, as the country pumped its highest volume of crude oil so far since this year.
The latest figures obtained from the Nigerian Upstream Petroleum Regulatory Commission, on Wednesday, showed that the country's output in September was about 14 percent higher than what it pumped in the preceding month of August 2023. Data from the commission indicated that in September, Nigeria's crude oil production (excluding condensates) was precisely 1,346,562 barrels per day, which was a 165,429bpd increase when compared to the 1,181,133bpd produced in August this year.
But while the current production allocation given to Nigeria by the international producers' group is 1.74 million barrels per day, the information from the petroleum industry regulator showed that Nigeria was only able to drill 1.34 million bpd in September. Meanwhile, 1.5 million barrels per day was reported for October 2023.
READ ALSO: Defense Minister Aims For 1.9 Million Barrels Daily By Year-End
This failure by Nigeria to meet the OPEC quota has a tremendous impact on the Nigerian economy. For example, Nigeria lost over N8.7 trillion at N758/$ between January and August because of the country's inability to meet its quota allocated by the Organization of the Petroleum Exporting Countries (OPEC). This reduces the country's expected revenue.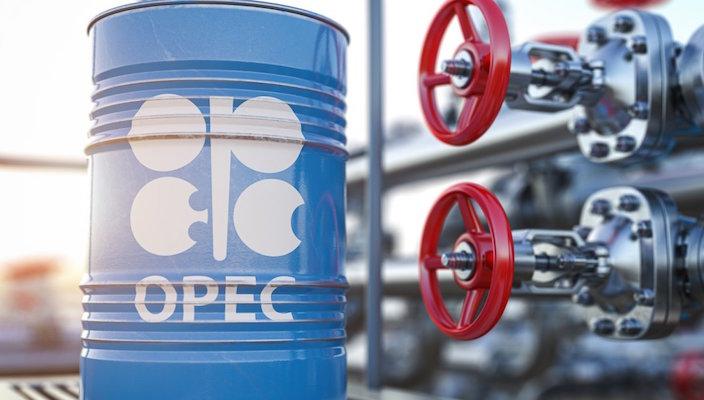 A review of data from the Nigerian Upstream Petroleum Regulatory Commission (NUPRC) and the monthly statistics from OPEC showed that while about 1.8 million barrels per day was allocated, amounting to 432 million barrels for the eight months, it only managed to produce 288 million barrels, amounting to N17.5 trillion in earning at an average of $80 per barrel.
Due to this, at open market prices, Nigerians are currently buying fuel at 1.5 percent of their minimum wage. Meanwhile, less than 16 percent of the working population is paid according to the minimum wage rate. Many earn less than the minimum wage. Thus, with OPEC's drive to sustain high oil prices, the people's expenditures on fuel are likely to take more proportion of the wages of the Nigerian worker in the future.
Nigeria's Defense Minister, Bello Matawalle, said the Federal Government plans to increase the country's oil production level to 1.9 million barrels per day, as it is fully committed to the fight against crude oil theft which had stagnated output. This will mark an improvement from the current 1.5 million barrels per day, as reported by the Nigerian Upstream Petroleum Regulatory Commission (NUPRC) in October 2023. Authorities in the country blame oil theft, pipeline vandalism as well and waning investment in the oil and gas sector for the inability to ramp up production and meet the OPEC quota.
The inability of the Nigerian National Petroleum Company Limited (NNPC) and its partners to produce enough crude oil, has further worsened the crisis in the foreign exchange market where a dollar currently exchanges for over $1,000 at the unofficial window.
As reported by Prime Business Africa, meeting the 1.7 million barrels per day quota set by OPEC before the end of the year is crucial for Nigeria. Failing to do so could result in a reduced production quota of 1.38 million barrels per day from January 2024, potentially causing a dip in oil revenues and exacerbating foreign exchange shortages.
In an interview with Prime Business Africa, Rasaq Abiola, a seasoned Economist, pointed out the nexus between security, investments, and economic growth, elucidating their collective impact on Nigeria's oil production landscape.
Abiola highlighted the positive impact witnessed in recent months, attributing it to the collaborative approach between the government and oil-producing communities, crucial for fostering enduring peace and safeguarding lives and properties across the nation, including the volatile Niger Delta region. Stressing the indispensability of a peaceful environment, he underscored its role in fostering a conducive business atmosphere and nurturing overall economic development across all sectors.
On Nigeria's oil production prospects, Abiola explained the intricate relationship between heightened security measures and augmented investments. He lamented the historical dearth of investments in the sector over the past decade, signaling a pressing need for fresh capital injections into both exploration and production capacities to catalyze a sustainable surge in production levels. Abiola highlighted the potential for a gradual improvement in the security of the environment to pave the way for increased production.
"Improving oil production hinges on a synergy between bolstered security measures to combat oil theft and amplified investments. Regrettably, the sector has experienced a dearth of investments over the past decade, necessitating fresh injections of capital into both exploration and production capacities to foster a sustainable uptick in production levels. The gradual enhancement in the security environment should ideally catalyze a growth trajectory in production," he said.
Furthermore, Abiola pointed out a discrepancy between Nigeria's 2024 budget estimate of 1.78 million barrels per day (inclusive of condensate) and the OPEC quota primarily centered on pure oil production. He expressed confidence in Nigeria meeting the conservative budget projection. However, he noted the country's potential recourse to petition OPEC for special consideration regarding its capacity to amplify production. Abiola particularly highlighted the forthcoming operationalization of the Dangote Refinery as a significant off-taker for Nigeria's crude, augmenting the country's oil prospects.