The Nigeria Football Federation, NFF on Monday evening may have confirmed the sacking of Super Falcons head coach Randy Waldrum in the aftermath of the country's participation in the 2023 FIFA Women's World Cup.
The Super Falcons reached the Round of 16 of the 2023 FIFA Women's World Cup, where they were beaten by finalists England.
Waldrum's contract expired after the World Cup in Australia and New Zealand but despite being ranked the 10th best team of the tournament, he was not rewarded for reaching that milestone with the nine-time African champions.
The American's relationship with his employers deteriorated prior to Nigeria's first game after he blasted the leadership of the NFF for their owing of players and the coaches and the mismanagement of FIFA grants.
Lack of teams' welfare have notably become a recurring issue with administration of the game in Nigeria.
In a press statement on Monday, the Federation announced that it would reconstitute new technical crews for all its women's teams based on "meritocracy"
"The Board resolved to be thorough and ensure meritocracy in the composition of new coaching crews for the various Women National Teams (Super Falcons, Falconets and Flamingos) within the shortest possible time, as the Super Falcons and Falconets have crucial qualifying fixtures for major championships in a matter of weeks," the statement said.
The NFF statement went further: "While commending the Super Falcons for an impressive outing at the FIFA Women's World Cup Australia and New Zealand 2023, in which the team reached the quarter-finals and exited the tournament without losing a match in regulation period, the Board reiterated that all hands must be on deck to ensure that the momentum is maintained and even improved with adequate support and encouragement of women's football in all ramifications."
There has been agitations from Nigeria football faithful to have former players of the women's national teams who are now coaches to be considered for the Super Falcons coaching job.
Support Investigative Journalism and Mentorship
Courageous Journalism of Truth,Transparency and Development is in the DNA of Prime Business Africa; By donating as little as N1000 or $1 today, you are helping to keep credible journalism and life-changing information free for all.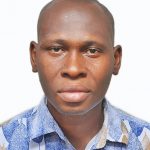 Izuchukwu Okosi is a Nigerian sports and entertainment journalist with two decades of experience in the media industry having begun his media journey in 2002 as an intern at Mundial Sports International (MSI) and Africa Independent Television (AIT), owners of Daar Communications Plc.
In October 2004, Okosi joined Complete Communications Limited, publishers of Complete Sports newspaper and Complete Football magazine as a reporter and later script writer for the Complete Sports studio.
He worked there for 13 years until October 2017.
Okosi also worked various times as Correspondent, Content creator and Editor at Sports Market International Magazine, Opera News, All Nigeria Soccer Media and Iconic Media Watch.
He also undertook freelance writing gigs for some local and international organizations.
Okosi is a member of the Actors Guild of Nigeria (AGN), Association of Movie Producers (AMP), Association of Voiceover Artistes of Nigeria (AVOA), Sports Writers Association of Nigeria (SWAN) and Nigeria Union of Journalists (NUJ).
He has been part of cast in some Nollywood movies and radio dramas including Blood Money 2, Scores To Settle, Dead End 2, Another Campus Tale and Battle Line.
Aside mainstream media and the entertainment industry, he has interests in scouting/unearthing of talents in the sports and creative sectors, exports business and property development.