This week, a few new bangers are out and already taking over our playlists. We have new tracks from superstars, a mixtape from Seyi Vibes, R.T.I.D from Kizz Daniel, and many more. Let's get into this playlist.
KIZZ DANIEL – R.T.I.D(Rich Till I Die)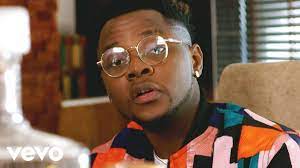 There's no better way to start the year than with a song from the hitmaker himself, Kizz Daniel. "RTID (Rich Till I Die)," produced by Reward Beatz and co-produced by Blaise Beatz, continues Kizz Daniel's amazing run of churning out smash hits. The crisp visuals for this tune were directed by TG Omori.
Once again, his creative energy and incredible tunnel vision have come to play this year as he drops another banger hit alongside visuals for his highly anticipated single, Rich Till I Die (RTID).
SEYI VIBEZ – Memory Card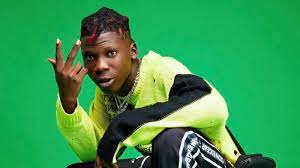 Fast-rising Street-pop sensation Seyi Vibez has released his first project of 2023, a mix tape he calls 'Memory Card'.
Seyi has been one relentless artist who keeps going hard with his sound, churning out bangers for the streets and topping the charts. The new "Memory Card" EP comes behind his last release, "Billion Dollar Baby 2.0," which served as the deluxe edition to the original project that dropped months ago.
READ ALSO:Reuters Opens Application For 2023 Journalist Fellowship Programme At Oxford
The project came with five additional songs and went straight to number one on the Apple Music Nigeria Album chart, pushing Wizkid's "More Love, Less Ego" down to the second position." If this is not already on your playlist, I strongly recommend it.
OLUWAMILLAR x EMAXEE x PAYBAC IBORO x O'SHEA – Menu Remix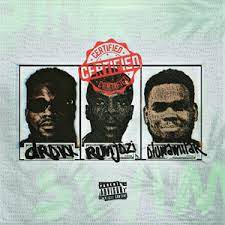 "Gbenu si no be atenu" is a saying commonly used on the streets of Lagos and other parts of Nigeria. It has certainly permeated the music space that OluwaMillar intricately weaves into the hook of his catchy trap/hip hop song, Menu.
Emaxee opens with his Baddo-esque texture and lyrical sway, firmly preparing the ground for the household name, Paybac Iboro to work his renowned magic. The other half has O'Shea doing wonders with his enigmatic flow and OluwaMillar rounding off in his usual self-assured and punch-driven fashion, chipping in some Spanish lines at some point. This definitely a tune you want on your playlist.