Newly appointed Technical Adviser of Enugu Rangers International FC, Fidelis Ilechukwu has pointed out the need to improve the quality of players at the club ahead of the 2023-24 Nigeria Premier League (NPL).
Rangers were losing finalists in the 2023 Federation Cup following a 1-0 defeat to Bendel Insurance at the Stephen Keshi stadium, Asaba recently.
Ilechukwu was unveiled as the new coach of the Flying Antelope on Wednesday and he spoke glowingly to the media on the challenges ahead.
"It's a great privilege and I am honoured to be the coach of this great team, one of the best teams in Nigeria. I have accepted all the conditions to be the coach with humility understanding to make sure we take Rangers to where they belong," the former MFM of Lagos and Plateau United head coach stated.
"There is going to be surgical operation, whether anybody likes it or not. But that operation will be without sentiment, operation in the defence, middle and especially attack.
"We need to bring players that will deliver the team. I don't know the resources of Rangers but the money you have also determines the quality of players you will acquire.
"I am a grassroots coach, from grassroots to amateur two, to division three, to NNL and the Nigeria Premier League. So I am grounded, whatever management has on ground is what we work with. If you have something that will make us to build up and wait for upper season, Ilechukwu is ready. If you have something that will deliver the team immediately, Ilechukwu is ready.
Ilechukwu who once worked as one of the assistant coaches for the Super Eagles under former coach, Gernot Rohr then highlighted the role of the legendary Christian Chukwu, a, key figure in the Management team of Rangers in bis appointment.
"I didn't not just jump into this job, MFR (Coach Christian Chukwu) was involved, I came because I believe we can form formidable force to win the league. That is why we are here. It depends on what we want. If we want to press fast and get what we want believe me, we have to bring in few experienced serious young players to the team," he stated.
Earlier in his opening address, the administrative Secretary of Rangers, Barr. Ferdinand Ugwuarua said that unveiling of Fidelis Ilechukwu as New Rangers Coach is historical landmark in the 53-year-old club.
"Today marks a landmark in the history of Rangers as a club in Nigeria. We are all welcome to the unveiling programme of our new coach, Coach Fidelis Ilechukwu. The programme has serious significance.
"Recently, the them Technical Adviser of Rangers, Abdul Maikaba addressed the press and hinted that because of family and other exigences, he will not renew his contract with the club. The management of Rangers accepted that position in good fate and went ahead in recruiting a new coach for the club.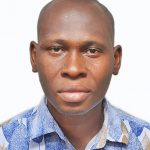 Izuchukwu Okosi is a Nigerian sports and entertainment journalist with two decades of experience in the media industry having begun his media journey in 2002 as an intern at Mundial Sports International (MSI) and Africa Independent Television (AIT), owners of Daar Communications Plc.
In October 2004, Okosi joined Complete Communications Limited, publishers of Complete Sports newspaper and Complete Football magazine as a reporter and later script writer for the Complete Sports studio.
He worked there for 13 years until October 2017.
Okosi also worked various times as Correspondent, Content creator and Editor at Sports Market International Magazine, Opera News, All Nigeria Soccer Media and Iconic Media Watch.
He also undertook freelance writing gigs for some local and international organizations.
Okosi is a member of the Actors Guild of Nigeria (AGN), Association of Movie Producers (AMP), Association of Voiceover Artistes of Nigeria (AVOA), Sports Writers Association of Nigeria (SWAN) and Nigeria Union of Journalists (NUJ).
He has been part of cast in some Nollywood movies and radio dramas including Blood Money 2, Scores To Settle, Dead End 2, Another Campus Tale and Battle Line.
Aside mainstream media and the entertainment industry, he has interests in scouting/unearthing of talents in the sports and creative sectors, exports business and property development.