Nigerian-born scholar, Professor Nduka Otiono has been nominated for the Top 25 Canadian Immigrant Awards 2023.
The annual Award sponsored by Western Union and other partners, is the 15th in series. It is organised to celebrate success stories of Canadian Immigrants.
Nduka Otiono, who is among the nominated immigrants, is seeking the votes of friends, associates and the general public to emerge as one of the top 25 immigrants to receive the awards.
The voting which is done online has started and ends on 9th June 2023. To voted for Nduka Otiono click here
Otiono has distinguished himself both in media and academic professions. He is an Associate Professor of African Studies and English at Carleton University in Ottawa, Canada.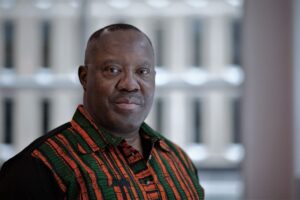 Formerly, he was a journalist and General Secretary of the Association of Nigerian Authors. He has several publications on creative writing and academic research to his credit. He has also won series of literary awards including ANA/Spectrum Prize for fiction.
He is the President of the Canadian Association of African Studies (CAAS) and member of the board of directors of the Canadian Authors Association.
According to the organisers, the Award is one of the ways of sharing stories of amazing achievements of immigrants in Canada.
"For more than a decade, Canadian Immigrant magazine's Top 25 Canadian Immigrant Awards program has been the leader in sharing and celebrating inspiring stories of immigrants," the Award organisers stated in their website.
"The stories of their immigration journeys, the barriers they have overcome, their amazing achievements and the difference they have made in their adopted country are important to share.
"So, for the 15th year, we are proud to continue doing so with the only national award celebrating immigrant success, with the support of our presenting sponsor, Western Union and program partners Windmill Microlending and COSTI."