Iheoma, a student of the University of Nigeria Nsukka (UNN) narrates her ordeal with a shop owner  in the university town as she attempted to buy a few necessary items. "I was told that every item I buy attracts an extra N50; and when I asked for the reason, the owner of the shop told me that the extra money is for the withdrawal she would make when she goes to the POS," Iheoma narrates to Prime Business Africa.
The 300-level student of Mass Communication is not alone. A nursing mother who had left her house at 6 a.m on Wednesday to withdraw some cash from an automated teller machine, popularly known as ATM in Nigeria, also narrated how she had three different banks she visited on that fateful day had no cash in the machines.
"I visited three different banks to use the ATM but found no money to take home after trying for 5 hours," said the enraged mother of four, who preferred to remain anonymous.
"My last try was at a Fidelity Bank ATM, which has some cash in it. But when it finally got to my turn by 11 a.m., the cash was exhausted. I begged the bank officials to help me but they said they had no money inside the bank."
In frustration, the middle-aged woman had to patronize a roadside POS operator who insisted on collecting N1,400 for N7,000, a 20 per cent commission and 28 times the amount a bank ATM would have charged for a similar amount from a non-account holder.
This has been the stress and struggle of people in the university town of Nsukka and other parts of the country as there is practically no money in the hands of students and others.
A student aptly likened the process of withdrawing money through the Point of Sale (POS) to exchanging money from BDC operators. "POS dealers are now into the business of buying and selling of naira notes," he says.
READ ALSO: CBN Sets Limit For GTBank, Zenith Bank, Others On New Naira Withdrawal
Automated Teller Machines around Nsukka have become worship centres, with Nigerians in their hundreds, practically sleeping by them, hoping to be the first to withdraw money any time the ATMs miraculously start dispensing cash.
This quagmire came to be when the January 31 deadline by the Central Bank of Nigeria for people to return their old 200, 500 and 1,000 naira notes for new ones, was at hand with banks not releasing the new notes but dispensing old naira notes in ATMs.
READ ALSO: Old Naira: PoS Operators, Market Women Risk Jail Term, As CBN Threatens Arrest
On 26 October last year, Godwin Emefiele, Nigeria's Central Bank governor, told the public about the redesigning of 200, 500 and 1,000 naira that will go into circulation by December 15 and the deadline for returning the old notes was January 31 2023.
Emefiele said the redesigning of the notes became necessary to counter fake currencies in circulation, tackle inflationary problems of the country and control the amount of cash in circulation.
According to the Central Bank Governor "as of the end of September 2022, available data at the CBN indicate that N2.73tn out of the N3.23tn currency in circulation was outside the vaults of commercial banks across the country, and supposedly held by members of the public. Evidently, the currency in circulation has more than doubled since 2015, rising from N1.46tn in December 2015 to N3.23tn as of September 2022. I must say that this is a very worrisome trend that cannot continue to be allowed," Emefiele said.
So, the Central Bank and the Nigerian Mint picked up their tools and went to work, forgetting that the average Nigerian does not understand why the apex bank is redesigning the note to curb inflation or reducing circulation of counterfeit ones if kidnappers and those into fake currency would find ways to continue their business.
Price of goods and services are on the increase. Business owners are not collecting the old note despite the deadline has been changed and this is affecting the person on the street who just want to buy things.
People are not grabbing why they have money in their accounts but cannot use it
A lecturer told his students during lecture that "it has gotten to a point in this Nsukka that we will be weigh billing money from Enugu and other parts of the country to survive."
A POS operator, Ms Amarachi, complained that the redesigning of the new naira note has been more of a problem than solution to Nigerian issues.
She said after closing by 5 P.M she goes home, freshens up to stay at the bank till morning to get money for her business.
"I am collecting 200 per transaction because that is the only way I can continue working. If I do not collect 200 naira, there will be no money to take home for my gain because I have to pay security people at the bank to be one of the first in line."
Another POS operator who refused to be named said he wishes the Economic and Financial Crimes Commission (EFCC) can come to arrest some officials in banks.
According to him "the bank officials are the problems we have. You have to pay them heavy money before they will allow you to go inside."
When asked how much he pays to get the money he said "I collect 300 naira for every transaction of new note because I will pay some people in First Bank 10 thousand naira before I can withdraw."
Meanwhile, as people are lamenting with no cash in hand, the banks are also complaining.
A top official of the First bank inside UNN told reporters that there is no money in their volts to put in ATMs.
"There is no new note in our volts. We have been waiting for bullion van for three days now and it has not arrived."
Another official of the same bank said only 10 to 100 naira are available in the bank.
When asked why they are not giving people the ones available, he said "the money is not enough for the crowd outside and our ATM can only dispense 500 and 1,000 naira note."
Customers who enter the First bank hall to get money with withdrawal slip are only being given 5,000 naira no matter how much they come to get.
The issue of transferring money to business owners is another bone in the neck.
Transfer is meant to be the best thing since slice bread as the country is going cashless but the opposite is the order of the day.
Transfers take hours or even a day before the intended recipient receives an alert. Before you can collect whatever you went to buy, you have to wait for hours or forget about it.
Some business owners will tell you we do not accept transfers no matter what you say to them.
Others will tell you to write your name and even after hours that you have been debited, you have to do another transaction or return whatever you bought that is if you were allowed to leave with it.
Students and staff at the university now walk to school because the transporters do not want transfer.
A UNN campus shuttle driver said: "I cannot take transfer because I am not sure I will meet you again, what happens if the transfer reverses?"
A staff who lives in town narrated how she almost got into trouble with a tricycle rider who did not see transfer after 30 minute of waiting.
She said she had to collect his number and show him her house before he agreed to let her go.
This is affecting the standard of living in the country and moving the country from bad to worse.
Citizens are not buying the idea of the apex bank because they feel the policy of cash transfer and naira redesign are right policies but the wrong time.
People are asking the apex bank and the government to remove the deadline or push it forward so that the process of returning the old note and getting new ones will not be cumbersome and drain the citizens.
The Economic and Financial Crimes Commission (EFCC) and the Independent Corrupt Practices and other related offences Commission (ICPC) are being asked to fish out the fraudulent bank officials and their POS agents extorting citizens across the country.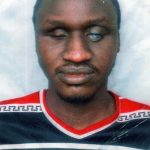 John Adoyi, PBA Journalism Mentee