Nollywood actress Tonto Dikeh has taken to Instagram to demand the release of the late singer, Ilerioluwa Aloba, popularly known as Mohbad, for a proper burial.
Expressing frustration with the Nigerian Police Force's slow progress in investigating Mohbad's death, Dikeh called for justice to prevail in the matter.
Dikeh stated: "Give us Mohbad for a befitting burial. We are tired of your carelessness and slowness. If no one speaks, I will. I have invested too much of my emotions, time, and love to see this Justice go through. As QM says, give the police more time. Honestly, we have given you all the more time than necessary. This is not the case to be swept under. We want Justice."
Naira Marley, Sam Larry Released On Bail
The call for urgency comes after the controversial singer Naira Marley and his associate, Sammy Larry, were released by the Lagos State Police Command after meeting their bail conditions. The duo had been arrested in connection to the investigation into Mohbad's death.
The court had granted Naira Marley and Sammy Larry bail in the sum of N20 million each, with three responsible sureties. Part of the bail conditions required the surrender of their passports and weekly appearances at the State Criminal Investigation Department (Panti, Yaba, Lagos).
READ ALSO: Sam Larry, Naira Marley Granted ₦20 Million Bail
Mohbad's death occurred in controversial circumstances on Tuesday, September 12, 2023. Before his untimely demise, the singer had raised concerns about harassment by his former record label, Marlian Music, owned by Naira Marley.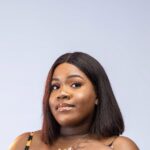 Somto is an Entertainment Reporter with a passion for uncovering the latest stories in the world of entertainment. As a dedicated journalist, Somto delivers in-depth reporting, exclusive interviews, and breaking news coverage.
She covers a wide range of topics, from celebrity interviews to industry trends and film reviews.
As an Entertainment Reporter for Prime Business Africa, She continues to provide comprehensive and insightful coverage of the entertainment industry, offering readers an insider's perspective on the latest developments and trends. She is a trusted source for breaking news, exclusive interviews, and thought-provoking analyses.
Somto is dedicated to providing valuable information and entertainment to her audience while upholding the highest standards of journalistic integrity.
Follow Somto on social media:
LinkedIn: Somtochukwu Bisina
#EntertainmentReporter #MediaProfessional #Journalism