The confirmation hearings of the 48 ministerial nominees at the Senate have thrown up some important issues that require further examination. The exercise presented the first leadership test for Senator Godswill Akpabio as the President of the 10th Senate, and the overall assessment made by Nigerians across party lines on social media is that he gave a good account of himself.
Leading colleagues in a legislature (and indeed, any other organisation) could be quite difficult and requires some skills to keep the house in harmony and order. You need to have active listening skills; the ability to share clear messages and make complex ideas easy to understand for everyone; flexibility and the ability to inspire and convince others. Akpabio's maturity, experience and humour came in handy as he meandered through many controversial moments in the one-week exercise.
Secondly, the screening exercise also reminded us that what we do today may haunt us in the future. In other words, our track records at the workplace (or even in private life) will count for or against us in the future. Although this axiom has been with us for ages and is even repeated in many adages, religions, and moral lessons, many do not take it to heart.
The cases of three of the nominees – Olatunbosun Tijani; Festus Keyamo and Nasir El Rufai – are illustrative. Tijani, the nominee from Ogun State, was particularly troubling. An ICT specialist, Tijani had in 2019 and 2021, posted nasty tweets about Nigeria, President Bola Tinubu, and the Senate. In one instance, he tweeted that being a Nigerian is ''a bad tag'', meaning, a disadvantage, and in another, he referred to the senators as ''morons''. When confronted with these terrible tweets by the senators at his screening last Saturday, Tijani explained that he was angered that the Chinese Embassy in Abuja had delayed his visa application because of his Nigerian passport. But it is not all Nigerians that are delayed at the embassy. Expectedly, the lawmakers were not impressed, and they bayed for blood. They believed that Tijani does not deserve a place at the Federal Executive Council for his gratuitous intemperance. I thought so too. I believe that Nigerians should never make uncomplimentary remarks about, or insult their country, no matter the provocation or circumstances. We can all attack the leaders and the lousy politicians who have messed up over the years, but we should never denigrate the country. The love citizens have for their country should provide very strong and unbroken bonds that transcend adversities. Patriotism should be unconditional; not dependent on when you have a good job; a government appointment or visa to travel abroad. It should not be limited to only when the Super Eagles are playing.
As the debate over Tijani's tweets raged on at the Senate, it was clear that the senators would not be pacified. But when Senator Akpabio spoke, the house got calmer. ''Distinguished colleagues, what the nominee wrote in his tweets were obviously not acceptable. It shows the anger of many of our young people. But we are fathers. Tijani has a lot to offer the country, and so, we cannot afford to throw the baby away with the bath water'', Akpabio said. I thought this was a wise statement, too.
Patriotism – the feeling of love, devotion, and a sense of attachment to one's country – is an essential ingredient of nationhood. Nigerians should learn to love this country beyond the episodic evocation of emotions during football tournaments. At an individual level, patriotism can foster a sense of purpose and belonging. It enhances a sense of pride in one's achievements and a desire to work towards the betterment of their country. At a societal level, patriotism helps to build national cohesion and create a sense of national identity. When we love our country, we are more likely to rise above and against all the frustrations, pains, cleavages and differences that tend to tear us apart. Patriotism also fills us with the energy to aspire to achieve more.
Nasir El Rufai's case is also sad, very sad, indeed. I understand that the senate and the security agencies have received volumes of petitions against his nomination for his complicity in the sectarian crisis that plagued Kaduna State during his tenure as governor. A governor who is accused of fueling violence and religious crisis in his own state is indeed a despicable case. El Rufai himself seemed to have confirmed this in a video in which he was making inciting and religiously insensitive remarks to some Islamic clerics after the elections. President Obasanjo, under whom el Rufai served as Minister of FCT from 2003 to 2007, had also written disparaging statements about him in his memoir, My Watch. Before then, he had also been quoted to have said that killing of a Fulani person must be revenged, no matter how long it takes. This statement has been partially blamed for the mayhem that some ethnic militias have visited on other innocent citizens during the Buhari era. Till today, the killings have continued unabated. But El Rufai has not always been like this. I knew him well when he was the DG of BPE between 1999 and 2003. I covered the privatization program fervently right from the days of the late Dr. Hamza Zayyad; Dr. Shamsudeen Usman; Dr. Bernard Verr, up til El-Rufai's time at the saddle of the program. Nasir was then a moderate and cosmopolitan technocrat. It is difficult to understand when he underwent so much radicalization to the extent of making incendiary statements that even his fellow Muslims have condemned.
Of the three controversial nominees, Festus Keyamo was the most humiliated on the Senate floor. As soon as he finished introducing himself, Senator Darlington Nwokocha (LP, Abia Central) moved a motion for the suspension of his screening. It was seconded by Senator Enyinnaya Abaribe (APGA, Abia South). The motion pointed out that Keyamo had ignored the invitation of the National Assembly in 2020 when he was a minister. The motion was put to vote and it was apparent that the chamber was against him, and the senators were ready to kick him out. It took Akpabio's masterful legislative maneuvers to prevent a blowout or a walkout by some senators. It was nice to see Keyamo looking sober and remorseful as he stood arms folded before the tumultuous senate. His apologies might have helped, but he has come out as a badly damaged brand. This was indeed a teaching moment for him and I hope that he will grow up soon. I have had cause recently to complain about the misconduct and arrogance of Keyamo and El-Rufai (The unraveling of Nasir El-Rufai and Festus Keyamo, June 8, 2023, published in The Cable; Businessday and many other platforms). It is sad that the nation is confronted with their past once again. No public official should constitute themselves into a source of nagging problems for the government. It is time they behaved properly.
Undoubtedly, El-Rufai and Keyamo are two of the most brilliant and technically sound public servants in the country. At his Senate hearing, El-Rufai demonstrated considerable knowledge of the electricity sector, its problems and how to get them fixed. But at senior leadership level, technocracy alone is not enough. In fact, the first lesson you'd learn in any senior executive program in business schools is that technical brilliance can take you to the top, but you need more than that to stay up there.
It is striking that the three most controversial nominees of President Tinubu are some of the brightest among the lot. But brilliance is not the only criterion needed for a ministerial job. They need to learn some lessons in the leadership of a complex and multicultural federation. Overall, I commend Senator Akpabio for conducting the confirmation process in a very impressive manner. He's made us proud.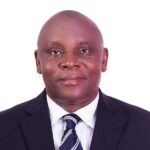 ETIM ETIM is a journalist, banker and author. He has been a member of the Editorial Board of The Guardian, a Regional Manager in Access Bank and is currently a Columnist in Prime Business Africa, The Cable and Businessday newspapers.
He is also the Chief Executive of Stein Meyer Communications, a major media consultancy and the author of the best-selling book, "Akwa Ibom Heroes: Inside Story of the Fight for Abrogation of Onshore-Offshore Oil Dichotomy" and co-author of another book, "Osinbajo Strides: Defining Moments of an Innovative Leader".