The Military on Monday ousted the democratic government in Burkina Faso, a group of soldiers announced on state television.
The Coup comes in the wake of a 36-hour uprising that toppled the third West African head of state in eight months.
"A decision made with the sole purpose of allowing our country to get back on the right track," said Capt. Sidsoré Kader Ouedraogo, flanked by 13 men in camouflage gear.
The military forces have subsequently suspended the constitution, dissolved the government and closed the borders, Ouedraogo said, without spilling any blood.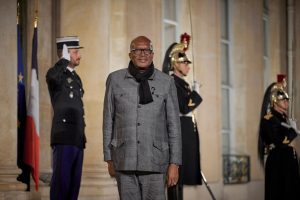 They are holding President Roch Marc Kaboré and other politicians in a safe place that "respects their dignity," he added.
The words of Burkina Faso's apparent new rulers contradicted that of Kaboré's party, which had asserted an hour earlier that the leader had survived an assassination attempt.
Kaboré took over the reins of government in 2015 but faced a barrage of Islamist insurgencies leading to deaths of thousands of Burkinabes and leaving more than a million people homeless.
Support Investigative Journalism and Mentorship
Courageous Journalism of Truth,Transparency and Development is in the DNA of Prime Business Africa; By donating as little as N1000 or $1 today, you are helping to keep credible journalism and life-changing information free for all.