The duo of Cristiano Ronaldo and Lionel Messi are up for another rivalry as they are listed among top football stars that also include Mohamed Salah, Kylian Mbappe, Robert Lewandowski, Lucy Bronze and Alexia Putellas that have been shortlisted for the 12th edition of the Dubai Globe Soccer Awards.
Only on Monday, a titatic UEFA Champions League face-off in the Round of 16 stages  between Paris Saint-Germain featuring Messi and Manchester United that have in their ranks Ronaldo was averted due to 'technical errors' from UEFA's software during the draws ceremony that had to be re-done.
The winners of the coveted  Dubai Globe Soccer Awards will be announced during a star-studded ceremony to be held at the Armani Pavilion in Armani Hotel Dubai on December 27.
Fans have voted for their favourite nominees to proceed to the second round of voting, while a further Player Career Award will be announced during the gala evening.
The second round of voting is now open for the public to cast their votes and help pick the winner in each award category.
In partnership with the Dubai Sports Council, this year's Dubai Globe Soccer Awards will celebrate the football industry and the return of football activities worldwide.
An impressive line-up of some of the biggest icons in international football, stars and guests will attend the Dubai International Sports Conference and the Dubai Globe Soccer Awards ceremony.
One of the most highly anticipated categories – Best Men's Player of the Year – has Ronaldo, Messi and Lewandowski in contention, alongside other popular names, Mbappe and Karim Benzema.
Once again showcasing women's football, the first Dubai Globe Soccer Award for the Best Women's Club of the Year, has five teams in the frame; Barcelona, Bayern Munich, Chelsea, Manchester City and Paris Saint-Germain.
The 2019 winner, Manchester City and England player Bronze, is shortlisted in the Best Women's Player of the Year category along with Jennifer Hermoso, Samantha Kerr, Lieke Martens, Alex Morgan and Alexia Putellas.
Credibility and transparency is our DNA at Prime Business Africa'. We strongly believe in the role of media as a watchdog of the society that powerfully promotes accountability and transparency in government.
By contributing to Prime Business Africa, you are helping to sustain good journalism and making sure that it remains free to all.
Support Investigative Journalism and Mentorship
Courageous Journalism of Truth,Transparency and Development is in the DNA of Prime Business Africa; By donating as little as N1000 or $1 today, you are helping to keep credible journalism and life-changing information free for all.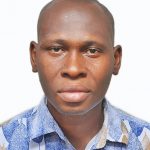 Izuchukwu Okosi is a Nigerian sports and entertainment journalist with two decades of experience in the media industry having begun his media journey in 2002 as an intern at Mundial Sports International (MSI) and Africa Independent Television (AIT), owners of Daar Communications Plc.
In October 2004, Okosi joined Complete Communications Limited, publishers of Complete Sports newspaper and Complete Football magazine as a reporter and later script writer for the Complete Sports studio.
He worked there for 13 years until October 2017.
Okosi also worked various times as Correspondent, Content creator and Editor at Sports Market International Magazine, Opera News, All Nigeria Soccer Media and Iconic Media Watch.
He also undertook freelance writing gigs for some local and international organizations.
Okosi is a member of the Actors Guild of Nigeria (AGN), Association of Movie Producers (AMP), Association of Voiceover Artistes of Nigeria (AVOA), Sports Writers Association of Nigeria (SWAN) and Nigeria Union of Journalists (NUJ).
He has been part of cast in some Nollywood movies and radio dramas including Blood Money 2, Scores To Settle, Dead End 2, Another Campus Tale and Battle Line.
Aside mainstream media and the entertainment industry, he has interests in scouting/unearthing of talents in the sports and creative sectors, exports business and property development.