Premier League and European champions Manchester City on Wednesday posted a Premier League record revenue of £712.8m for the 2022-23 financial year.
This exceeds the record £648.4m posted last month by cross town rivals Manchester United and is a £99.8m rise on the previous year.
City's profit of £80.4m is up from last year's club record of £41.7m.
The figures come on the back of a season in which they became the second English club after Manchester United in 1999 to win the Treble of Premier League, FA Cup and Champions League.
The revenue is less than the €990m (£861.43m) Barcelona recorded in 2019, although the validity of this has been challenged due to the 'exceptional' sums that were added to the overall revenue figure.
"In the aftermath of the Champions League win in Turkey and the completion of 'The Treble' the question I was asked most often, was 'How do you top that?'," said City chairman Khaldoon al-Mubarak.
"The answer is by doubling down on the proven philosophies and practices that have brought us this success and to challenge ourselves to continue to constantly innovate in order to achieve new levels of performance, on and off the field.
"We will continue to question all the industry norms, evaluate our successes and learn from any failures.
"Success today simply means further investment for tomorrow. Our financial health and on-field success mean everyone connected to Manchester City can look forward to the future with excitement.
"Our collective achievements give me huge confidence that together we can accomplish even more in the years to come."
The club's financial statement reveals increases in all major revenue streams. Broadcast revenues increased 20.2% to £299.4m. City say this was "primarily" due to their success in the Champions League and FA Cup.
The report also refers to "a number of risks and uncertainties which could have a material impact on the club's performance" including performance of the first team, regulatory changes and the 115 financial charges issued against them by the Premier League in February.
City were charged with alleged breaches of the league's financial rules from 2009 to 2018. They were also accused of not cooperating since the investigation began in December 2018.
The independent commission which is overseeing the case can impose punishments ranging from a fine and points deduction to expulsion from the Premier League.
The club has always denied financial wrongdoing.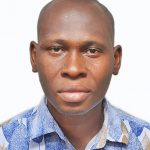 Izuchukwu Okosi is a Nigerian sports and entertainment journalist with two decades of experience in the media industry having begun his media journey in 2002 as an intern at Mundial Sports International (MSI) and Africa Independent Television (AIT), owners of Daar Communications Plc.
In October 2004, Okosi joined Complete Communications Limited, publishers of Complete Sports newspaper and Complete Football magazine as a reporter and later script writer for the Complete Sports studio.
He worked there for 13 years until October 2017.
Okosi also worked various times as Correspondent, Content creator and Editor at Sports Market International Magazine, Opera News, All Nigeria Soccer Media and Iconic Media Watch.
He also undertook freelance writing gigs for some local and international organizations.
Okosi is a member of the Actors Guild of Nigeria (AGN), Association of Movie Producers (AMP), Association of Voiceover Artistes of Nigeria (AVOA), Sports Writers Association of Nigeria (SWAN) and Nigeria Union of Journalists (NUJ).
He has been part of cast in some Nollywood movies and radio dramas including Blood Money 2, Scores To Settle, Dead End 2, Another Campus Tale and Battle Line.
Aside mainstream media and the entertainment industry, he has interests in scouting/unearthing of talents in the sports and creative sectors, exports business and property development.