Novak Djokovic on Friday evening advanced to the final of the 2023 Roland Garros (men's) following the retirement of Carlos Alcaraz at the end of the second game of the third set of their quarterfinals match due to injury.
With the set score level (6-3, 5-7) and 1-1 in the third set, he had to call the tournament physiotherapist and that meant automatic loss of the next service game.
Alcaraz knew he couldn't continue and looked to his bench to know what to do. Djokovic, in a gesture that does him credit, had crossed the court to take an interest.
"I'm f**ked, I can't, I can't, I can't," he informed Juan Carlos Ferrero, his coach. The match had ended for him in the worst possible way: 6-3, 5-7, 6-1, 6-1, 6-1, in 3 hours and 23 minutes.
In the fourth set, he tried his best. He even had a break point in the first game. He played an all-or-nothing game. A winning shot here, a winning shot there, but with zero mobility.
Djokovic was celebrating every point because he will play his 34th Grand Slam final on Sunday and people were getting into his face. Alcaraz lost but he left with his head held high, giving his all, even winning a last game that showed his fighting spirit.
It was Djokovic who managed a break in the fourth game that put the score to 4-1. The Spaniard could notice that little bit of tension added by the stage and the opponent. Forty-five Grand Slam semifinals to two is a big difference in terms of experience.
Djokovic's inspiration stopped in the seventh game, with a double fault that gave Carlitos the first chance to break.
The wind was the protagonist and stopped a drop shot. The number one had a second chance that ended with a backhand into the net. And a third, which died with the champion of 22 majors volleying mercilessly.
Support Investigative Journalism and Mentorship
Courageous Journalism of Truth,Transparency and Development is in the DNA of Prime Business Africa; By donating as little as N1000 or $1 today, you are helping to keep credible journalism and life-changing information free for all.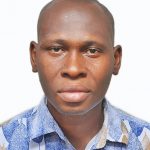 Izuchukwu Okosi is a Nigerian sports and entertainment journalist with two decades of experience in the media industry having begun his media journey in 2002 as an intern at Mundial Sports International (MSI) and Africa Independent Television (AIT), owners of Daar Communications Plc.
In October 2004, Okosi joined Complete Communications Limited, publishers of Complete Sports newspaper and Complete Football magazine as a reporter and later script writer for the Complete Sports studio.
He worked there for 13 years until October 2017.
Okosi also worked various times as Correspondent, Content creator and Editor at Sports Market International Magazine, Opera News, All Nigeria Soccer Media and Iconic Media Watch.
He also undertook freelance writing gigs for some local and international organizations.
Okosi is a member of the Actors Guild of Nigeria (AGN), Association of Movie Producers (AMP), Association of Voiceover Artistes of Nigeria (AVOA), Sports Writers Association of Nigeria (SWAN) and Nigeria Union of Journalists (NUJ).
He has been part of cast in some Nollywood movies and radio dramas including Blood Money 2, Scores To Settle, Dead End 2, Another Campus Tale and Battle Line.
Aside mainstream media and the entertainment industry, he has interests in scouting/unearthing of talents in the sports and creative sectors, exports business and property development.