Luis Manuel Díaz, the father of Liverpool forward Luis Diaz  on Thursday regained his freedom from the hands of kidnappers who are well known left-wing guerrillas.
The player's father was kidnapped with his wife but the latter was soon released within hours while the kidnappers continued to keep hold of him which reached the 13th day on Thursday.
Díaz Snr. was handed over to United Nations and Catholic church officials by members of the National Liberation Army (ELN).
Local media said Mr Díaz had travelled by military helicopter to the city of Valledupar, where he would undergo a medical examination before being returned to his family.
They also quoted authorities as saying that he was in a good state of health, with no signs of mistreatment.
Colombian newspaper, El Tiempo reports that there were tearful scenes in the neighbourhood where the couple lived, with family members taking to their cars to drive through the streets in celebration.
Most of them were dressed in Liverpool team shirts bearing the number 23 and Luis Díaz's name.
Liverpool manager Jurgen Klopp told TNT Sports that the footballer was "really happy".
"We are delighted by the news of [Luis Díaz's] father's safe return and we thank all those involved in securing his release," the club said on Twitter.
Luis Alfonso Díaz, a cousin of the footballer's father, told Caracol Radio that it was "emotional" to learn that he had been freed "after so many days of sadness".
"We feel a great satisfaction, we are glad that it's come to an end," he added.
President Gustavo Petro reacted on X, formerly Twitter, with the message: "Long live Freedom and Peace."
The Colombian Football Federation issued a statement thanking all those responsible for Luis Manuel Díaz's release, including the government, the military and the police.
It added: "Football is passion in peace. Let no-one ever think of attacking that reality again."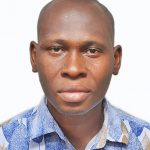 Izuchukwu Okosi is a Nigerian sports and entertainment journalist with two decades of experience in the media industry having begun his media journey in 2002 as an intern at Mundial Sports International (MSI) and Africa Independent Television (AIT), owners of Daar Communications Plc.
In October 2004, Okosi joined Complete Communications Limited, publishers of Complete Sports newspaper and Complete Football magazine as a reporter and later script writer for the Complete Sports studio.
He worked there for 13 years until October 2017.
Okosi also worked various times as Correspondent, Content creator and Editor at Sports Market International Magazine, Opera News, All Nigeria Soccer Media and Iconic Media Watch.
He also undertook freelance writing gigs for some local and international organizations.
Okosi is a member of the Actors Guild of Nigeria (AGN), Association of Movie Producers (AMP), Association of Voiceover Artistes of Nigeria (AVOA), Sports Writers Association of Nigeria (SWAN) and Nigeria Union of Journalists (NUJ).
He has been part of cast in some Nollywood movies and radio dramas including Blood Money 2, Scores To Settle, Dead End 2, Another Campus Tale and Battle Line.
Aside mainstream media and the entertainment industry, he has interests in scouting/unearthing of talents in the sports and creative sectors, exports business and property development.